Safety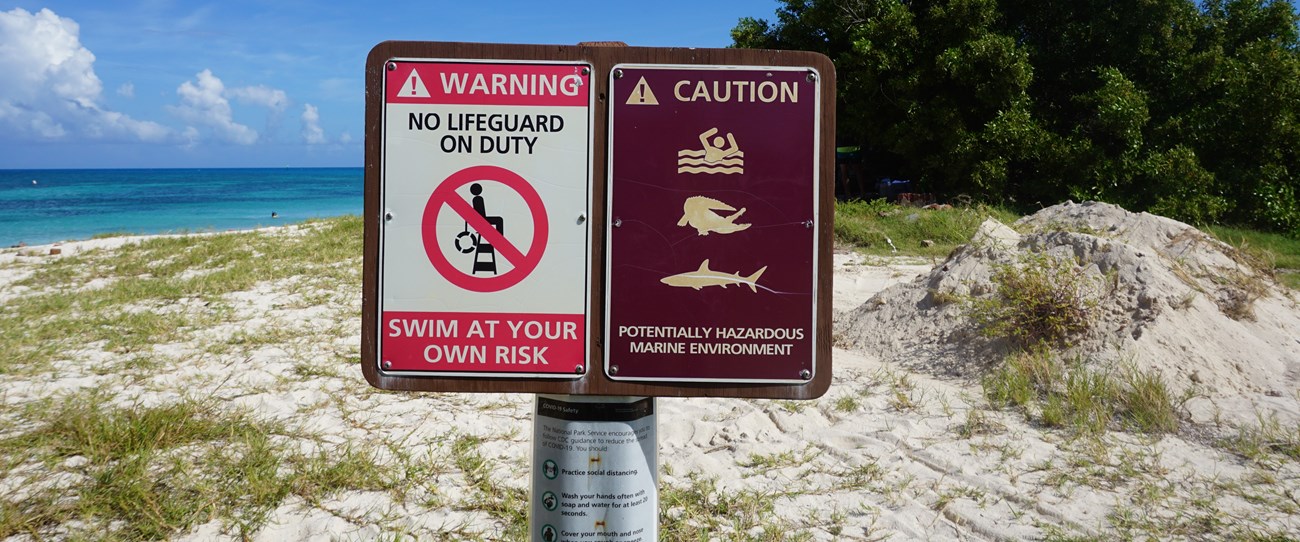 Be safe - It's a Long Way to the Hospital
The Dry Tortugas National Park has much to offer! To reach this remote ocean wilderness one must travel by boat or plane over 68 miles of open sea.
Visiting such an isolated place means that you need to be prepared, not only for rough seas, but for primitive conditions.
There are no public phones, restrooms or snack bars.
Make sure you bring anything that you may need, such as protective clothing, sunscreen, or medication (especially for motion sickness). You will not be able to purchase these items in the park.
Important Safety Tips
If you have any questions, please talk to a Park Ranger before enjoying the park's resources.
Last updated: May 11, 2021