Weather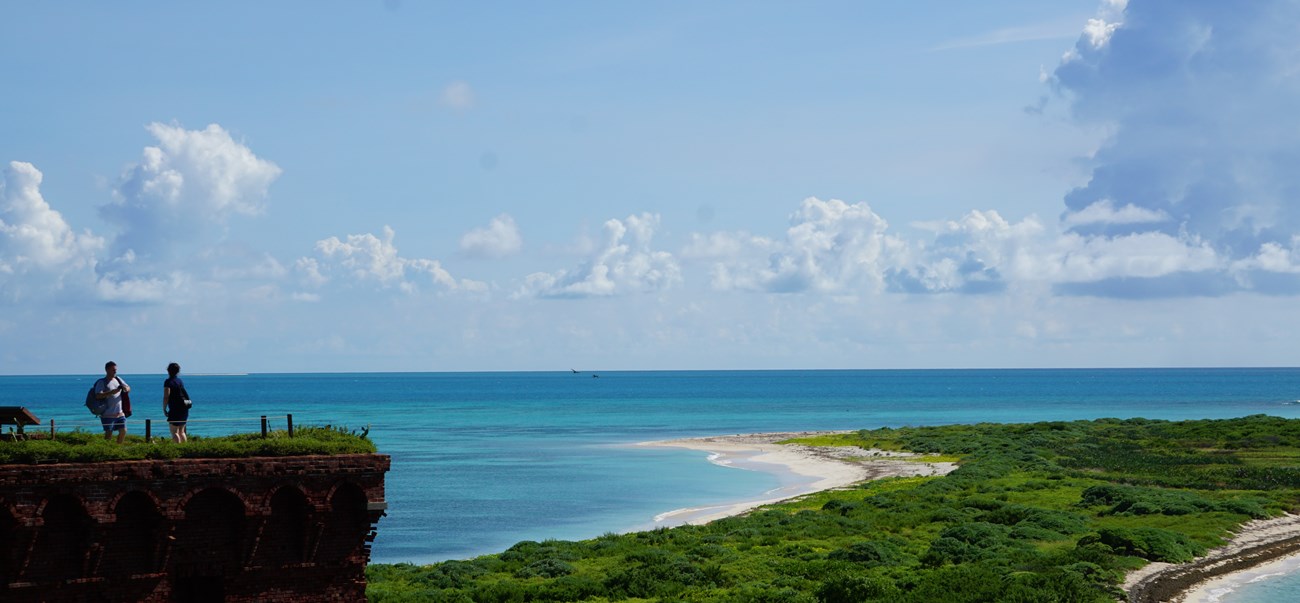 Check the Weather Before Arriving
The Dry Tortugas experiences essentially two seasons; winter and summer. Regardless of the time of year you choose to visit the park, it is highly stressed that you be informed of the weather. This is especially true for those traveling to the park in their own vessels.
To see the National Weather Service offshore forecast for the area of the Dry Tortugas, click here.
For current weather observations as reported by the Park Service weather station located on Fort Jefferson, click here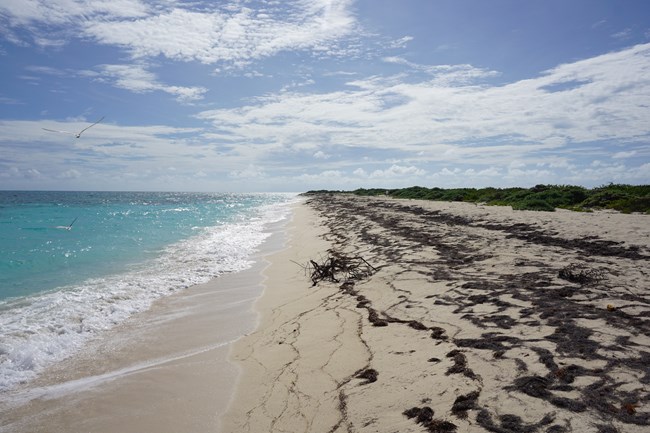 Winter Season
The winter season typically begins in November and runs through April.

During these months, the predominate weather pattern is influenced by strong cold fronts from the North and West that generate large swells and windy conditions. Consecutive days of 20+ knot winds and seas of greater than 5 feet are not uncommon. For the visitor experience, this translates in to rough seas and poor visibility for snorkeling. The positive side is cooler weather, fewer crowds, and the opportunity to see many species of birds blown in with the passing fronts.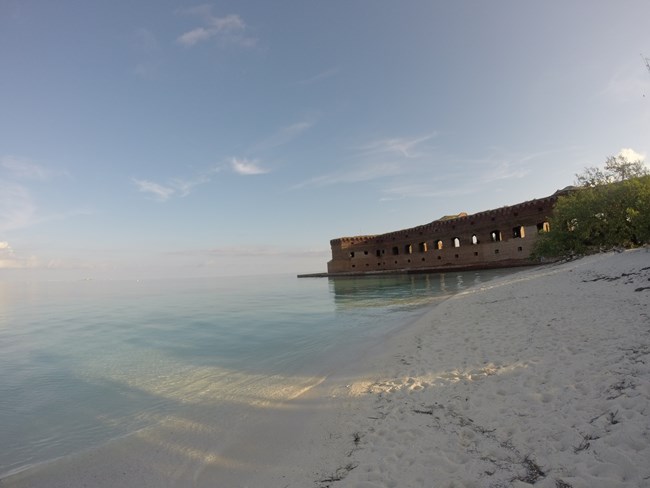 Summer Season
The summer season begins around May and runs through October.

This period also encompasses the Atlantic hurricane season (June 1- November 30). Weather conditions are generally idealistic with little to no wind, and excellent visibility for snorkeling and viewing of marine life. Visitors are strongly encouraged to stay informed of the tropical weather state prior to scheduling a trip. Hurricanes can have a lasting effect on the park even if there is no direct impact. Information regarding park closures and other effects from severe weather will be posted on the park's webpage.
Last updated: December 29, 2020