News Release
Dry Tortugas National Park temporarily closes sections of moat wall to snorkeling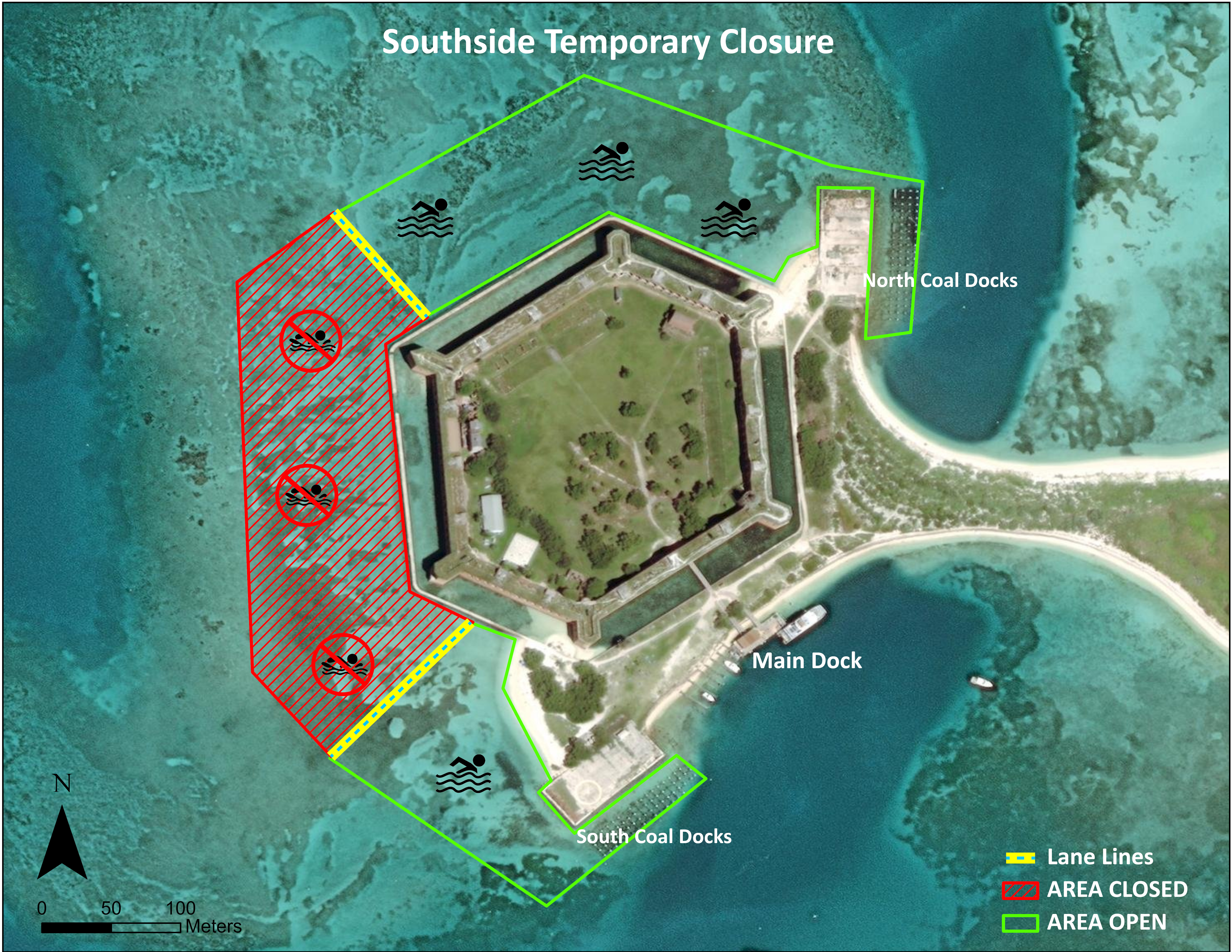 News Release Date:
April 3, 2023
Contact: Media contact: Allyson Gantt, 786-610-8023
Contact: General park information, 305-242-7700
Dry Tortugas National Park announced a temporary closure to sections of the moat wall at Fort Jefferson during the months of April, May and June. During this time, parts of the moat wall will be under construction while corals are removed and relocated in advance of the
planned restoration work
to the counterscarp that was damaged by hurricanes. Both North and South Beaches will remain open for wading and sunbathing throughout the project. Although the closed areas will change, part of the moat wall will remain open throughout for snorkeling in the water and walking on the path.
"This project truly models the National Park Service's mission of caring for both natural and cultural features of a park," said Pedro Ramos, superintendent of Everglades and Dry Tortugas national parks. "Our goal is to preserve the removed corals and ensure they continue to flourish, while preparing the site for restoration of the historic moat wall."
Not all corals will be removed from the length of the moat wall. The majority of removed corals will be relocated within the park to Long and Bird Key Reefs. These areas, selected for their similarity to the conditions found on the moat wall, will become their new permanent home. A small percentage of corals will be sent to research facilities to assist with coral disease response and restoration initiatives, in collaboration with Florida's Reef partners.
Members of the park's Coral Team, along with support from the National Park Service's National Maintenance Dive Team (NMDT), will use hand tools as well as mechanical equipment to carefully remove the corals from the sections of the moat wall. Because of the equipment, personnel, and boat activity, the closed area should be viewed as an active construction zone.
For the safety of visitors and NPS personnel, visitors should observe the closures, which will be marked in the water with swim lanes. Swimming and snorkeling are permitted from the beaches up to the closed areas. Snorkelers should not attempt to swim around or beyond the swim lanes.
Updates will be available on the park website, information will be posted in the Dock House, and signs will be posted at the beaches. Only one-half of the snorkel trail and/or moat wall is expected to be closed at any one time.
Other temporary closures include the Dinghy Beach and finger piers, which were damaged by Hurricane Ian. Bush Key is also closed seasonally from February through September for bird nesting activity.  
For more information on the park, visit
www.nps.gov/drto
or call 305-242-7700.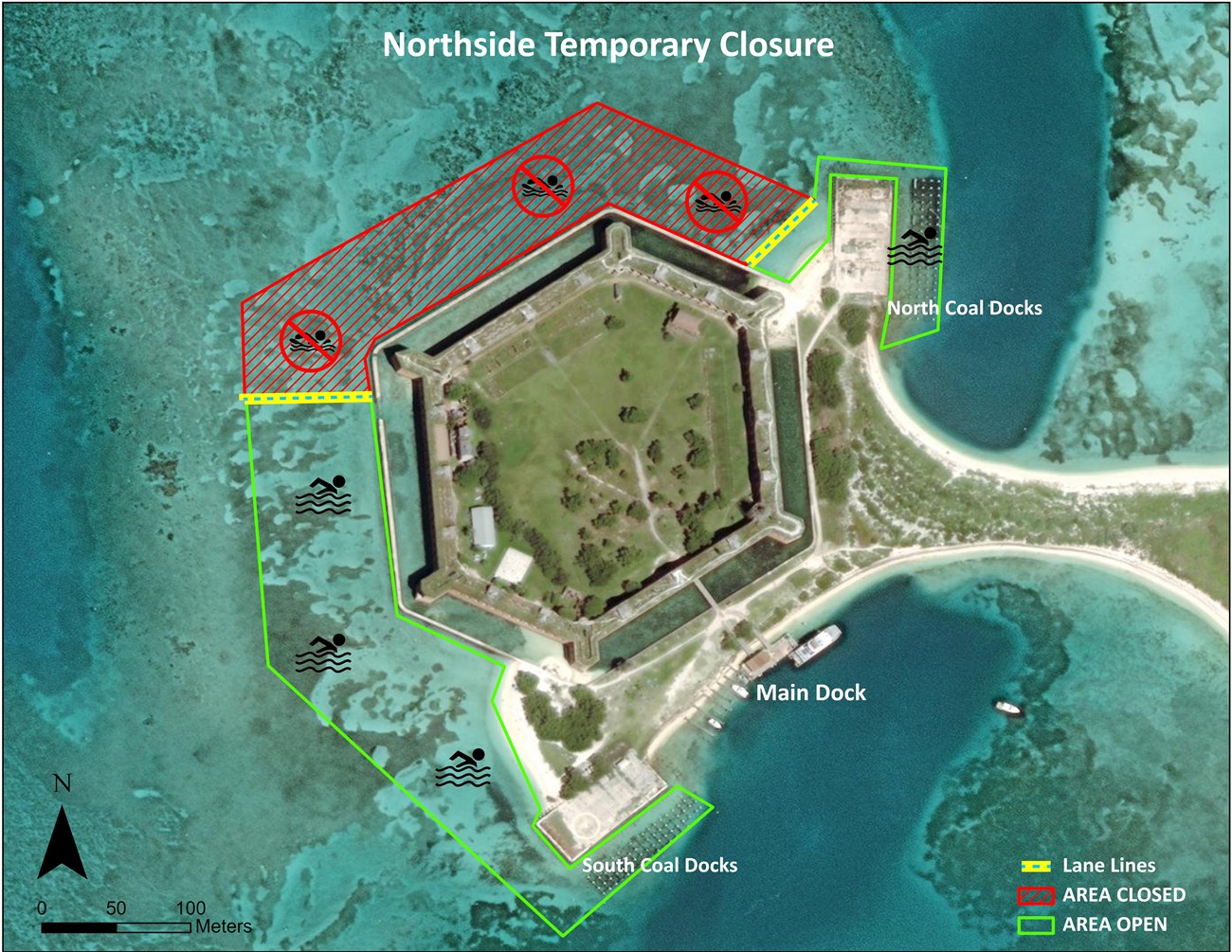 Last updated: April 3, 2023