News
The islands of the Dry Tortugas provide a fertile backdrop for the development of noteworthy events. From current research to management actions, to closure information, this page will give you information on the latest happenings around the park.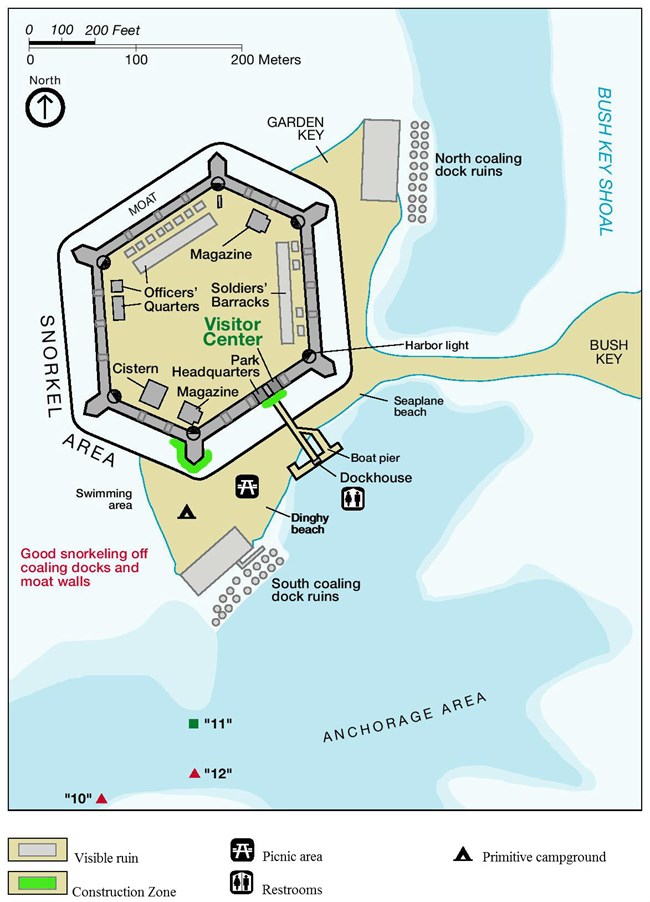 Masonry stabilization work on the exterior of Fort Jefferson has begun. This work will complete exterior stabilization efforts that have occurred on and off at Fort Jefferson for the last 30 years. The primary areas of construction include the main entrance to Fort Jefferson and Bastion 1 area near the south beach and campground. Currently area around Bastion 1 is partly closed with other short-term closures in other areas expected


Visitors to Fort Jefferson need be aware that from November through April construction crews will be on site working between the hours of 0700 and 1830. The result of the construction activity will be increased noise in the immediate project areas and minor visual impacts due to the assembly of scaffolding. Occasional short-term closures to pedestrian areas within the fort may occur from time to time.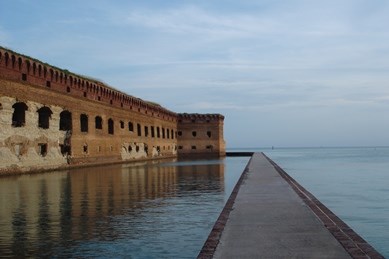 Dry Tortugas is rich in cultural and natural resources and a place that view visitors forget.
Though it's difficult to get to, the beauty and experience is always worth it.

Video and images in the public domain, available for use without copyright, can be found on the parks flickr site, youtube site, and on the multimedia pages.


Last updated: December 22, 2017