Recent Paleontological Research
Even though excavations within the Carnegie Quarry have stopped, research continues in other parts of the monument and in other rock layers besides the dinosaur-rich Morrison Formation.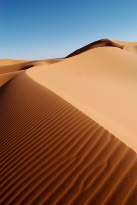 Hunting Dinosaurs in an Ancient Desert: The Glen Canyon Project
Paleontologists have not only found fossils in the Jurassic Morrison Formation, but they have also discovered fossils and abundant evidence for other life forms in the Glen Canyon (Nugget) Formation. Find out what kinds of cool critters lived in this ancient desert environment.
---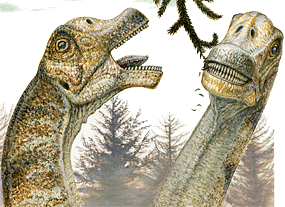 New Dinosaur Rears Its Head in the Park
Even today Dinosaur National Monument is an area of ongoing paleontological field work and discovery. Paleontologists continue to find completely new animals. Learn about a recently discovered dinosaur in the monument.
---
Work in Progress
Paleontology research continues at Dinosaur National Monument. We continue to make new discoveries and learn new things about life in the past. Monument staff will continue to expand this section of the website to share the great diversity of paleontological subjects found in the monument. Check back often!
Last updated: February 24, 2015