Les Voyageurs sans Trace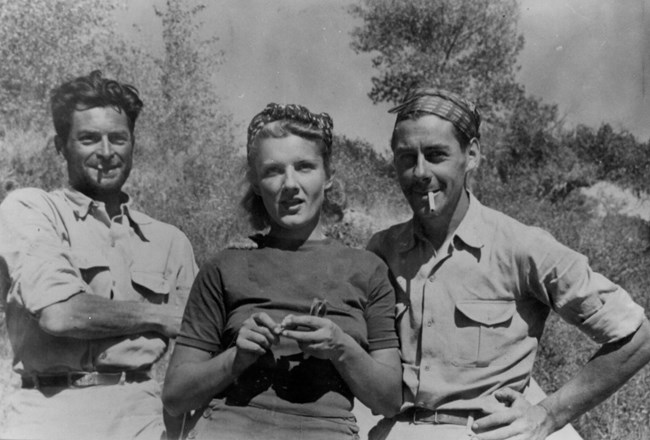 "Les Voyaguers sans Trace" or "The Travelers without a Trace" were a group of French adventurers who attempted to run the entire Grand Canyon starting in September 1938. They began the trip in Green River, Wyoming, eventually floating to Lee's Ferry before ending their journey.
The French Trio consisted of a newly married couple, Genevieve and Bernard DeColmont, and their friend Antoine DeSeyne. Bernard was on assignment from the Paris Museum of Natural History to descend the Colorado River and film as well as photograph the canyons along the way. He was well suited to this task as he had been on two other expeditons filming natives in southern Guatemala and was familiar with austere condtions.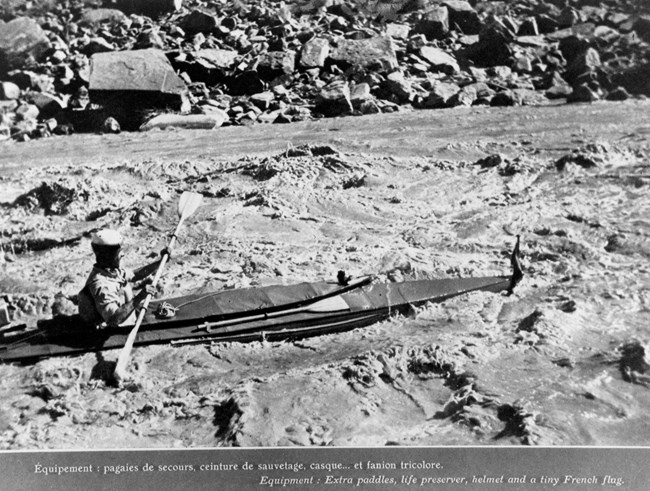 They also set out to prove that kayaks with collapsible wooden frames and canvas coverings could successfully navigate large rapids. They had experience running rivers in France before the journey, and Bernard was conviced he could use lightweight kayaks instead of the heavy wooden boats favored by most explorers.The group was able to run the rapids of Flaming Gorge, Lodore Canyon, Whirlpool Canyon, Desolation and Cataract Canyons before having to abandon the trip.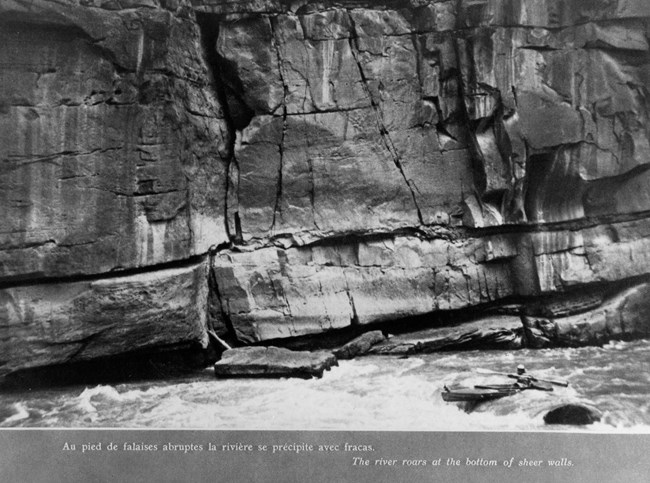 Though they were able to make repairs to the boats at several points on the journey, Bernard finally damaged one of the kayaks beyond repair in Cataract Canyon. Combined with the onset of winter, this made it unlikely that they would be able to continue into the Grand Canyon. The final rapids in Cataract Canyon - difficult enough under normal conditions - were extremly treacherous because they had to dodge floating ice. After waiting three weeks for cold weather to lift, they finally ended their expedition packing out most of their gear by hand.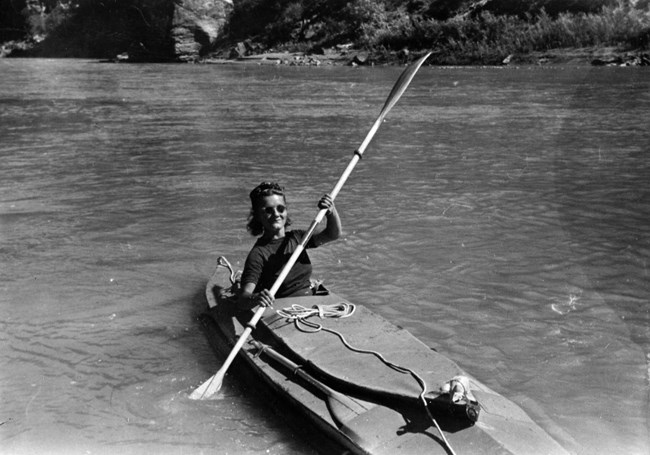 Even though they didn't make a complete run through the Grand Canyon, the group successfully proved that kayaks could be used in serious whitewater and were light and easy to handle compared to large wooden cataract boats utilized before that time. The group had met several other contemporary river runners such as Bus Hatch and Norman Nevills, who were legends in their own right. They had the adventure of a lifetime and remembered the trip fondly with a huge sense of accomplishment. Additionally, Genevieve became the first known woman to pilot her own craft through these canyons.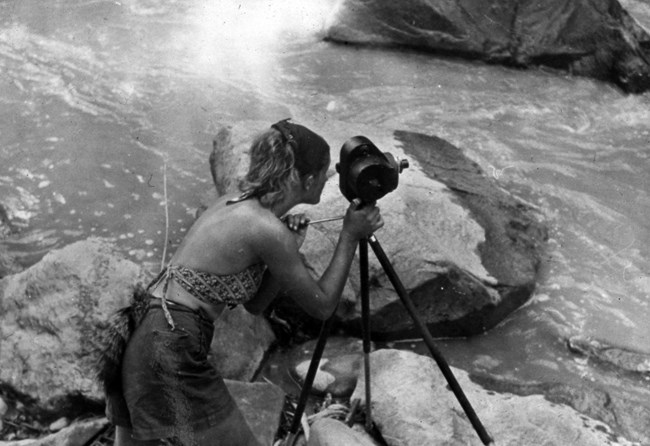 "The French Trio," as they were eventually dubbed by American newpapers, finally returned to Europe. They proved that kayaks could be used to explore rough water by running some of the most difficult rapids in the world. In doing so, the group recorded thousands of feet of film and hundred of photographs. Bernard published a small book of photos and wrote articles for several French magazines. Additionally, he authored a poem entitled "Les Voyageurs sans Trace." Both Bernard and DeSeyne would continue to run rivers in France until World War II ended any leisurely pastimes.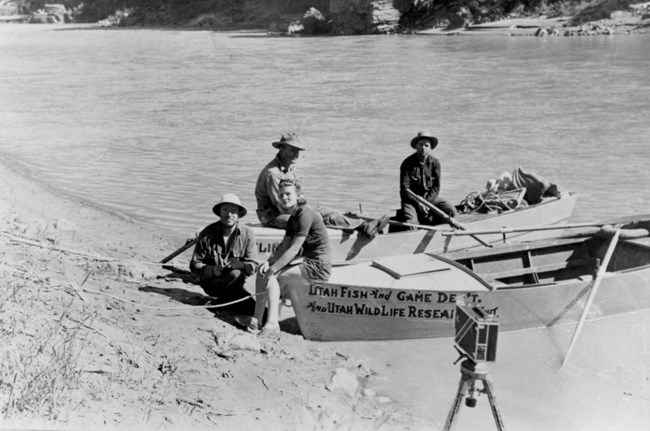 Perhaps the greatest thing they took home was a sense of pride at having done something that few others had dared to do. They felt they had formed a successful team, which allowed them to pass over obstacles that crippled other expeditions. When the party reached the end of Cataract Canyon, they carved not their individual names but the "French Trio" on a rock where others had left inscriptions before. DeColmont later wrote that "It was a team that had gotten that far, a French team, and that was enough."
Last updated: October 2, 2018