Park Service Jobs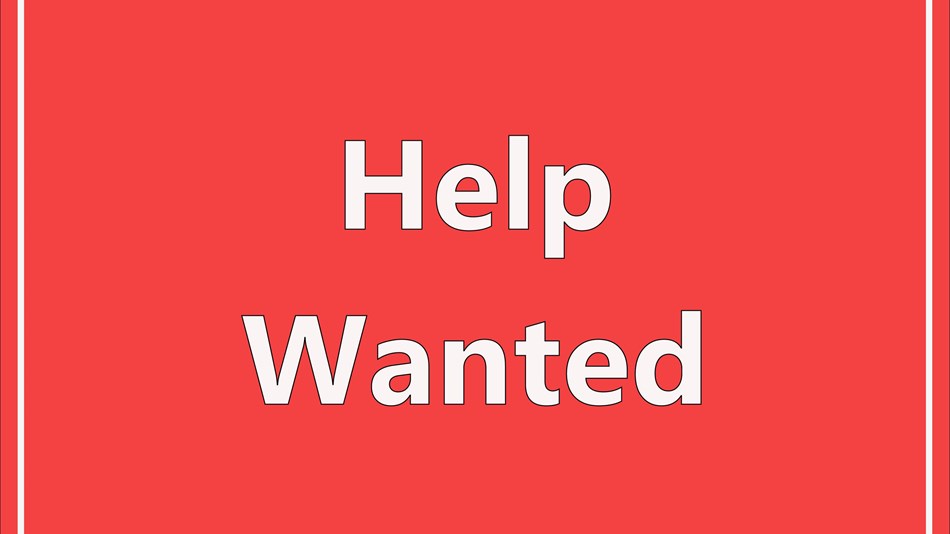 Are you the right person for the job?
We have a summer job available for the right Educator Click here for details!
We are looking for an Educator. Are you that person?
Our park has the need for a qualified educator to work with our interpretation and Education division over the summer, creating new and exciting educational content for learners of all ages. If you have the necessary skills, and meet the particular hiring guidelines, please don't delay. Apply now.
Temporary Recruitment
Department of the Interior, National Park Service, Delaware Water Gap NRA, Bushkill, PA
Who May Apply: All U.S. Citizens
Position: Education Technician, GS-1702-05, $19.53 per hour
Work Schedule is Full-time,
Open: Friday, April 16, 2021
Open to the first 25 applicants or until Monday, April 26, 2021 whichever comes first. All applications submitted by 11:59 (EST) on the closing day will receive consideration.
Start Date: As soon as possible
For More Information:
Rainey_McKenna@nps.gov
Statement of duties:
This is a temporary position located in the Division of Interpretation and Education at Delaware Water Gap National Recreation Area. The position will collaborate with supervisor, park staff, resource experts, park partners, local educators, and community stakeholders to design and facilitate curriculum-based learning experiences, distance learning curriculum and resources, recreational programming, community outreach, and educator professional development within park boundaries, at local schools, community and partner sites, and virtually. Program content is interdisciplinary using science, humanities, the arts, and interactive, place-based experiences to engage learners and promote understanding of locally and nationally significant resources. Other duties may include assisting with designing and presenting youth and family public programs, developing interpretive or educational videos and other digital media, working in a visitor center or the park's communication hub, assisting with visitor use management at field sites and pop-up information stations, and answering visitor inquiries in person, on the phone, and in writing.
This is a temporary excepted service position not to exceed 1 year but may be extended up to 2 years.
Relocation Expenses will Not be paid.
Key Requirements:
· U.S. Citizenship required
· Appointment subject to background investigation and favorable adjudication
· Males must meet Selective Service Registration Act requirement
· You will be required to participate in the Direct Deposit Electronics Funds Transfer Program
· You may be required to wear a uniform and comply with the National Park Service uniform standards. A uniform will be provided.
Education
To qualify based on education, you must submit a legible copy of transcripts from an accredited institution with your name, school name, credit hours, course level, major(s), and grade-point average or class ranking. Transcripts do not need to be official, but if you are selected for this position and you used your education to qualify, you must provide official transcripts before you begin work. If you are using education completed in foreign colleges or universities to meet qualification requirements, you must show that your education credentials have been evaluated by a private organization that specializes in interpretation of foreign education programs and such education has been deemed equivalent to that gained in an accredited U.S. education program; or full credit has been given for the courses at a U.S. accredited college or university.
Evaluations:
Applicants will not be rated or ranked. All applicants that meet the basic eligibility and minimum qualification requirements of the position will be referred to the selecting official in preference eligible order.
Qualifications:
To qualify for this position at the GS-05 grade level, you must possess one of the following minimum qualifications by close of the announcement: EXPERIENCE: One year of specialized experience equivalent to the GS-4 in the federal service. Examples include presenting curricula-based education programs; the research and developmental of curricula-based support materials and activities; performing administrative and development of curricula-based support materials and activities. To receive credit for experience, your resume MUST clearly indicate the nature of the duties and responsibilities for each position, starting and ending dates of employment (month/year), and the resume must reflect either full-time or 40 hours per week. If a part-time work schedule is reflected, the hours must be annotated to ensure proper crediting of specialized experience. -OR- EDUCATION: 4-year course of study above high school leading to a bachelor's degree. You must include transcripts. -OR-
Successful completion of a combination of education and experience as described above. You must include transcripts.
Required Documents
The following documents are required and must be submitted by 11:59 PM (EST) on due date: April 26, 2021
Open to the first 25 applicants or until Monday, April 26, 2021 whichever comes first. All applications submitted by 11:59 (EST) on the closing day will receive consideration.
1. Resume which includes a list of all significant jobs held and duties performed, dates specified in month and year format, and the resume must reflect full and/or part-time or total number of hours worked (i.e., work 40+ hours a week, rather than indicating full-time). If part-time, the hours must be annotated to be able to pro-rate the amount of qualified specialized experience. If military or civilian, please include your rank and/or grade.
2. Other Supporting Documents, if applicable, such as: Veterans Preference Documentation:
If you are a Discharged, Non-Disabled Veteran, you must submit a copy of your DD-214 showing character of discharge (Member 4 copy), or other Documentation of Service and Separation under Honorable Conditions, as listed on the SF15. If you don't have your DD-214, you may request it after discharge from the National Archives.
If you are a veteran within 120 days of discharge, you must submit signed documentation from the Armed Forces certifying: 1) your expected release/retirement from active duty, 2) under honorable conditions, 3) your pay grade/rank/rate at time of discharge, 4) dates of active duty service, 5) any campaign or expeditionary medals received, & 6) dated within 120 days of your separation.
If you are a Disabled Veteran, Purple Heart Recipient, or Mother or Spouse of a Disabled or Deceased Veteran, you must submit all additional proof required by the SF15, and if applicable, a completed SF15. You may request a copy of your Department of Veterans Affairs letter from www.ebenefits.va.gov or call 1-800-827-1000 to establish proof of disability.
3. College transcripts, if qualifying based on education.
Do not submit photographs with your application package. Documents with photographs may not be seen by hiring officials - you must remove your image from any badges, licenses, etc.
How To Apply:
To receive consideration, you must meet the minimum qualification requirements for this position and submit the documentation specified in the Required Documents section via email to DEWA_Interpretation@nps.gov . The complete application package must be submitted by 11:59PM (EST) on Monday, April 26, 2021.
Federal agencies must provide reasonable accommodation to applicants with disabilities where appropriate. Applicants requiring reasonable accommodation for any part of the application process should follow the instructions in the job opportunity announcement. For any part of the remaining hiring process, applicants should contact the hiring agency directly. Determinations on requests for reasonable accommodation will be made on a case-by-case basis.
The United States Government does not discriminate in employment on the basis of race, color, religion, sex (including pregnancy and gender identity), national origin, political affiliation, sexual orientation, marital status, disability, genetic information, age, membership in an employee organization, retaliation, parental status, military service, or other non-merit factor.
Last updated: April 20, 2021