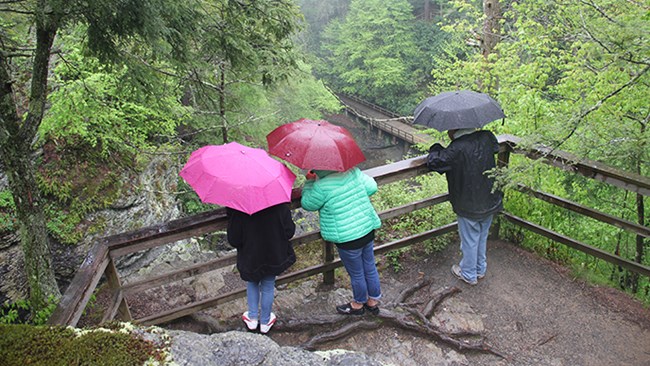 The Delaware Water Gap has been a vacation destination for more than a century and visitors have spent many overnights close to nature. The park offers many recreational activities that range from hiking, boating, fishing, and camping, reliving the past through period celebrations, to the park's birth during the conservation and environmental movements of the 1960s and 1970s. There are many experiences on both sides of the Delaware River in New Jersey and Pennsylvania that provide glimpses into the rich history of this region.
News
Check out park news releases, link to social media sites, or download park newspapers.
Nature
Discover the diversity of flora and fauna of the Delaware River and its watershed. Learn about the environmental factors that affect the natural features and ecosystems.
Plan a field trip to the park, find lesson plans, activities, and other resources you can use in the classroom.
Prepare your students to be good park stewards by enrolling in the Junior Ranger or Web Ranger programs.
See where to direct inquiries, find park statistics, and read the laws and policies that govern the park.
Bookstore
Eastern National supports America's national parks and public trusts by providing quality educational products, services, and souvenirs in their bookstores located in the park's visitor centers.