Zabriskie Point Open to Visitors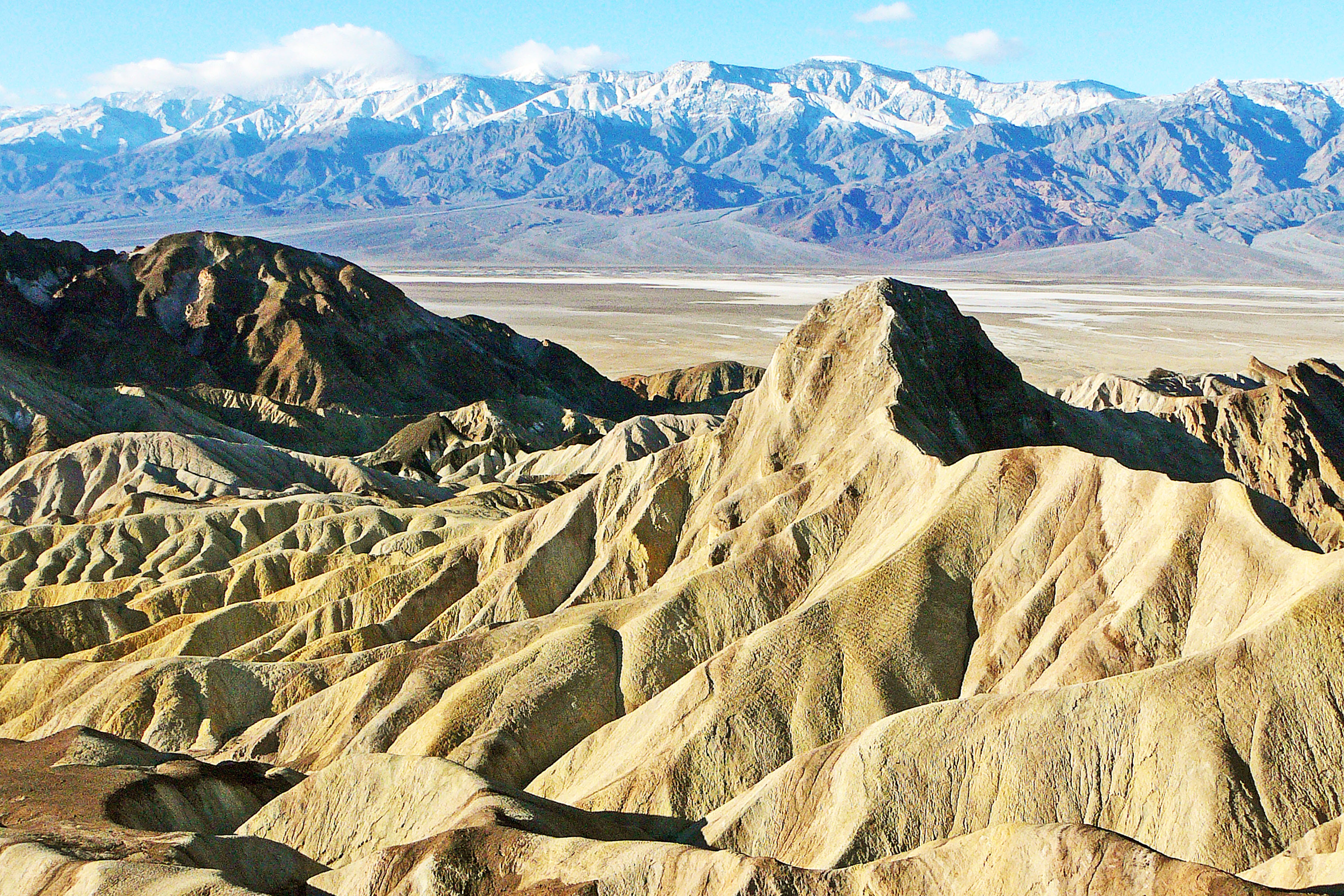 News Release Date:
March 10, 2015
Just in time for springtime visitors, Death Valley National Park announced that access to Zabriskie Point and surrounding areas are now open. Major rehabilitation work at the site that took place during the winter has been completed. Unstable support walls were repaired to improve safety conditions, and concrete benches have been installed on the walkway leading up to the vista point.
The popular vista was built by the Pacific Coast Borax Company in the 1920s and was named after the company's vice president and general manager, Christian Zabriskie. The site was originally intended as a waystop for visitors in automobiles to see Manly Beacon, the prominent landmark in Death Valley's "Badlands". It remains as one of the most visited areas within the park.
Due to prevalent fall and winter precipitation in the park, wildflowers are abundant on alluvial fans and in swales and gulleys across the park landscape. For more information about Death Valley and to plan your trip to the park, see www.nps.gov/deva or see www.facebook.com/DeathValleyNP for wildflower updates.
Last updated: March 10, 2015