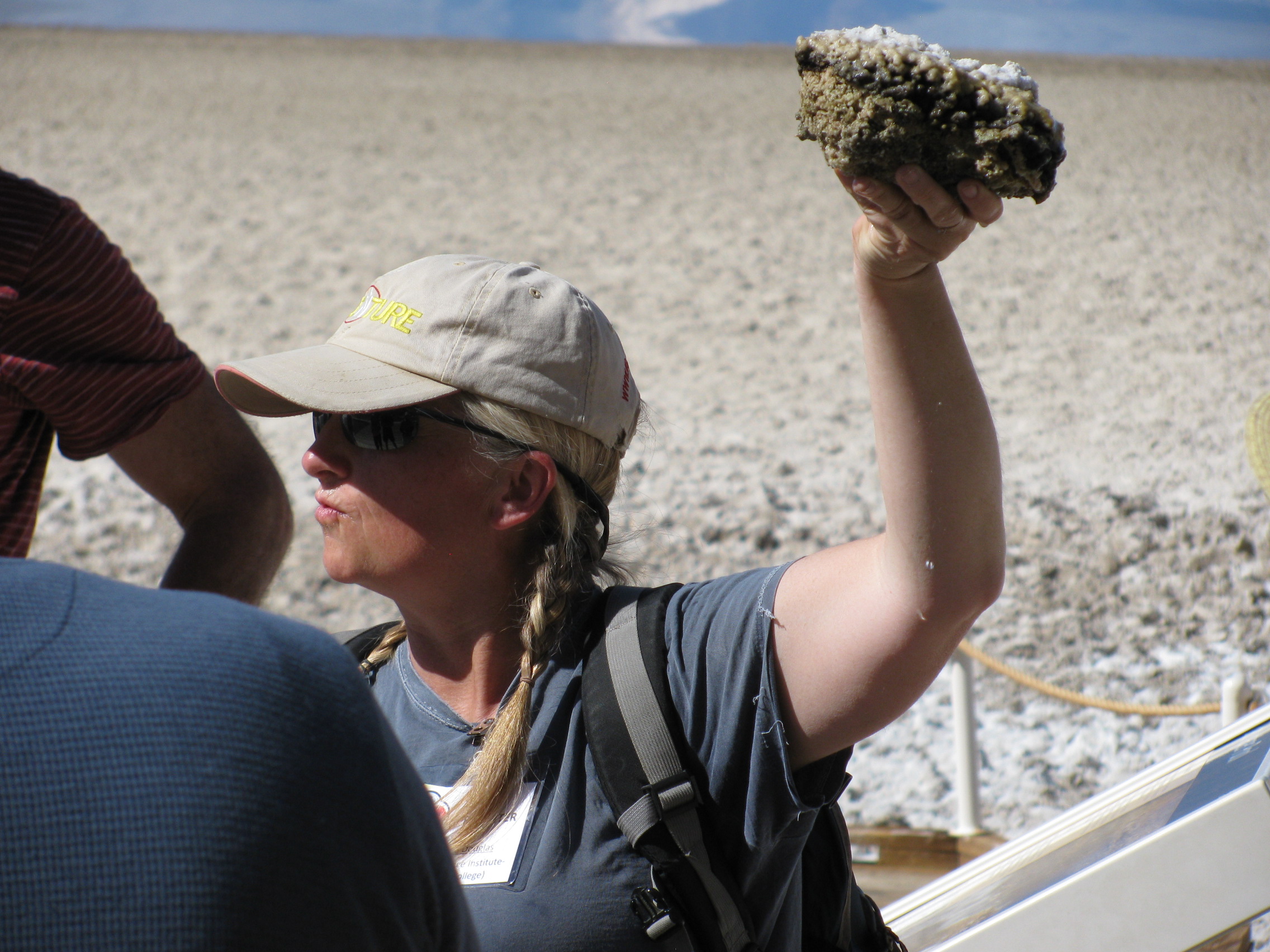 News Release Date:
March 7, 2013
Death Valley, CA--Hundreds of park visitors had an opportunity to hear NASA scientists, go to "Mars Hill", look down into a hydro-magmatic crater, and learn about microbes in the muck at Badwater Basin. The second Mars Festival (MarsFest) in Death Valley National Park hosted presenters from several institutions to deliver programs for mere mortals. Speakers highlighted current research being conducted both in Death Valley and on Mars.
The keynote speaker, Dr. Chris McKay from NASA and the SETI Institute, focused on the prospects of finding organic materials on the red planet, the building blocks of life as we know it. If found, it could provide the basis for determining the habitability of Mars. Dr. McKay also spoke about the knowledge gained from the first 200 days since the Curiosity rover landed there last year.
The annual festival is a partnership between the National Park Service and several NASA centers and NASA-sponsored research arms (the Carl Sagan Center/SETI Institute, Ames Research Center, Goddard Space Flight Center, and the Jet Propulsion Laboratory) to bring scientists and the public together to explore our nation's forays into space.The goal of MarsFest is to raise public awareness about planetary research taking place on Earth as well as celebrate the scientific endeavor of the Mars Science Laboratory Mission.
The extreme environments in Death Valley National Park make it the next best place to Mars itself. For decades, planetary scientists have come to the park to conduct research and instrument testing amidst the sand and rocks here.During the festival, visitors were allowed to operate a mini-rover on the Visitor Center patio, and to learn how the Curiosity can drill holes in rocks-and even change out the drill bit if needed!
For additional photos see www.facebook.com/DeathValleyNP.
-NPS-