Death Valley National Park to Host MarsFest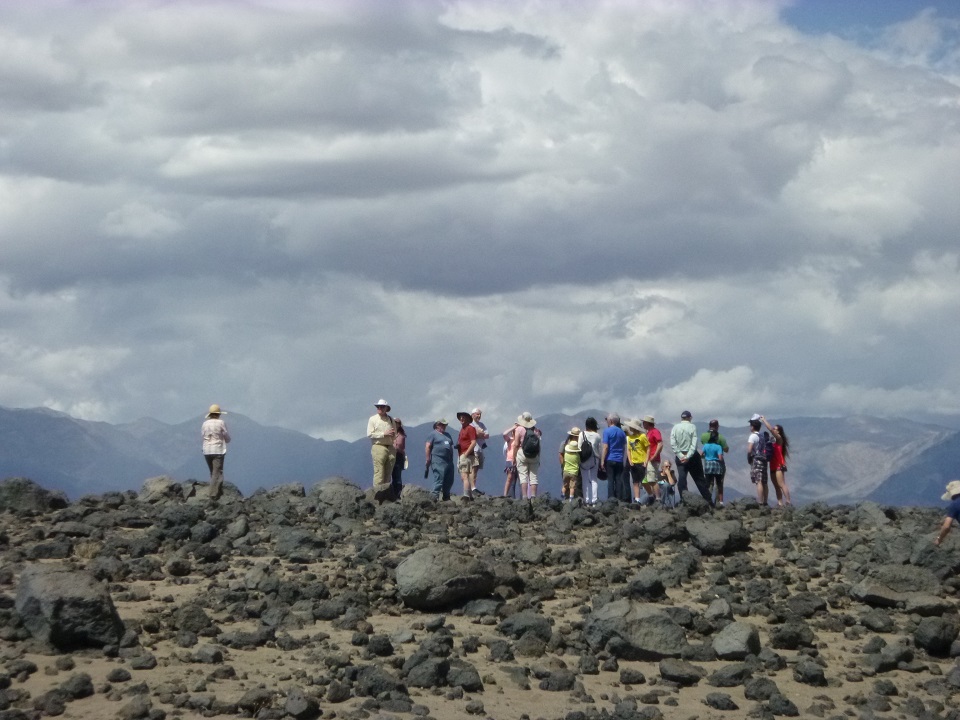 News Release Date:
February 22, 2017
Contact: Linda Slater, 760-786-3279
DEATH VALLEY, CALIF.—Death Valley National Park will be hosting MarsFest 2017 from March 10 through 12. MarsFest explores and celebrates the extremes of Earth and space with a weekend of field trips, an expo, children's programming, and a lecture series. Scientists from NASA's Ames Research Center, Jet Propulsion Lab, and Planetary Science Institute, along with the SETI Institute (Search for Extra Terrestrial Intelligence), will be on hand to share their information about their fascinating research and its relationship to Death Valley.  
Death Valley National Park encompasses some of the most extreme environments on Earth. For decades, space scientists have come to the park to conduct research and instrument testing at planetary analog research sites—places with conditions similar to those found on other planets. Scientists will be leading field trips to some of these analog sites, including Badwater, Ubehebe Crater, and Mesquite Sand Dunes.
The MarsFest expo offers visitors the opportunity to talk with park rangers and scientists one-on-one while participating in hands on demonstrations, such as viewing the sun through a special eye-protecting telescope, and operating a model Mars rover.
Everyone is invited to attend this free event, sponsored by the Death Valley Natural History Association, the SETI Institute, NASA and the National Park Service. For more information and a schedule of events, visit the Death Valley Natural History Association website,
dvnha.org
.    
-NPS-
Last updated: March 6, 2017