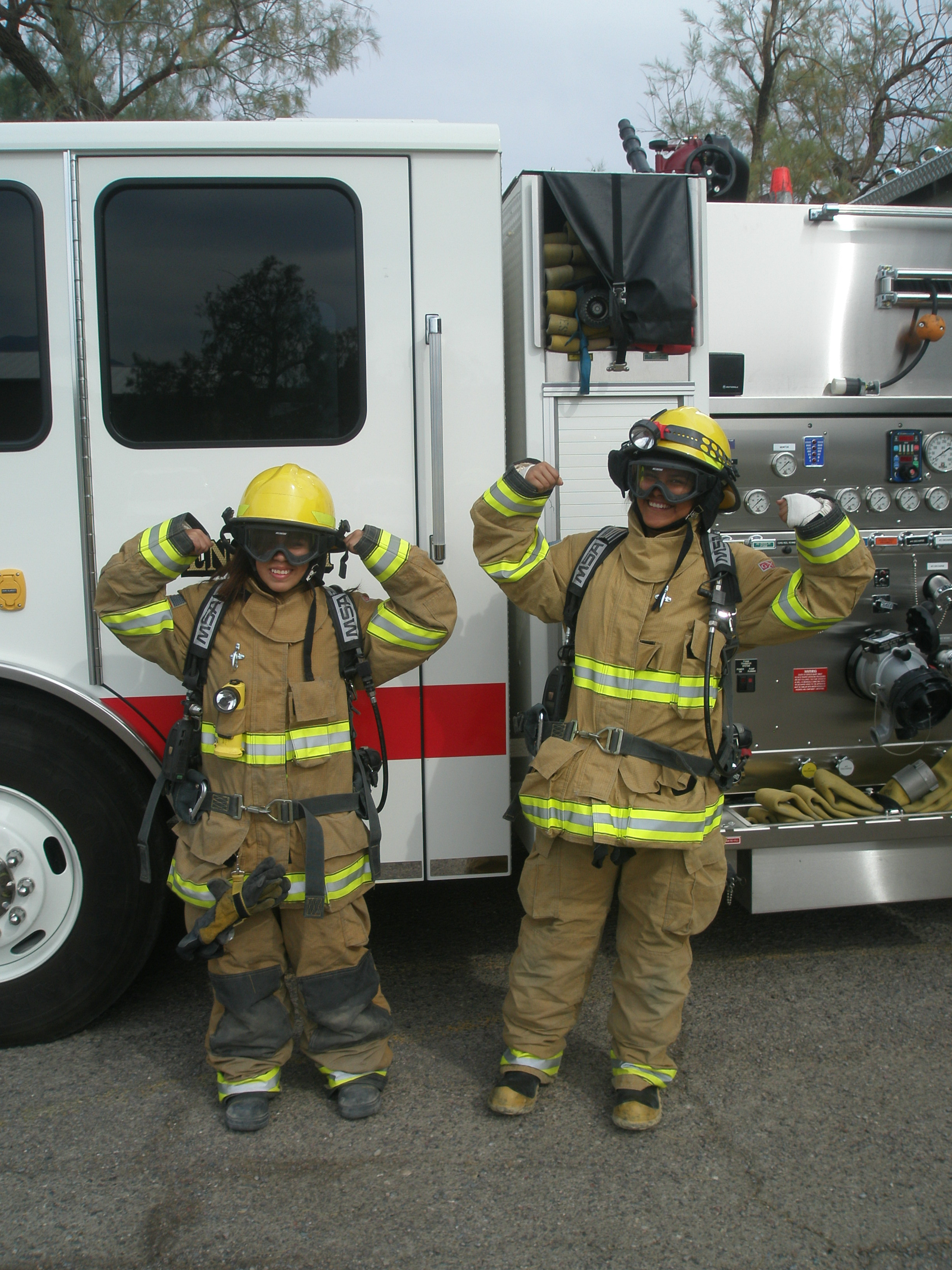 News Release Date:
April 20, 2011
For the second year in a row, high school students from the Los Angeles Conservation Corps' "Clean and Green" program visited Death Valley National Park for a week of service, environmental education, and job shadowing with the National Park Service staff.
"When we first arrived in
Death Valley
, I was thinking 'what did I get myself into?' But over the course of the week, as we interacted with nature, I understood how much life and beauty is here," said sixteen-year-old Juan Dominguez of
Los Angeles
.
The Conservation Corps members removed invasive weeds from a field of native, blooming wildflowers and collected data for an ecosystem study of the Salt Creek pupfish, a species that only lives in
Death Valley
. The students also accompanied park rangers during their workdays, learning about National Park Service careers in archeology, biology, interpretation, facility management, law enforcement, firefighting, and park administration. Park partner Death Valley Natural History Association, and commercial operator Xanterra Parks & Resorts also offered the students job shadow opportunities in non-profit management and environmental affairs, respectively.
"Shadowing the rangers was a wonderful experience," said fifteen-year-old Juan Carlos Sanchez of
Los Angeles
. "Learning new things, seeing and understanding what rangers do, and interacting with them in such a real and honest way expanded my world."
The Conservation Corps members camped while they were in Death Valley-including cooking, cleaning, and organizing their group camp with guidance from Corps leaders and National Park Service rangers. During the day, students also participated in curriculum-based educational programs led by park rangers, including a geological examination of Ubehebe Crater and an ecological exploration of the Mesquite Flat Sand Dunes.
This ongoing partnership between Death Valley Nation Park and L.A. Conservation Corps seeks to cultivate a National Park stewardship ethic among program participants, and encourage urban youth to consider green career fields.
"During this week in Death Valley, I've learned that nature is a beautiful thing," said Lizzette Rodriguez, 16, of
Los Angeles
. "The silence and the peacefulness of this place, it grows on you. At this point, I don't want to go. But I know now that this place will always be open to me, and I can come back."
For additional information, contact: Stephanie Kyriazis, Education Specialist at e-mail us or 760-786-3226.