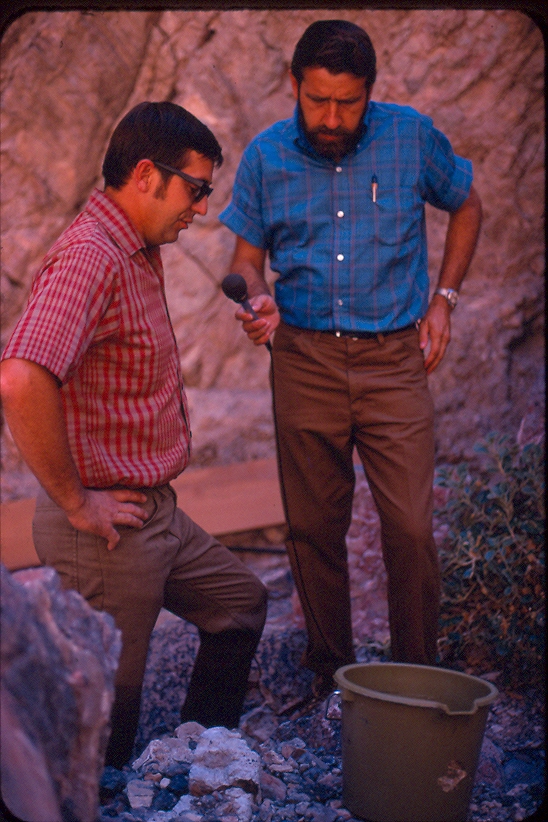 News Release Date:
March 2, 2015
Dr. James (Jim) Deacon Distinguished Professor Emeritus from the University of Nevada, Las Vegas, School of Life Sciences, passed away at his home on February 23, 2015.
Jim had a long career in the conservation of desert fishes and their habitats.As part of the early conservation efforts of desert fishes, Jim was one of the founding members of the Desert Fishes Council that had its inaugural meeting in Death Valley National Park in 1975.To quote from one of his friends and colleagues
Apart from his remarkable achievements and numerous awards and recognition, Jim was instrumental in establishing UNLV's first M.S. and Ph.D. programs (in biology) and mentored more than 25 masters and doctoral students during his 42 year UNLV career.
http://www.reviewjournal.com/news/noted-unlv-biologist-james-deacon-has-died
Caption for accompanying photo: Dr. Jim Deacon (Left) giving an interview at Devils Hole in August 1970.