Doctor Pleads Guilty to Looting Artifacts from Death Valley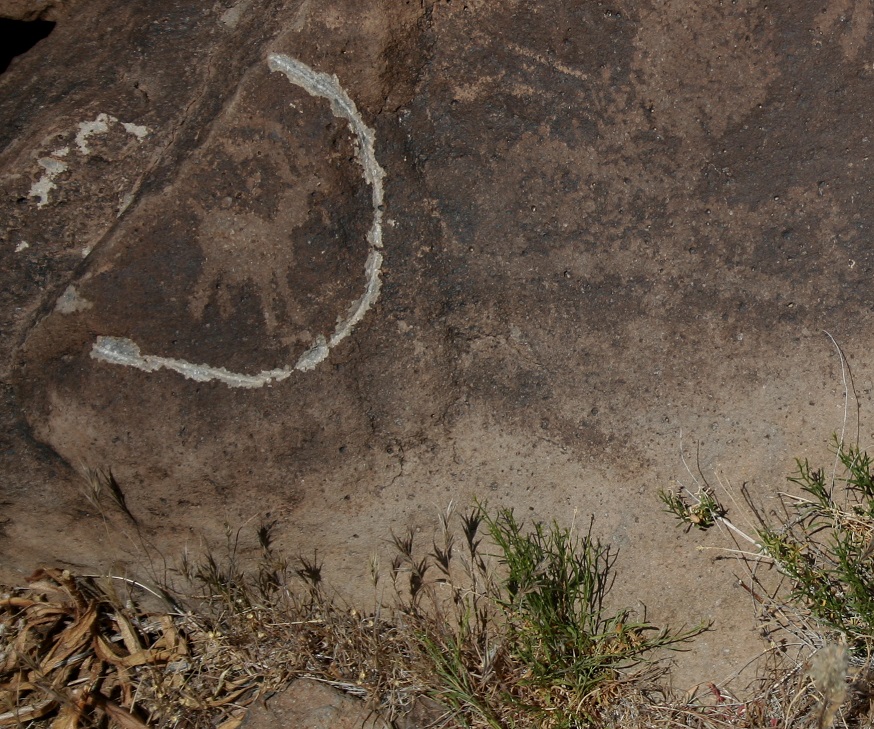 News Release Date:
August 17, 2016
Contact: Abby Wines, 760-786-3221
Contact: Lauren Horwood (Office of the United States Attorney), 916-554-2706
DEATH VALLEY, CA –A doctor residing in Mammoth Lakes recently pleaded guilty to removing archeological resources from Death Valley National Park and the Humbolt-Toiyabe National Forest.
On September 17, 2015, a federal grand jury returned an indictment against Jonathan Cornelius Bourne, 59, charging him with 21 counts of violations of the Archeological Resources Protection Act (ARPA) in Death Valley National Park and other public lands.
On August 15, Bourne pleaded guilty to two counts of unauthorized excavation, removal, transportation, damage, or defacement of archeological resources, Acting U.S. Attorney Phillip A. Talbert announced. The two guilty pleas were for actions in Death Valley National Park and the Humbolt-Toiyabe National Forest.
The maximum penalty is two years in prison and $20,000 fine for each count. Bourne is scheduled to be sentenced on November 7, 2016 in U.S. District Court. In addition, Bourne is banned from entering public lands administered by the National Park Service, United States Forest Service, Bureau of Land Management, and U.S. Army Corps of Engineers for three years.
Mike Reynolds, superintendent of Death Valley National Park, said, "It feels great to have a conviction in this major case!"
"Cultural resources in national parks are irreplaceable," said Wanda Raschkow, an archeologist in Death Valley National Park. "When someone takes something like a bottle from a mining site or an arrowhead, it breaks the link to the stories of that place. It robs all of us of our connection to the past."
Bourne has been collecting artifacts and archeological resources since 1994. He voluntarily turned over to the government an estimated 20,000 archeological items that he collected from public lands. Bourne has agreed to pay $249,372 in restitution to the United States, which will go toward curating the artifacts.
According to the plea agreement, on January 10, 2011, Bourne altered a large prehistoric site in Death Valley National Park and removed a tool made from a bighorn sheep horn and three incised stone tablets over 100 years old, which were found in Bourne's home.
Death Valley is the homeland of the Timbisha Shoshone Tribe. The tribe continues to shape the history, culture, and ecology of their ancestral homeland in partnership with the National Park Service.
"Our ancestors have lived in the Death Valley region since before written time," said Barbara Durham, tribal historic preservation officer for the Timbisha Shoshone Tribe."The Timbisha people identify ourselves by our art, our being, our obligation to take care of the lands and to continue our traditions and customs."
"The Timbisha Shoshone Tribe is very distressed about the actions of Jonathan Bourne, who took it upon himselfto destroy a large prehistoric site here in Death Valley National Park, the homelands of the Timbisha Shoshone.Our ancestors left their message [in their homelands], for our members and the general public to enjoy and cherish.When theft occurs, it not only hurts the Tribe, but everybody."
Durham further condemned Bourne's actions, "Destruction of cultural sites are being threatened all the time, people want to take something home with them, not understanding the value of what they take or destroy or what it means to the native people who live on their lands with the belief our cultural sites are being protected for the next generations to come."
Superintendent Reynolds said, "We plan to increase our backcountry patrols and are installing monitoring equipment at some of the more sensitive locations. We need your help as you visit the park. If you see something that doesn't seem right, please notify a park ranger."
This case is the product of an investigation by the United States Forest Service, the National Park Service, and the Bureau of Land Management. Assistant United States Attorney Laurel J. Montoya is prosecuting the case.
Last updated: August 17, 2016