Study to look at effects of climate change on wildlife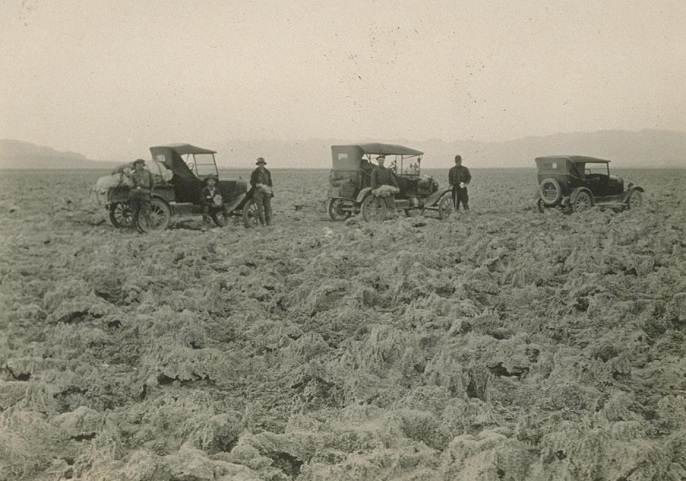 News Release Date:
December 29, 2015
Contact: Abby Wines, (760)786-3221
Contact: Steve Beissinger, (510)642-3567
SAN FRANCISCO—The University of California, Berkeley is leading a study of wildlife and climate change at Death Valley National Park.
Researchers plan to survey animals in Death Valley National Park to learn how bird, small mammal, reptile, and amphibian populations have changed over the last century. Between 1908 and 1945, Professor Joseph Grinnell and his colleagues at UC Berkeley's Museum of Vertebrate Zoology collected animal specimens and recorded locations of animal populations. That research now provides a valuable baseline to be able to understand if there have been changes over time.
Scientists from UC Berkeley, UC Santa Cruz, the San Diego Natural History Museum, and the University of New Mexico will survey the same sites in Death Valley that Professor Grinnell's team studied over 70 years ago. By comparing historic and modern animal populations in Death Valley National Park, the project will be able to examine how rapid recent warming influences the geographic ranges of animal species, their diets, and their morphology.
This is an unparalleled opportunity to learn how our changing climate has affected wildlife of Death Valley National Park. This information will also provide a new benchmark for comparison of future changes.
UC Berkeley research completed similar research in Yosemite, Sequoia, Kings Canyon, and Lassen Volcanic National Parks. The re-survey of wildlife in these mountainous national parks revealed many changes in the distributions of mammals and birds after nearly 100 years. In Yosemite, where night-time temperature has increased by 5.4°F(3°C), half of the small mammal species showed significant changes in range, with an average upwards shift of approximately 1,640 feet (500 m) in elevation. Species that lived at low elevations expanded their range upwards. Animals living at higher elevations suffered severe reduction in their range with no place upwards to go.
Death Valley holds the world high temperature record: 134°F (56.6°C). The vulnerability of desert parks to climate change makes this work especially important. The National Park Service will be able to use the data from this study to identify wildlife species that might be especially vulnerable to changes in climate.
Josh Hoines, Chief of Natural and Cultural Resource Management in Death Valley National Park, said, "Predicted changes in climate across the desert southwest of a warmer and drier future make Death Valley and the park's extreme climate an ideal place to study how species may respond to those changes.For many species, Death Valley may already represent their physiological limits.This study will shed insights as to how species have responded to climate shifts over the last hundred years and help managers to protect species and their habitats for the next 100 years."
For more information, please visit https://parkplanning.nps.gov/ucberkeley or UC Berkeley's Museum of Vertebrate Zoology's Grinnell Resurvey website at http://mvz.berkeley.edu/Grinnell/.
Last updated: December 30, 2015