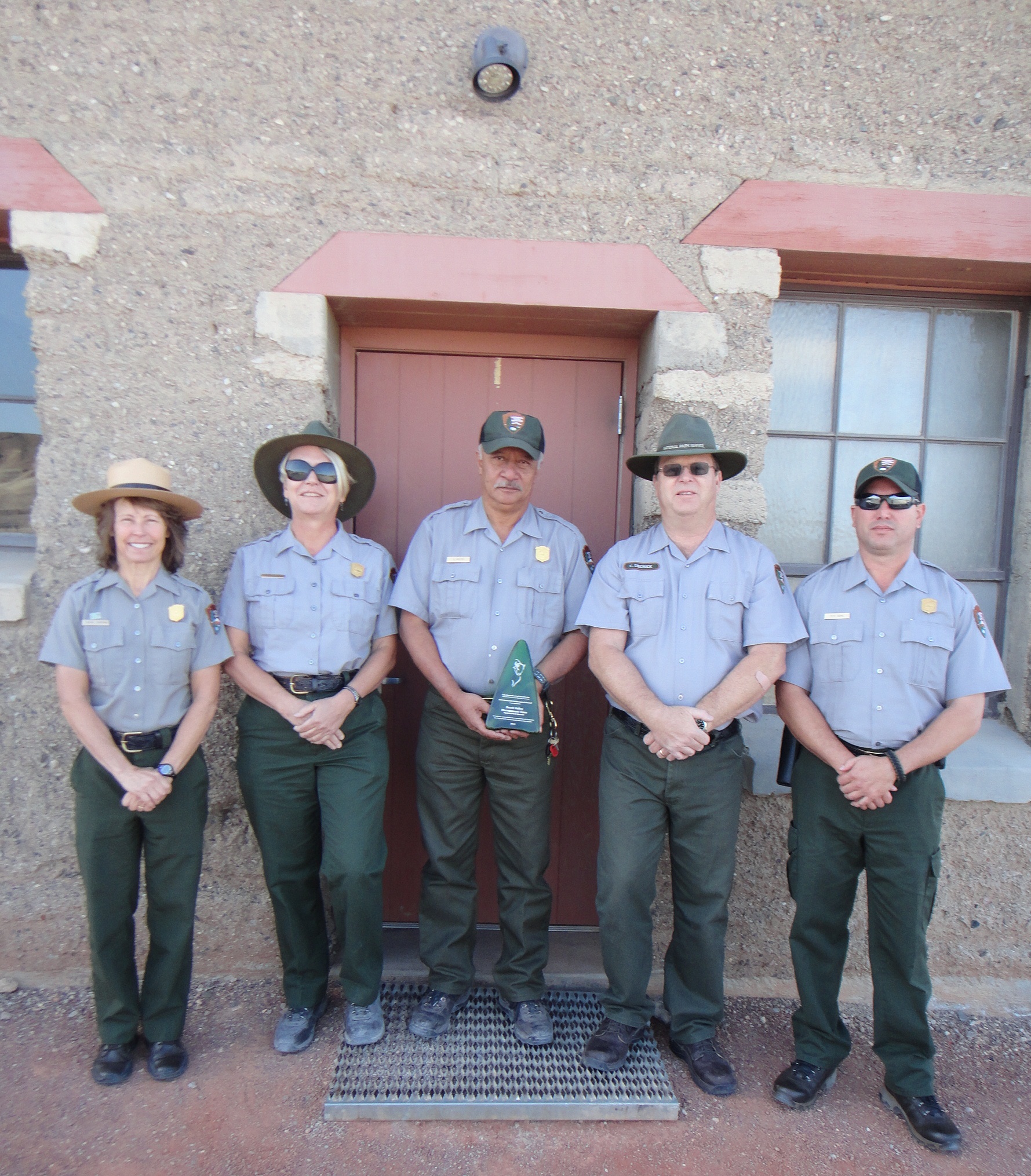 News Release Date:
April 7, 2015
Being designated an International Dark Sky Park brings international recognition to the efforts the park has made towards protecting dark skies and provides an example to other parks of what is possible in light pollution prevention and energy savings. It also raises awareness of park staff, visitors, park concessions, and the surrounding community on the many attributes and importance of darkness at night.
In 2013 Death Valley became the world's newest and largest "Gold Tier" International Dark Sky Park, the highest designation. Gold corresponds to natural, non‐polluted or near‐natural night. This prestigious designation is based on stringent outdoor lighting standards and innovative community outreach aimed at protecting and enjoying the dark night sky. In the process of protecting the dark sky at night, Death Valley has also significantly reduced its energy consumption and associated greenhouse gases.
Death Valley National Park is leading by example in preserving its dark night sky. Darkness has become a diminishing resource across our nation. By carefully following park-wide outdoor lighting guidelines, the safety, security and way finding of Park visitors and staff is provided with minimal to no impacts on Death Valley's dark night sky. In addition, the park is saving money and reducing its carbon footprint by using only the most energy efficient lights, only in places where and when light is needed. 
For more information on this and other DOI environmental awards, see
https://www.doi.gov/greening/awards/2014/DEVA.cfm