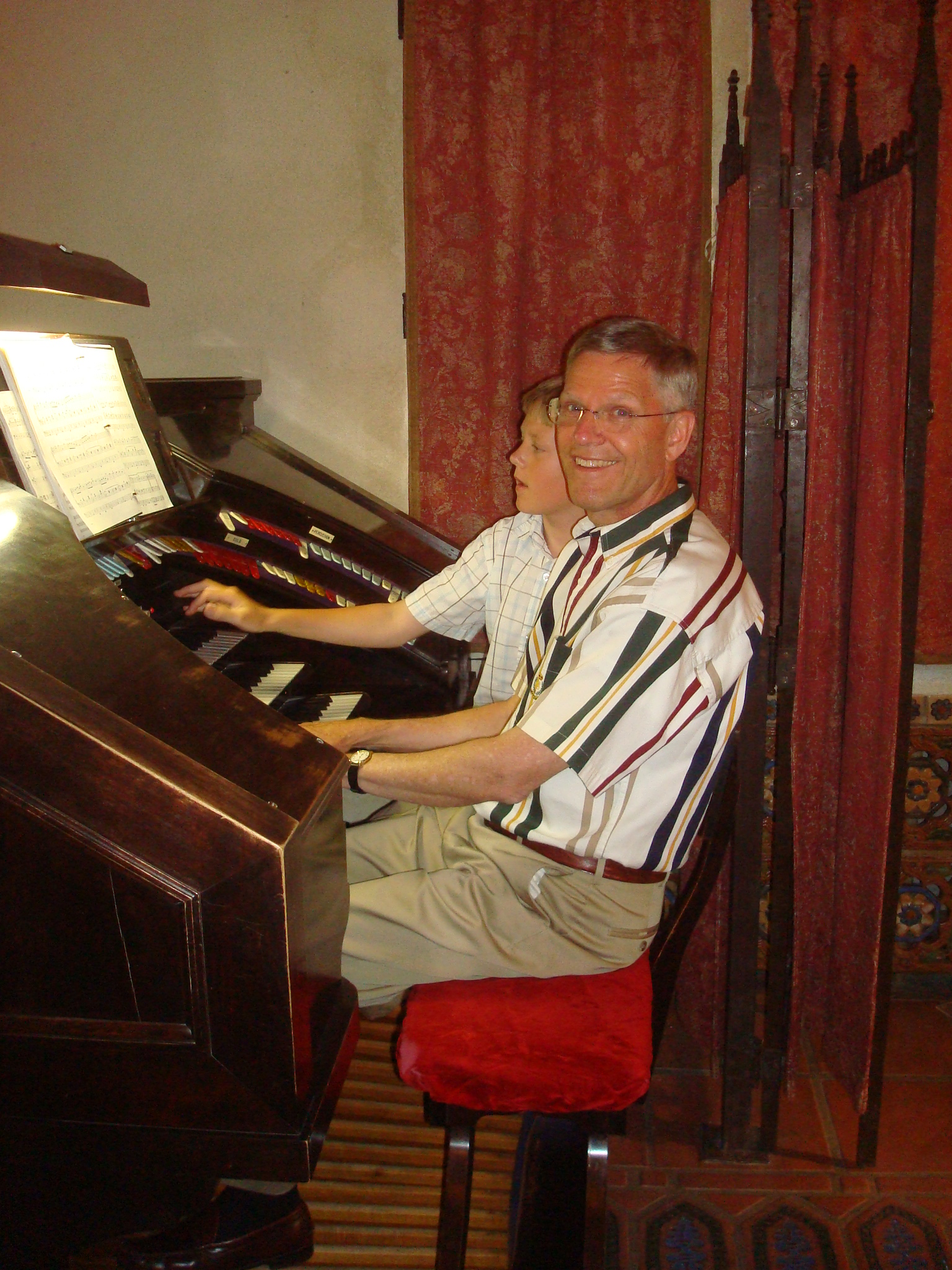 News Release Date:
April 28, 2015
If you have never had the opportunity to hear a historic theatre pipeorgan, here is your chance. Accomplished theatre and classicalconcertorganist, Ty Woodward, will play four performances at Scotty's Castle located at the Northern end of Death Valley National Park. The 2015concertswill take placeJuly 17 &18, 5:00 &7:00 pmeach night. Theconcertperformances are sponsored by the Death Valley Natural History Association (DVNHA) in cooperation with the National Park Service. Theconcertis held annually in the Upper Music Room of Scotty's Castle. Event proceeds fund the annual tuning of the Scotty's Castle Welte-Mignon theatre pipeorganand its associatedinstruments.
This uniqueconcertvenue is available only one weekend each year, after theorganmaintenance work has been completed and during the curatorial preservation work of the historic house itself. This work is completed by interns enrolled in curatorial, museum studies, or other artifact preservation programs from universities across the country. These internships are provided by DVNHA, to assist in preserving the Scotty's Castle collection.
The pipeorganlocated in Scotty's Castle's Upper Music Room was originallypurchased by the owners of Scotty's Castle to accompany silent films.It is estimated that $50,000 was spent by the Johnson's to purchase theorganand have it delivered and installed in 1928—just in time for film sound synchronization to be perfected and become the new standard for talking films in the 1930s.
Concertperformances usually sell out well in advance, but seats are still available at this time. Reservations are required. Theconcertprice is $50 per person. To make reservations or to make a direct donation please call the Death Valley Natural History Association at (800) 478-8564 ext 10.
For information about Scotty's Castle, visit the Death Valley National Park website atnps.gov/deva. For more information aboutorganist, Ty Woodward, please visitatos.org/artists/woodwardfor his online biography.
The Death Valley Natural History Association is the official non-profit partner of Death Valley National Parkdedicated to the preservation and interpretation of the natural and cultural resources of the Death Valley region. In addition to the Scotty's CastleOrganConcert, DVNHA also provides a number of other programs including the 10thDeath Valley History Conference to be held at the Furnace Creek Visitor Center,November 6-8, 2015. For more information please visit our website:dvnha.org.