For Teachers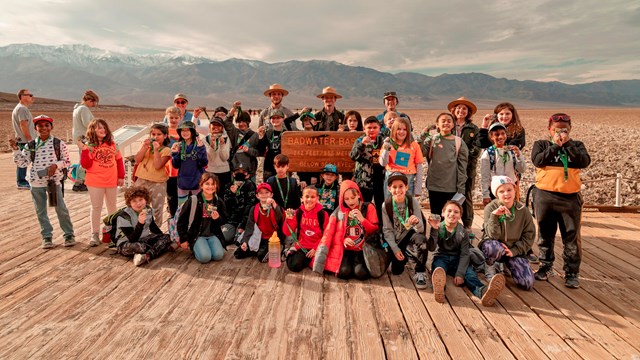 Ranger Guided Field Trips
Death Valley is a robust outdoor classroom to see real-life examples of concepts and processes that students are learning in school.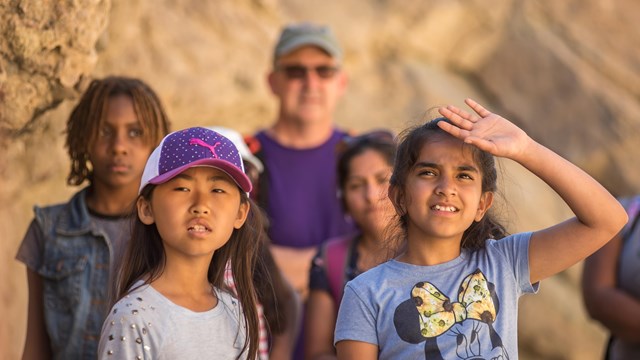 Self Guided Field Trips
Not able to attend a ranger guided field trip? There are many places within the park for leading a fun & safe independent field trip.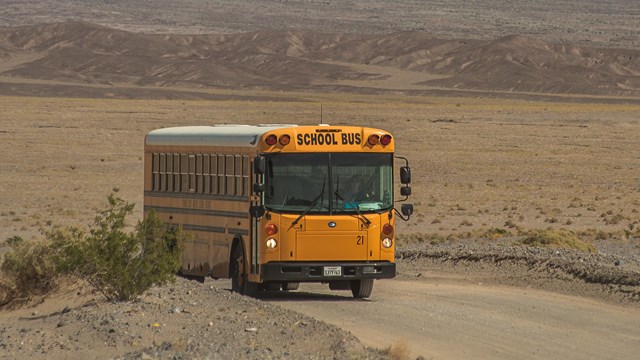 Academic Fee Waiver
Information for education groups that are seeking an entrance fee waiver.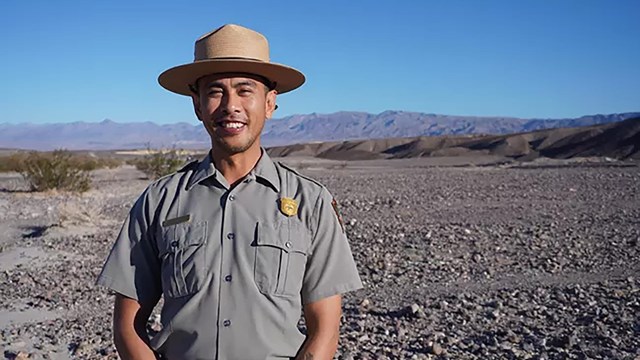 Virtual Field Trips
Death Valley National Park offers free, distance learning programs for classes.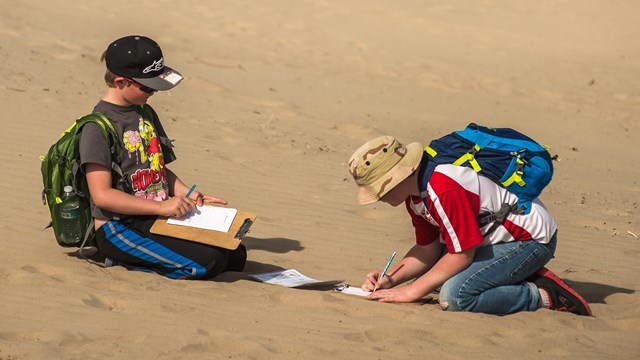 Student Report Information
Find resources to help students complete their Death Valley National Park report!
In the heart of the Mojave Desert and on the edge of the Great Basin, Death Valley is an outdoor classroom in a land of extremes. Death Valley is the hottest, driest, and lowest place in North America. This national park is a world-renowned place for geologic study and a laboratory where organisms demonstrate adaptations to physically extreme conditions. From the salts of Badwater Basin at 282 feet below sea level, to snow-kissed Telescope Peak at 11,049 feet, the park offers nearly infinite opportunities for natural science learning.

Humans have subsisted in this landscape for millennia. Petroglyphs from thousands of years ago grace stone faces, while the contemporary Timbisha Shoshone continue to harvest the seeds of the mesquite and pinyon trees in the tradition of their ancestors. Thousands of abandoned mine shafts and adits hint at the tumultuous cycle of scam, boom, and bust that perpetuated across the Death Valley region well into the 20th Century. An elaborate Spanish-style mansion beckons visitors with tall tales of wealth and mystery at Scotty's Castle. Our tapestry of human history provides a rich opportunity for social studies and language arts learning.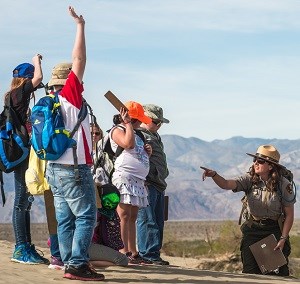 We welcome you to explore Death Valley's outdoor classroom. Mild temperatures prevail during most of the school year, making it a great place for a field trip.

Not able to visit Death Valley? Learn about this mysterious and vibrant place through our virtual museum collections or request a classroom visit by a ranger.

Contact:

Education Program
Death Valley National Park
PO Box 579
Death Valley, CA 92328
760-786-3226


Last updated: May 10, 2023