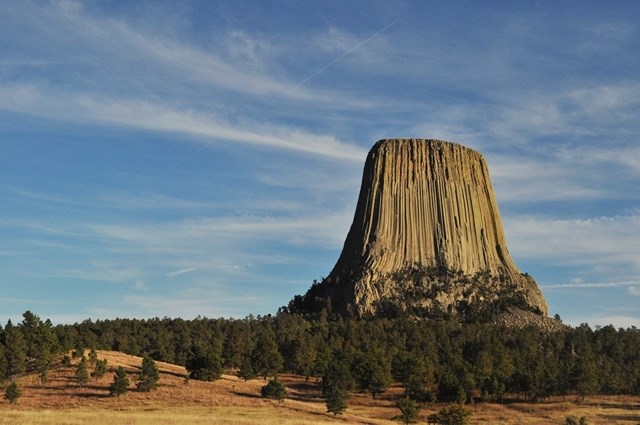 Devils Tower National Monument covers 1,347 acres (5.5 sq. km). The park offers a host of things to do and places to go.
Devils Tower National Monument Visitor Center
The visitor center at Devils Tower National Monument contains interpretive displays and a park staff member to answer questions and provide information. You will also find the Devils Tower Natural History Association, the non-profit park partner which runs the bookstore and souvenir shop. The visitor center was built in the 1930s by the Civilian Conservation Corps and is listed on the National Register of Historic Places.
Visitor center hours
change seasonally.
Devils Tower Climbing Office
During the summer, our climbing office is open for climbing advice, registration and information. For online climbing information, please
visit our climbing page.