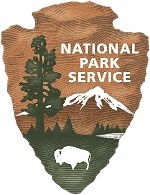 Monetary donations are graciously accepted and directly benefit the park. These funds are used for interpretation, visitor services and safety, as well as resource management programs. If desired, those making a donation may specify a use for their money. For example, donations may be made to directly support the park's Search and Rescue or Junior Ranger Program.

Donations may be made directly to the National Park Service through our park donation box or by sending a check or money order made payable to "National Park Service."

Send donations to:
Superintendent
Devils Tower National Monument
PO Box 10
Devils Tower, WY 82714

If you are making a donation in someone's honor, please include the name and address of that person and they will receive an acknowledgement note.