Little Switzerland Litter
Born in 2019, this litter was named after the "Little Switzerland" mountain sub-range, just 35 miles south of Denali. The "Crown Jewel", "Throne", "Royal Tower" and the "Munchkin" are all granite spires that jut up from the Pika Glacier.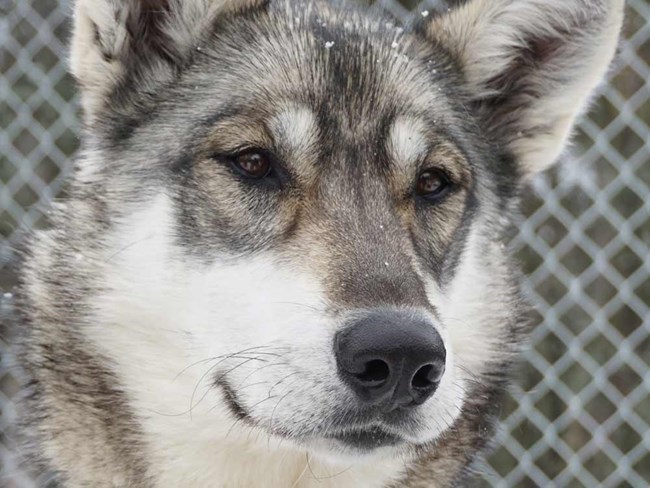 Jewel (f)
Born
: 5/24/2019
We adopted Jewel as a puppy from a sled dog kennel in Fairbanks. Jewel is an independent soul with an easy going demeanor. On walks she acts more like a fox than a sled dog. She loves pouncing in the snow and has been dubbed the kennels scavenger. Jewel is all business in harness and is a powerhouse in team. She is the mother to the 9/11 Search and Rescue Litter that was born in 2021.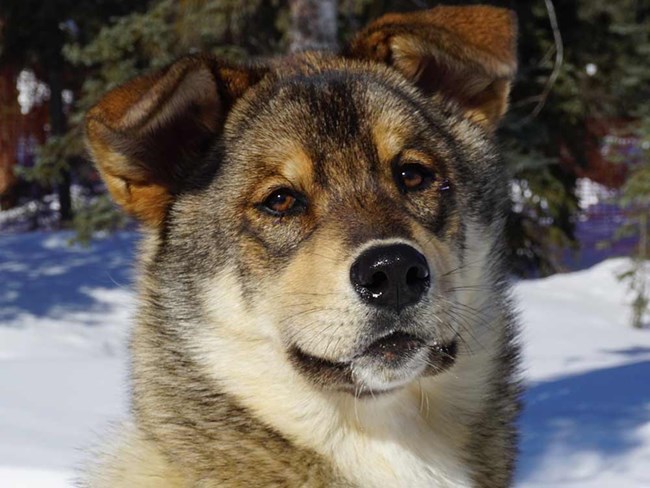 Royal (f)
Born
: 10/30/2019
Royal came to us from the same kennel as Jewel. They are cousins! Royal is extremely vocal and tends to bark at you until you figure out exactly what she wants. We enjoy her good energy and feisty personality daily. She is one of our up-and-coming stand out leaders.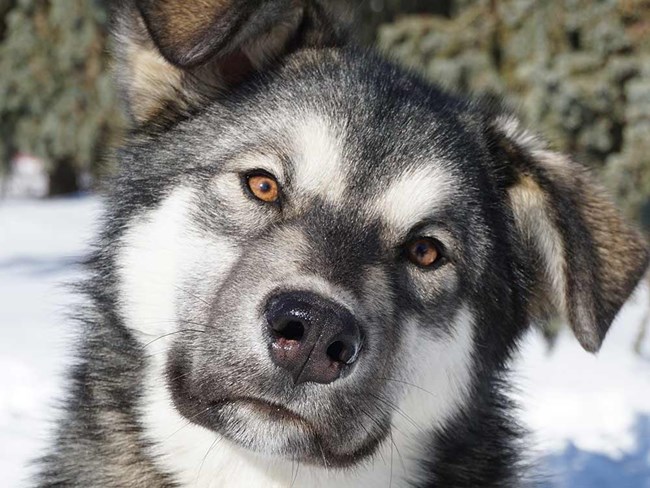 Munchkin (m)
Born
: 10/5/2019
Munchkin is the opposite of his name; he is actually quite hefty and almost 90 pounds! If you have food or treats, he'll stare at you with his big brown eyes and not leave your side until you give him some. He is one of the most social dogs in the yard, and is frequently plopped at the walkway to entice visitors to give him back scratches.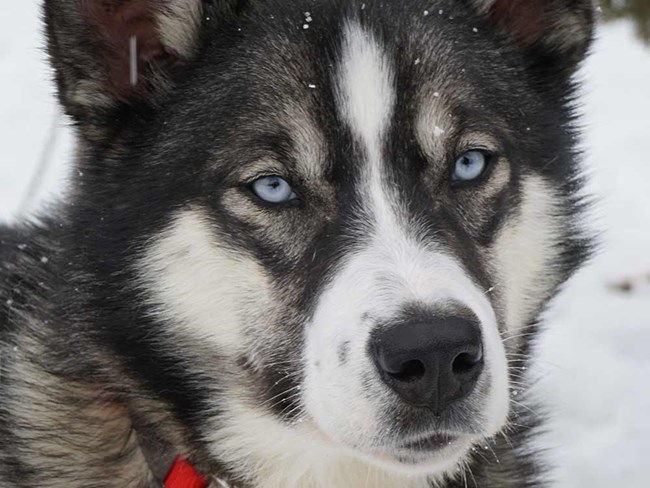 Pika (f)
Born
: 10/5/2019
Pika not only looks the most like her mom, Clove, she also inherited the same screaming squeal that Clove makes when she's excited. Pika is quick to learn new tricks and loves giving Rangers "high-fives" (even when they don't ask for them)! We hope to harness her energy and intelligence and direct it toward being a great lead dog.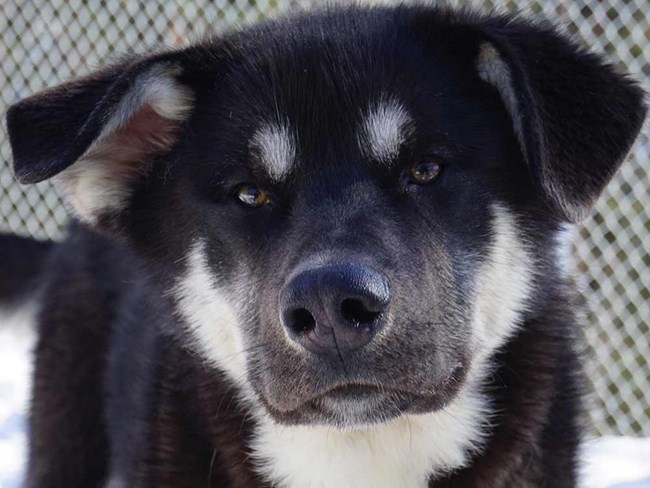 Throne (m)
Born
: 10/5/2019
Throne is all about pets and loves to be the center of attention. This is not very difficult as he is the largest dog in the yard, clocking in at 96 pounds. He is very social, very playful, and is quite the puller. He wins the award for largest ears and largest heart!
Last updated: June 5, 2022
More About the Denali Dogs