Climbing Knots Litter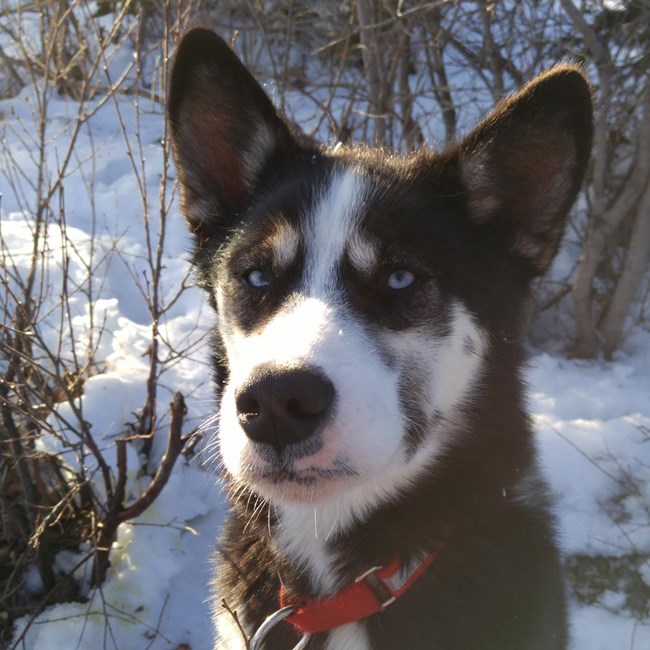 Prusik (m)
Born: 5/22/2013
Prusik is a sweet and social boy. He is always happy, attentive, and looking for ways he can please everyone. He enjoys playing with his neighboring dogs and is often found covered in dirt from digging holes and rolling around in the gravel. Prusik has beautiful striking blue eyes and loves to greet visitors to the Kennels, but photos of Prusik are often blurry—he has a hard time staying still!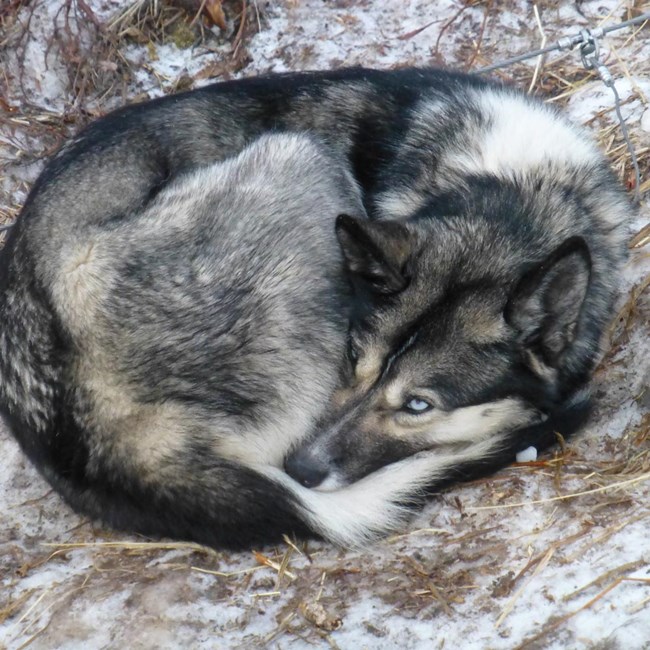 Clove (f)

Born: 5/22/2013
Clove enjoys being the girl in charge. She is very fast and not afraid to take control of a situation as long as it is on her own terms. She looks and acts sassy, very similar to her mother, Sultana, and is starting to show the same capabilities as a leader on the trail. Clove is the loudest dog in our kennel and is often times heard begging for attention from the other side of the dog yard. Once Clove has it she loves playing, treats, and snuggling for hours.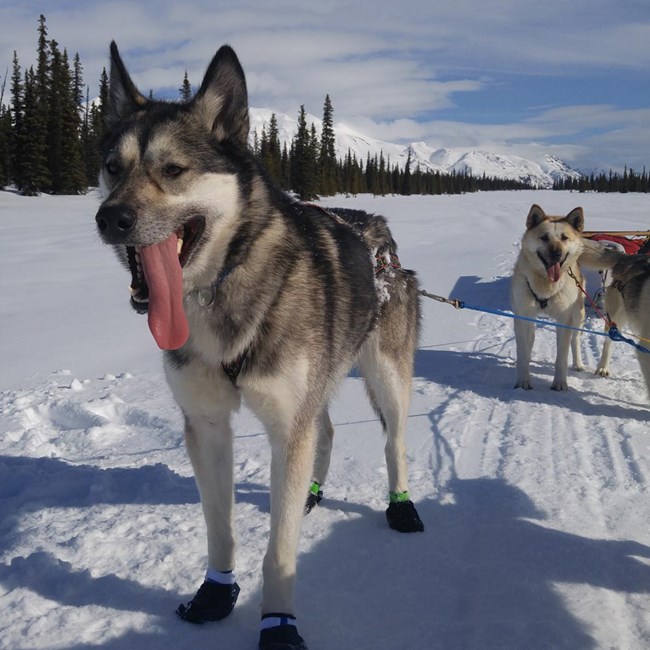 Mϋnter (m)
Born: 5/22/2013
Mϋnter was the only brown-eyed puppy in his litter. He has a handsome gray coat that is very similar to his father, Typhoon, who belongs to Matt Emslie in Fairbanks. He also inherited his mother's fiery spirit and intelligence. Mϋnter intently begs for cookies by making sad eyes at kennels staff. In the summer he is often found lying on his dog house with his head hanging off the roof.
Last updated: August 21, 2018