"Find Your Park" Litter
The theme for this litter was posted on social media. We encouraged people to submit names related to things they find in parks.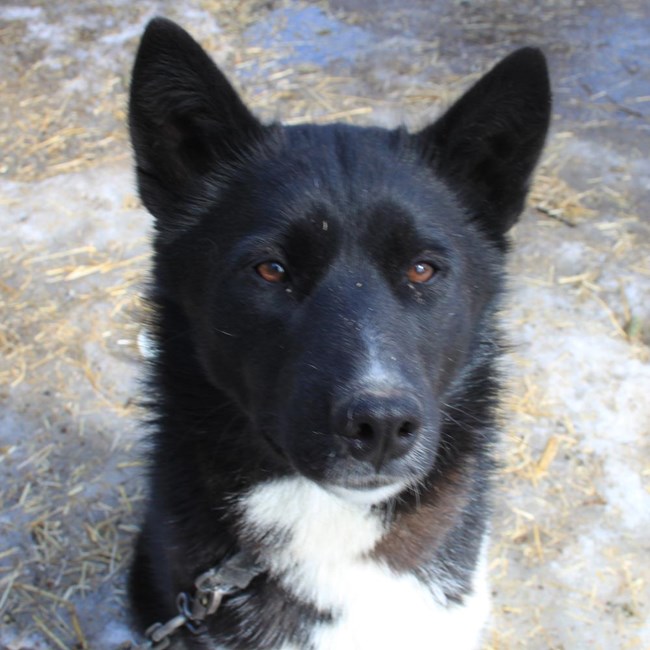 Disco (f)
Born:
5/21/2015
Disco is the only truly black dog of the "Find Your Park" litter, and is named after "Discovery". She may be the smallest of her brothers and sisters, but she is mighty. Disco is the spitting image of Susie, a sled dog in the 70s who is considered the "mother of the kennels" here in Denali. Disco is hands down one of the snuggliest of our sled dogs and during rest days loves to take naps on the beds in the cabins.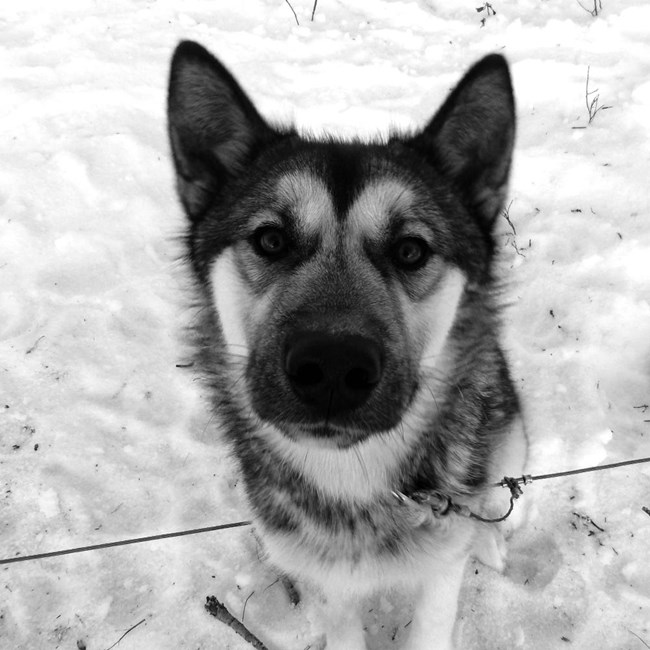 Summit (m)
Born:
5/21/2015
Summit is the largest of his litter and is very good at calling attention to himself with the wild voice that he has developed. At feeding and howling time he shouts out, sounding more like a bird sqwaking than a dog.
He was also the first to discover that responding to the command "sit" would earn him a treat and will often sit immediately whenever a person approaches him.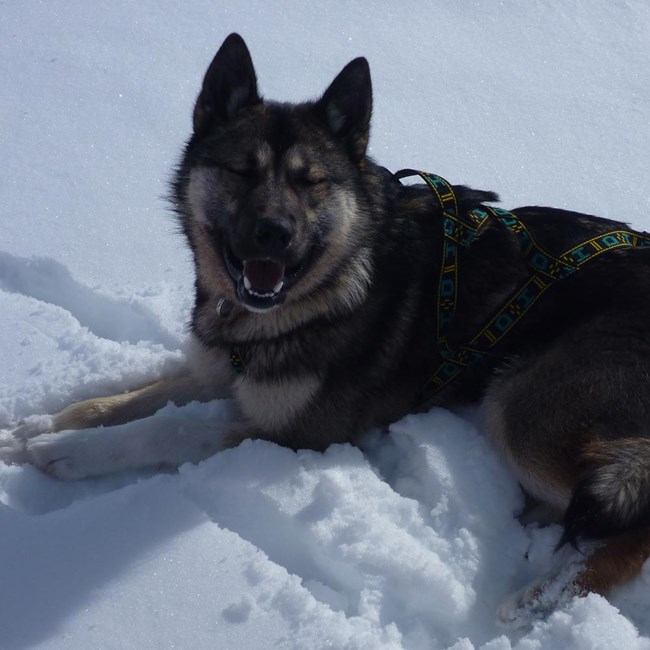 Venture (m)
Born: 5/21/2015
Venture is very social and vocal. He will talk to you to try to get your attention with funny growls and grumbles.
He also talks to his dinner bowl, water dish, toys and anything else he wants to play with. Venture is very serious about his work and once a harness is on he is all business and ready to pull.
Last updated: June 5, 2022