The Denali Litter
Born August 4, 2017, the theme for this litter celebrates the 100th anniversary of Denali National Park & Preserve (founded as Mount McKinley National Park, in 1917).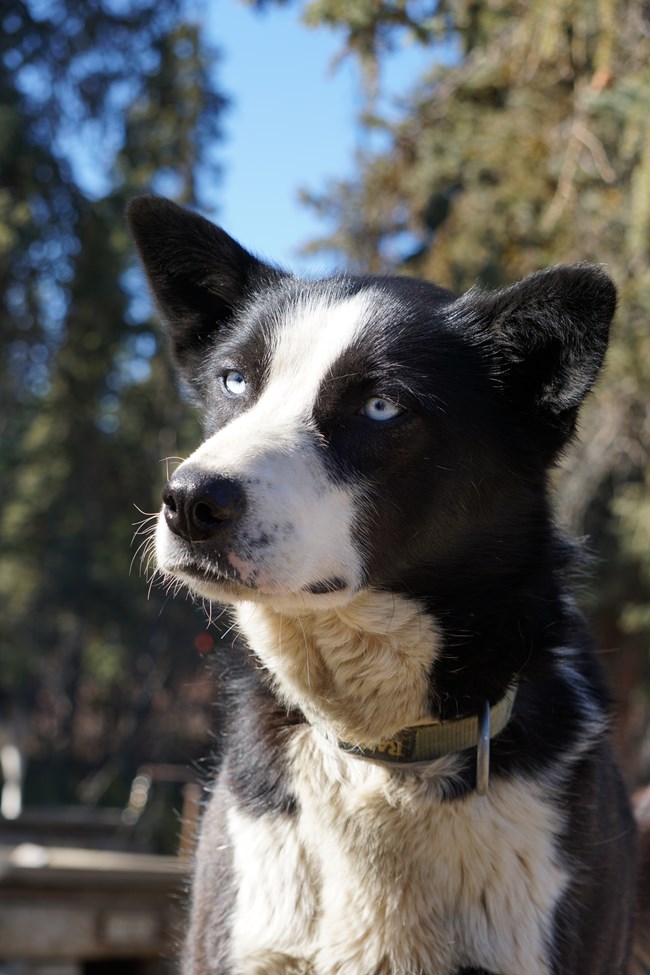 Matrix
Female
Born: 6/9/2017

Matrix came to us as a pup from Wayne and Scarlett Hall in Eagle (hence her different birth date); but her father, Wilder, was from our 2015 "Find Your Park" litter. We adopted him out as a pup to Wayne and Scarlett and they raised and trained him into an awesome lead dog. Matrix is focused, mature and determined. She is all business when she is working and all sweetness when it is time to snuggle. Matrix's piercing blue eyes are sure to draw visitors to her yard, and her sweet demeanor keeps them there giving her pets for as long as she desires.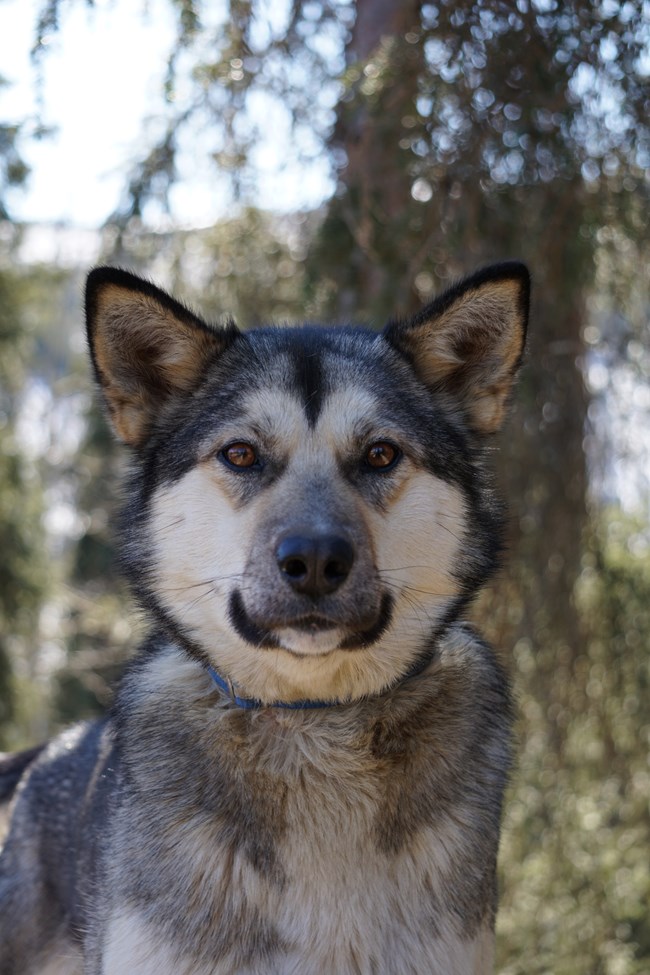 NEPA
Female
While Nepa doesn't look as much like mama Clove as Story does, Clove has surely passed on her genes for strong and focused female leadership. Nepa is much quieter in the dogyard, but is equally motivated to work hard and eager to please on the trail. She has a calm and steady confidence that we hope to cultivate and maintain so she can grow up to be one of our best leaders.
Nepa is named for the National Environmental Policy Act (NEPA).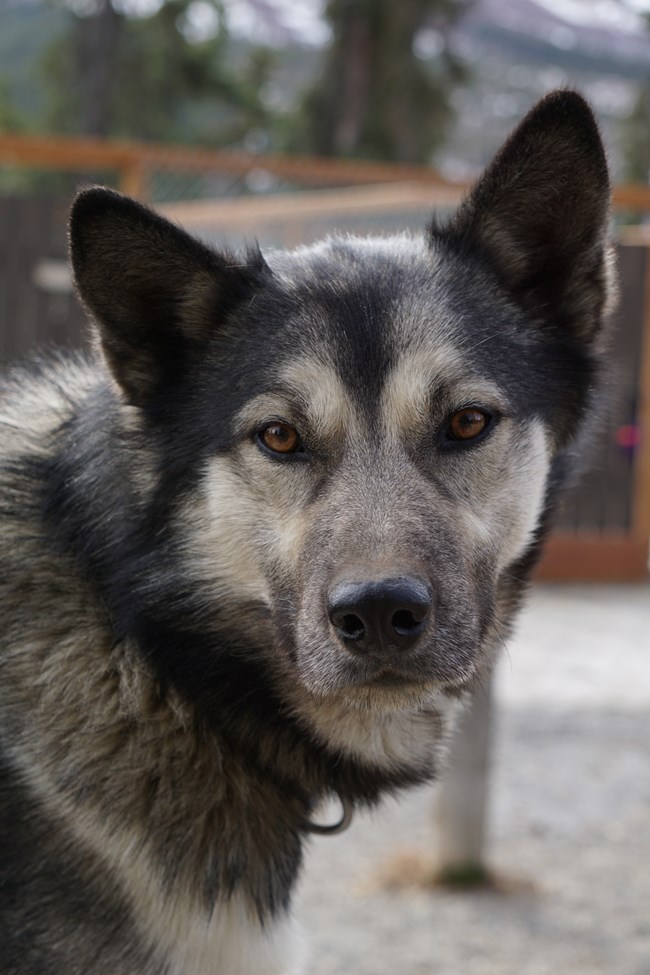 Steward
Male
As a young puppy, Steward was the first at everything. The first to be born, the first to explore the exciting new world outside the puppy dog house, the first to roam around and climb on the puppy play pen.
He was the smallest of the litter, but by far the bravest! He has a curious old soul, and we all enjoyed seeing him tackle challenging winter conditions on the trail with the same bravery he's shown since the day he was born.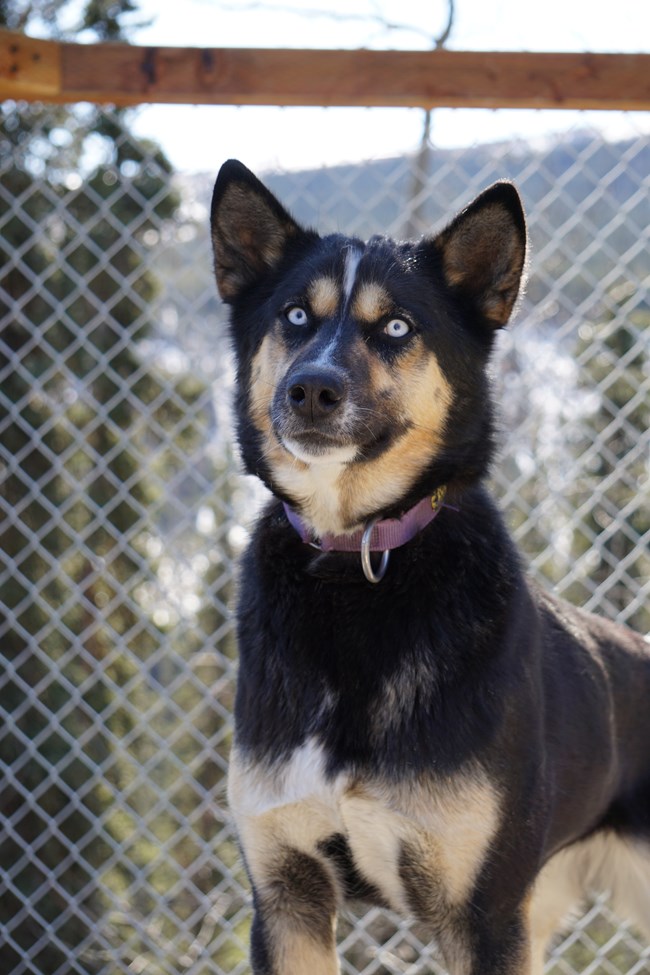 Story
Female
Story is very similar to her mama, Clove. They have the same striking blue eyes, piercing "give me attention" bark, and infinite capacity for snuggles and love. We love watching her develop her own unique personality and her boundless energy for running and pulling. We predict she will become the "kennels cheerleader" in the years to come with her constant energy and vocal enthusiasm to keep moving on the trail during any and every trail break.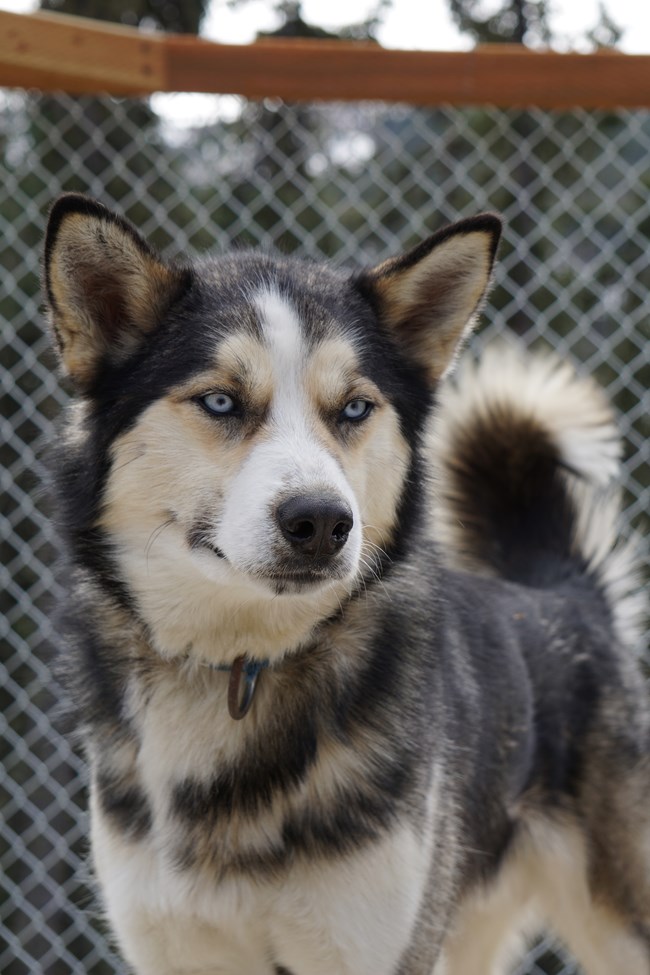 Topo
Male
Topo is our sweet blue eyed boy from the Team Denali litter. He's one of the few dogs in our kennel that has the classic curly-Q husky tail. Topo always has a good attitude and seems to never tire. Instead of curling up to take a nap after long days of bounding through deep snow, he likes to make himself busy by trying to dig the deepest snow tunnels he can. Topo is very talkative just like his mama, Clove.
Last updated: July 24, 2019