The NPS 100th Birthday Litter
Born in 2016, the theme for this litter celebrates the 100th birthday of the National Park Service with names inspired by parties.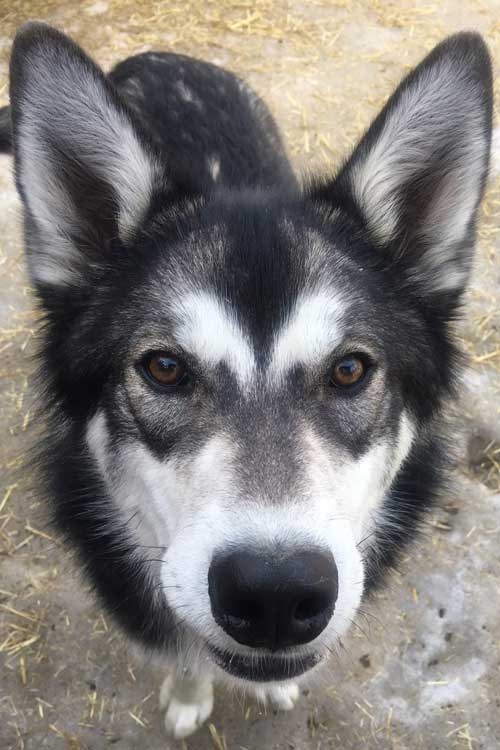 Piñata
Male
Born: 2016

Piñata gets his expressive brown eyes and animated ears from his mother, Annie. He has a very unique personality and sometimes takes a little while to warm up to people, but that makes his relationships with the people he trusts that much more special. This loyal little fella has a steady gait and a good work ethic while running in team, and we look forward to seeing him grow as a sled dog in years to come.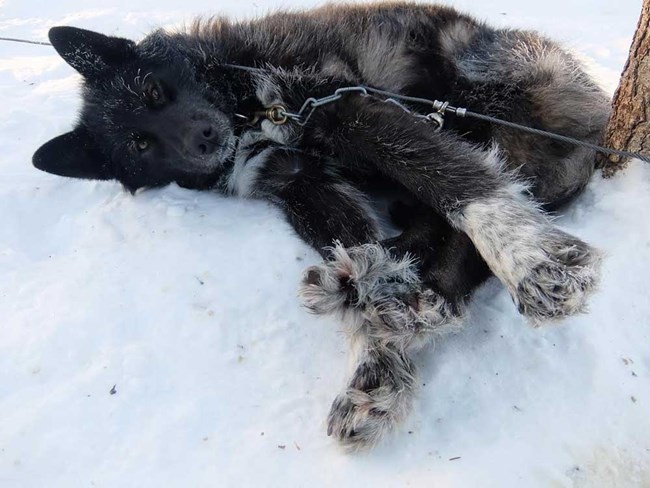 Cupcake
Male
Born: 2016
Cupcake is the biggest of the birthday litter. On winter puppy runs he likes to run in front of the team, but quickly resorts to socializing with the lead dogs when he gets tired. He loves to run up to adult dogs and give them kisses while they're working. Although this can distract some of the more playful adults, it's hard to be grumpy about it when you're reprimanding with "Cupcake! Get outta there Cupcake!"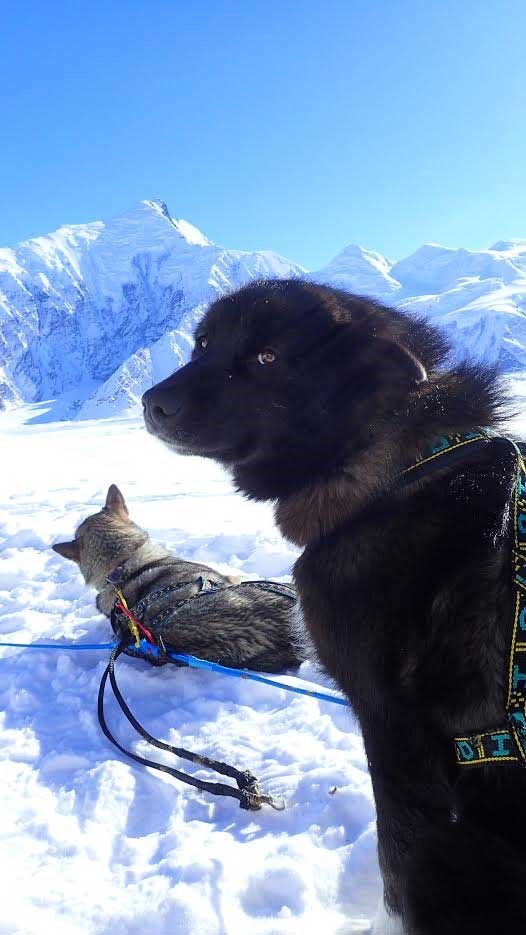 Happy
Female
Born: 2016
Happy is a happy girl! She already shows potential as a future leader with her independent thinking and fearlessness to run in front of the lead team on new trails. She's also the dog yard bandit, notorious for sneaking around and stealing dog booties, bones and toys and stashing them in secret hiding spots so no one else can get them. Listen closely to hear her special happy grumbles while you're scratching her behind the ears and rubbing her belly.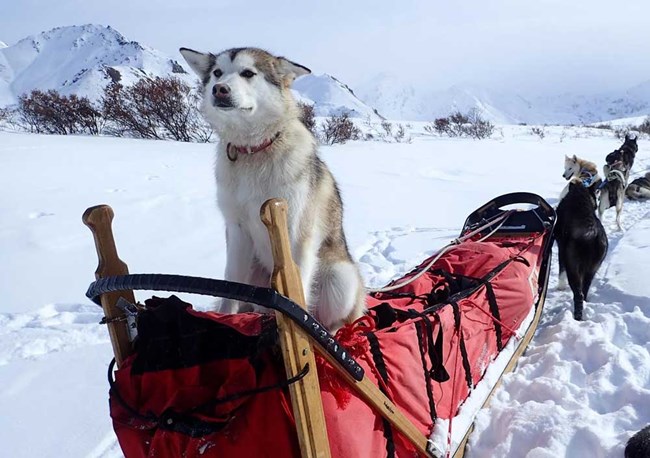 Party
Female
Born: 2016
Although Party is the smallest of her litter, she has one of the biggest hearts. She knows when to work and when to party. While hooked up in team she keeps her tug line tight and is focused on the trail. When she's running loose during puppy training runs in the winter, she is known to crawl onto our sleds towards the handlebar during breaks just to say hello to the mushers. It's made for some pretty cute photo ops!
Last updated: July 24, 2019