Alaska Youth Litter
Born in 2018, the theme for this litter's names come from Alaska Native youth!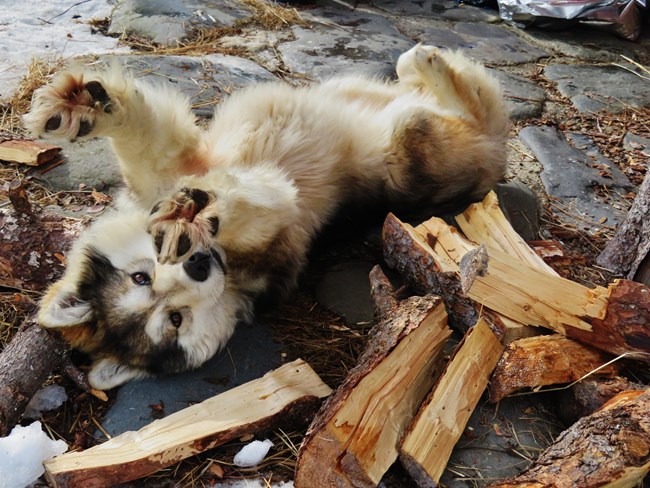 Behnti (f)
Born: 8/19/2018
Behnti is an energetic fluffball who loves attention and cuddling. She is sure to get a lot of attention from summer visitors because she is the only dog in the kennel that has such a long and gorgeous coat. Behnti loves to be brushed and she loves to play. She got her mother's lighthearted personality – nothing stresses Behnti out!

Behnti was named by the Minto students. Her name means "People among the Lakes".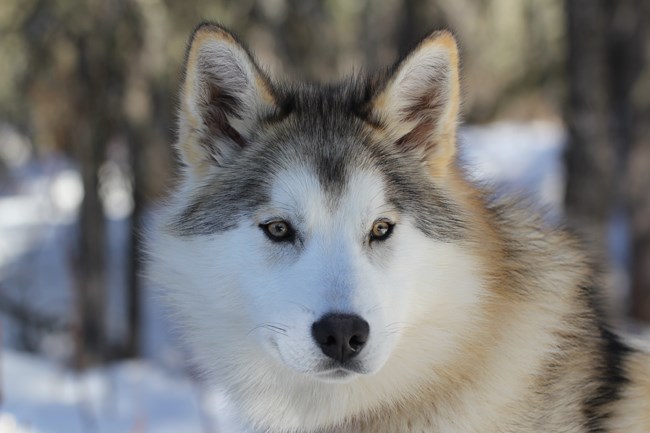 Elsie (f)
Born: 8/19/2018
Elsie was named by the Nenana students after their resident student living center (LC or Elsie for short). Elsie's stunning golden eyes get her lots of attention from visitors. She is a feisty personality and she knows what she wants. Elsie is confident and independent which will hopefully make her a great dog on the trail in winter.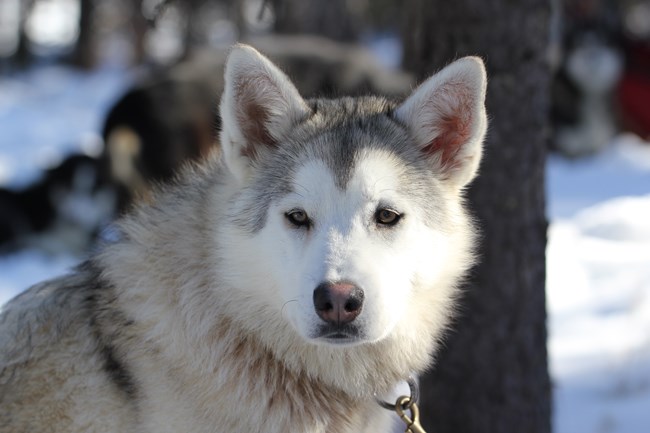 Gladys (f)
Born: 8/19/2018
Gladys is toy obsessed like her mother, Annie. Gladys will often find dropped booties on the trail and carry them around in her mouth. Gladys is mature and wise beyond her years. She is a quick learner and we hope she will grow into a great leader someday.
Gladys was named by the Manley Hot Springs students for their school, the Gladys Dart school.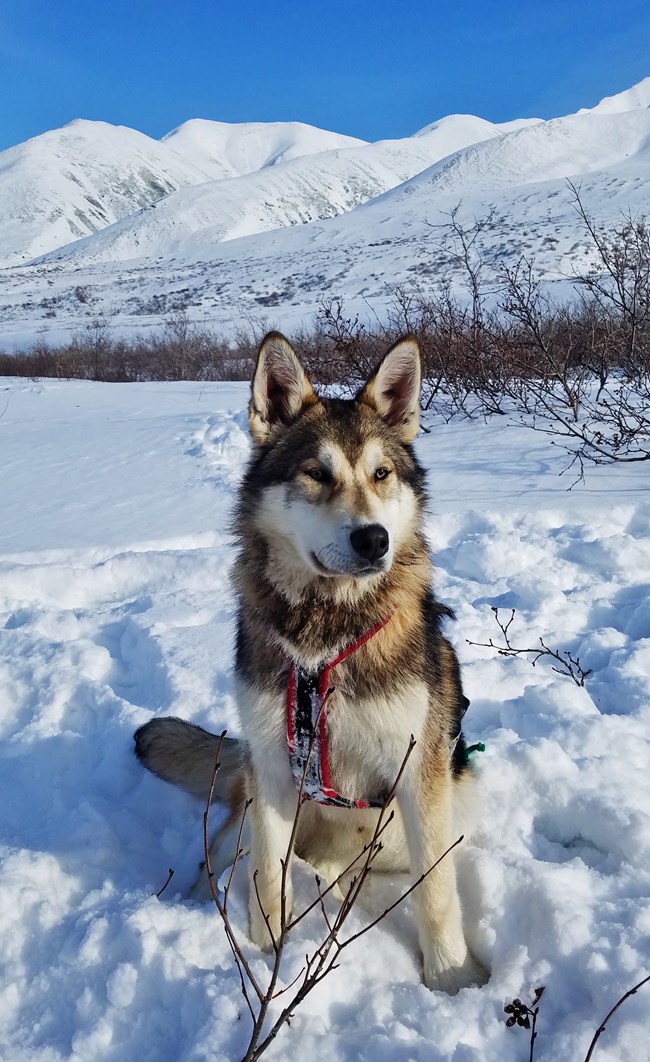 Kusko (m)
Born: 8/19/2018
Kusko quickly became the heaviest of his litter mates. He loves shoveling down food and will happily eat the dinner leftovers from other dogs. We are hoping he keeps growing and becomes one of the largest dogs in the kennel. During Kusko's first winter, he liked running behind the sleds and putting his front two feet on the pad brake of the sled pretending to be a musher rather than a sled dog.
Kusko was named by Nikolai students for the Kuskokwim River which is their school district name.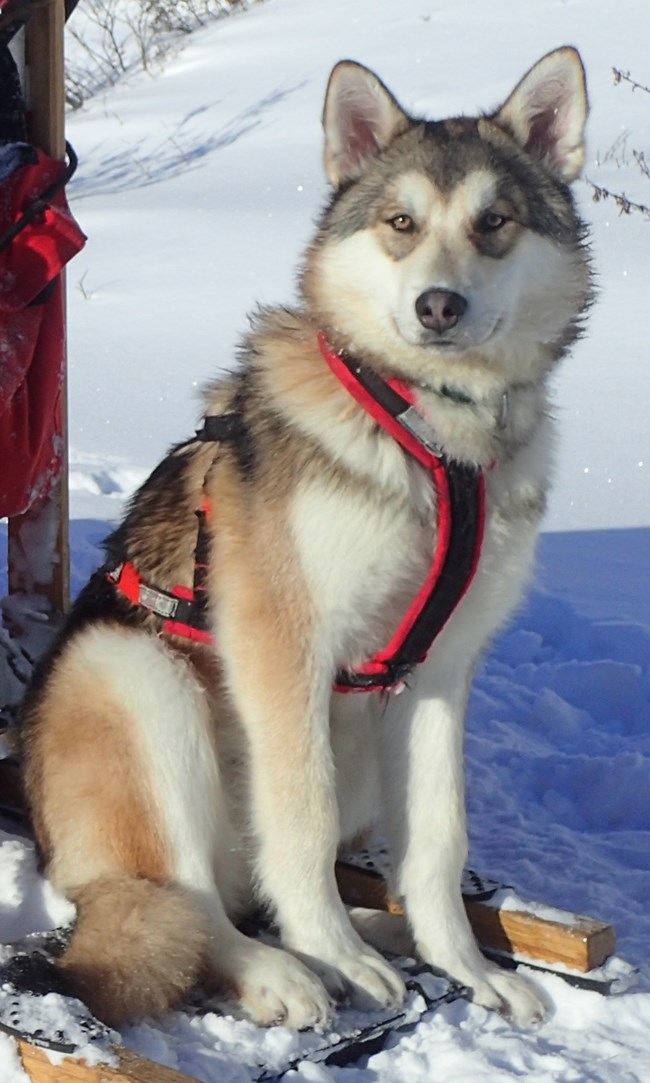 Nucha (m)
Born: 8/19/2018
Nucha is an independent and mischievous boy who loves searching for wildlife while out on the trail. Nucha is also a romeo who is convinced that all the ladies (human and canine) are in love with him. With his sweet and charming personality he might be right!

Nucha was named by the Tanana students for "Nuch'A'lawoya" which means "the place where two rivers meet since Tanana is at the confluence of the Tanana and Yukon Rivers

Last updated: July 24, 2019