Road Ecology Program

For over seventy years, the Denali Park Road has provided the primary access to Denali National Park and Preserve, facilitating wilderness recreational opportunities and supporting a sense of discovery, adventure, and a connection with nature.The Vehicle Management Plan (2012) is a tool that park managers use to ensure there is a balance between the demand for visitor opportunities to tour the road with the need to ensure that park resources are protected and visitors continue to have a safe, high-quality experience.
Interested in more information? Check out the
Science and Scholarship Resources
page to find more recommended resources about road ecology and other research topics from the park.
In this short clip, a band of ewes and lambs race across the road to reach high ground. Sheep are particularly sensitive to traffic as they move from lambing grounds (generally north of the road) to steeper protective terrain (generally south of the road). Maintaining gaps in traffic ("sheep gaps") preserves these seasonal migration patterns, without which fewer sheep would be visible for visitor enjoyment. Sheep gaps benefit wildlife and Denali visitors alike!

Duration:

31.427 seconds
History & Plans Leading Up to the Road Ecology Program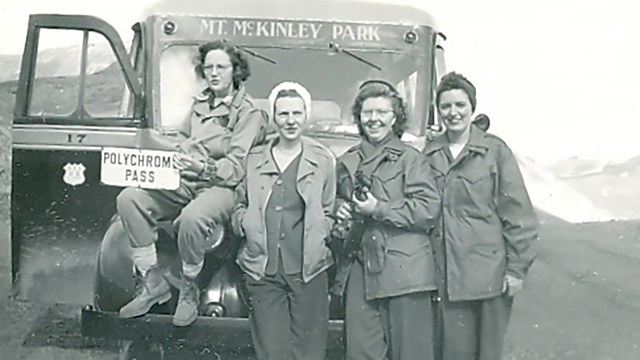 History of the Park Road
From the 1920's to the present the Denali Park Road has been an important method of connecting visitors with their National Park.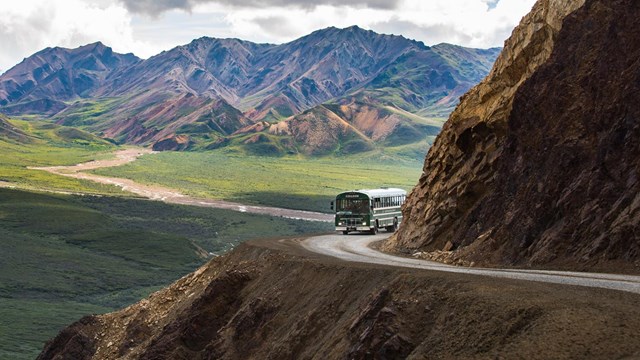 Park Road Capacity Study
A study designed to optimize visitor experiences along the park road while protecting wildlife, & precursor to the Vehicle Management Plan.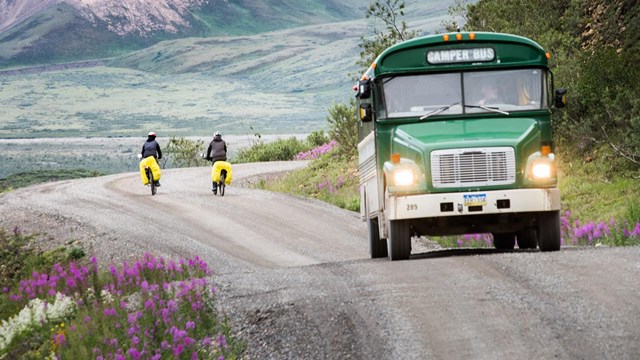 Vehicle Management Plan
This plan guides decisions about the Denali Park Road. The Road Ecology Program monitors how well the park adheres to the plan.
Road Ecology Science Stories
Last updated: July 26, 2021