Volunteer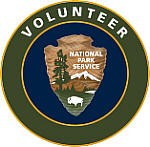 About the Volunteer Program at Denali
Each year, volunteers contribute more than 60,000 hours to Denali National Park and Preserve. Retired couples, individuals, school groups, scouts, clubs and organizations - people just like you - donate their time and efforts to provide essential services at Denali's visitor centers, offices, kennel operations, campgrounds and even on the majestic slopes of North America's highest mountain. Our volunteers also contribute long hours constructing trails, eradicating invasive plants, gathering native seeds and assisting park researchers with a variety of projects.

More than 500 people annually make the time to give something back to this American treasure in Alaska. Depending on the opportunity, volunteers may donate several months at a time or perhaps a few hours. If this sounds like something you may be interested in, please read further.

During the summer months, housing within the park is limited. We have dedicated trailer pads with hook-ups in the headquarters area, and one trailer pad at Wonder Lake Campground.

If experiencing Denali in the winter interests you, we have lots of housing and projects to keep a person busy. The "off" season is a great time for us to organize and prepare for the busy summer.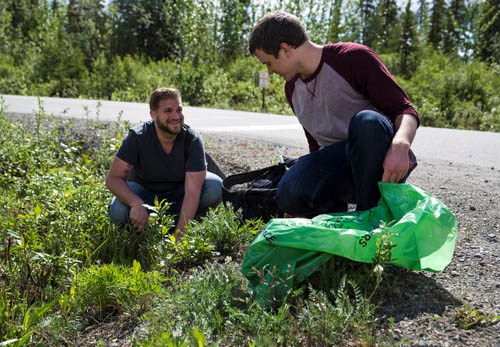 Dandelion Demolition 2021
Saturday, June 19, 9 am - 1 pm
Come join us for Dandelion Demolition. Learn about exotic invasive plant species and why it's so important to help native species thrive on the fragile tundra, dig up the non-native dandelions, get your hands dirty and have fun!
Meet members of the Exotic Plant Management Team at 9 am.
Volunteers should come prepared for a moderate work day, dressed in layers, and bring water, lunch, snacks, gloves and rain gear.
The NPS will provide tools and safety equipment. Volunteers should be finished by 1 pm.
Volunteers will receive thank-you gifts.
Call the Volunteer Office at 907-683-9504 to sign up.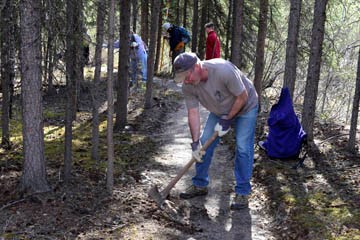 National Trails Day 2021
Saturday, June 5, 9 am-2 pm
Want to know what it takes to provide trails for visitors in Denali National Park?
Come join the Denali trail crew on Saturday, June 5 and celebrate National Trails Day by helping with maintenance activities on the park's trail system.
Volunteers will help the National Park Service (NPS) trail crew lop, cut and haul brush and perform routine maintenance. Volunteers may choose from a variety of projects ranging from easy to difficult, depending on their skill and comfort levels.
This is a great opportunity to learn how trails are built and maintained in a sub-arctic environment, and to enjoy a beautiful area that provides habitat for a variety of wildlife. Participants should expect 2-4 miles of moderate hiking over uneven terrain.
The trail crew will meet participants at 9 a.m.
Everyone should come prepared for a moderate hike and bring a daypack with water, lunch, snacks and clothing layers, including rain gear. The NPS will provide tools and safety equipment. Volunteers should be finished at about 2 p.m., but motivated individuals will have the option to work longer.
Volunteers will each receive a thank-you gift.
COVID-19 safety protocols limit this year's project to 28 volunteers and participants will be required to register and fill out some paperwork in advance.
Please contact the Volunteer Office at 907-683-9504 to register.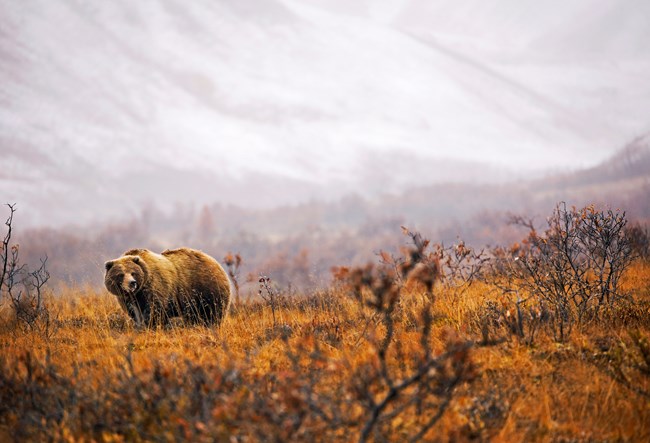 Citizen Science—The Denali Grizzly Bear DNA Project

Are you going hiking or backpacking in the backcountry during your visit to Denali?
Would you like to know how many bears are in the backcountry unit that you're going hiking in? We would too, and you can help us figure that out by signing up to be one of Denali's citizen bear scientists!

The wildlife team at Denali is studying the grizzly bear population in the park, and you can help. Using modern genetic techniques and a team of grizzly bear citizen scientists, we are collecting DNA samples (bear scat) across the backcountry of Denali National Park.

These samples will be analyzed and used to estimate current grizzly bear densities and population characteristics in places that backcountry users frequent, helping to protect bears and keep visitors safe.

Learn more about how to participate in the Grizzly DNA project!
Volunteer Positions
When full or part-time volunteer positions are available, they will appear below.


Last updated: June 10, 2021