Hope everyone is enjoying the warm weather. The mild winter is showing out on the road; crews are encountering very little snow so far. There is, however, a fair amount of ice.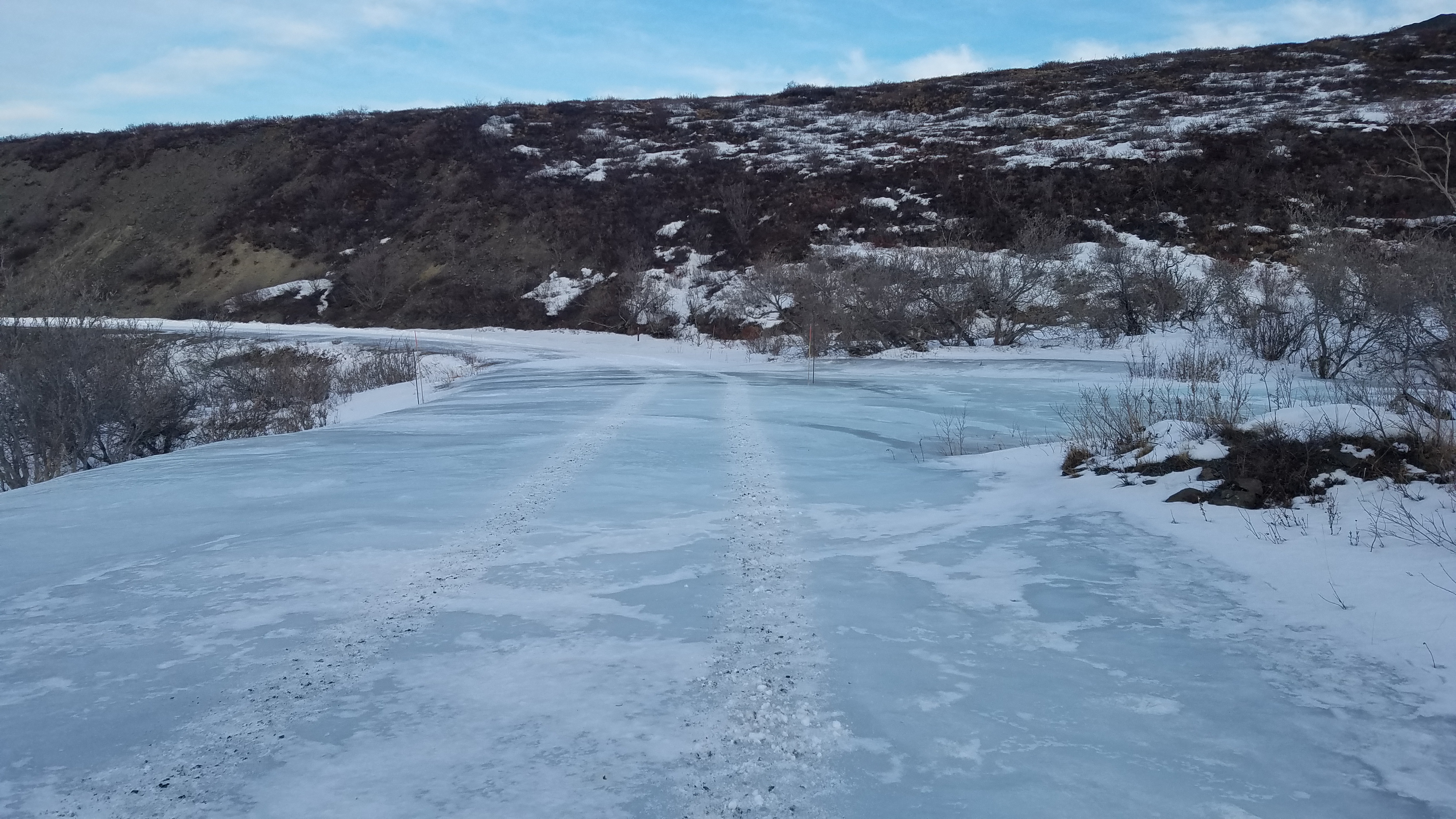 Above: Ice around Mile 42. Snow cover is low this year, though the road has many icy areas that require ripping. NPS Photo

The crews have worked their way out to the Pretty Rocks slump, where we will hold up for the park geologist to go in and document the slump's movement over the winter. It appears to have moved more than what has previously been recorded. 

As always should you find yourself out in the park please watch for equipment and vehicles
working on the road. 

Thanks again for your cooperation!