Welcome back!
After a long Alaskan winter, the climbing fun has finally started!  Everyone at the Walter Harper Talkeetna Ranger Station is excited and ready to take on the daily challenges of the 2017 Denali climbing season. The mountaineering rangers have been working hard since mid-March -- planning, prepping, packing, training. Yesterday, the rangers finished their intensive pre-season training circuit, including Rigging for Rescue, avalanche, EMT re-certification, and helicopter short-haul training. Now they are itching to back into the mountains for the patrol season.  Next week, several of the rangers will fly into the Alaska Range for backcountry patrols. Our first upper mountain Denali patrol flies into the Range on May 1, and will be led by Rangers Mik Shain and Frank Preston.  
As in years past, we will be posting daily field reports from mountaineering rangers
(in bold below)
and front desk and support staff throughout this season, so let's introduce the 2017 faces you'll see on the mountain and around Talkeetna.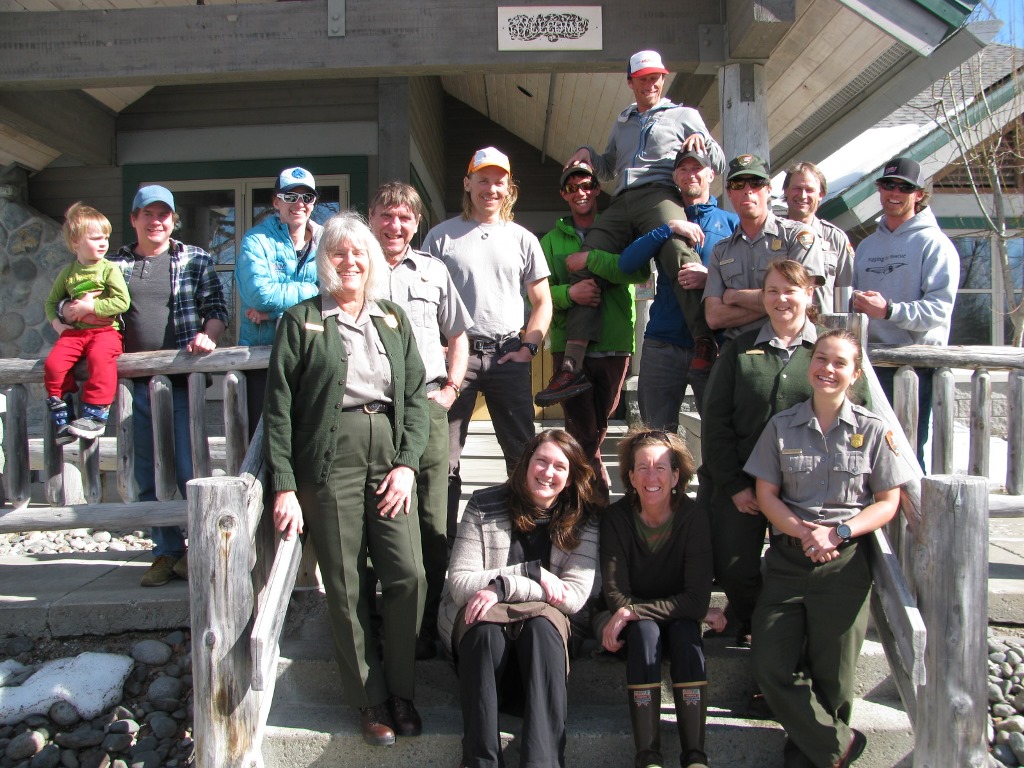 Front (l-to-r):  Pam Robinson, Maureen Gualtieri, Laura Wright, Debbie Reiswig, Becca Stenerson. Back: Bowie, Geoff Pfeiffer, Melis Coady, Roger Robinson, Mark Westman, Dan Corn, Mik Shain, Dave Weber, Tucker Chenoweth, Joe Reichert, Frank Preston. Missing from photo: Joseph McBrayer, Chris Erickson, Mike Connolly, Jay Katzen, Cary Birdsall. 

2017 Birthday Pack-Out Initiative

In other news, Denali National Park turned 100 years old in February of this year. Mountaineering rangers will celebrate this centennial milestone with the voluntary 2017 Birthday Pack-Out Initiative. Inspired by longtime Denali mountaineering ranger Roger Robinson, the Pack-Out program encourages climbers on the West Buttress and the West Rib to remove 100% of their human waste.  For more information, jump to our Clean Climbing page. We intend to highlight successes in our Field Reports throughout the season.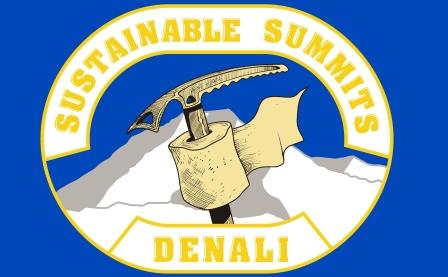 Climbers who participate in the Pack-Out will take home this commemorative flag.