Vehicle-Free Days on East Rim Drive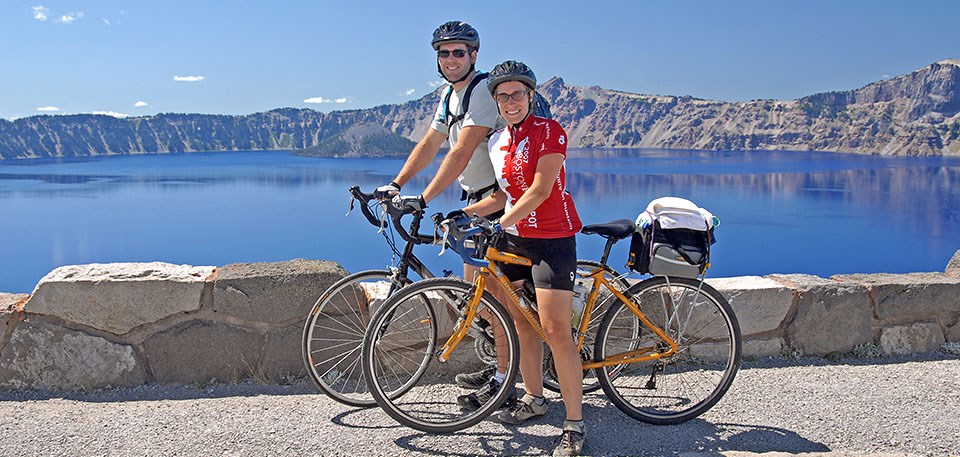 In 2021, the East Rim Drive will be closed to motor vehicles on the following dates:

Saturday, September 11
Saturday, September 18

The closures will be in effect from 10 pm Friday to 6 pm Saturday.

The purpose of the closure is to give bicyclists and pedestrians an opportunity to enjoy 24 miles (39 km) of scenic roadway without vehicle noise and traffic.

For more information, visit the official website of the "Ride the Rim" event.

Please be aware that the East Rim Drive is not flat. It has steep grades and is considered a strenuous ride for bicyclists. The park does not rent bicycles, so participants will need to bring their own.

People not wishing to bike may want to find alternate days to visit the park. Many viewpoints and hiking trails will not be accessible to motorists, and the West Rim Drive will likely be congested with automobiles (and bicyclists who are riding the full loop around the lake).
Last updated: May 22, 2021