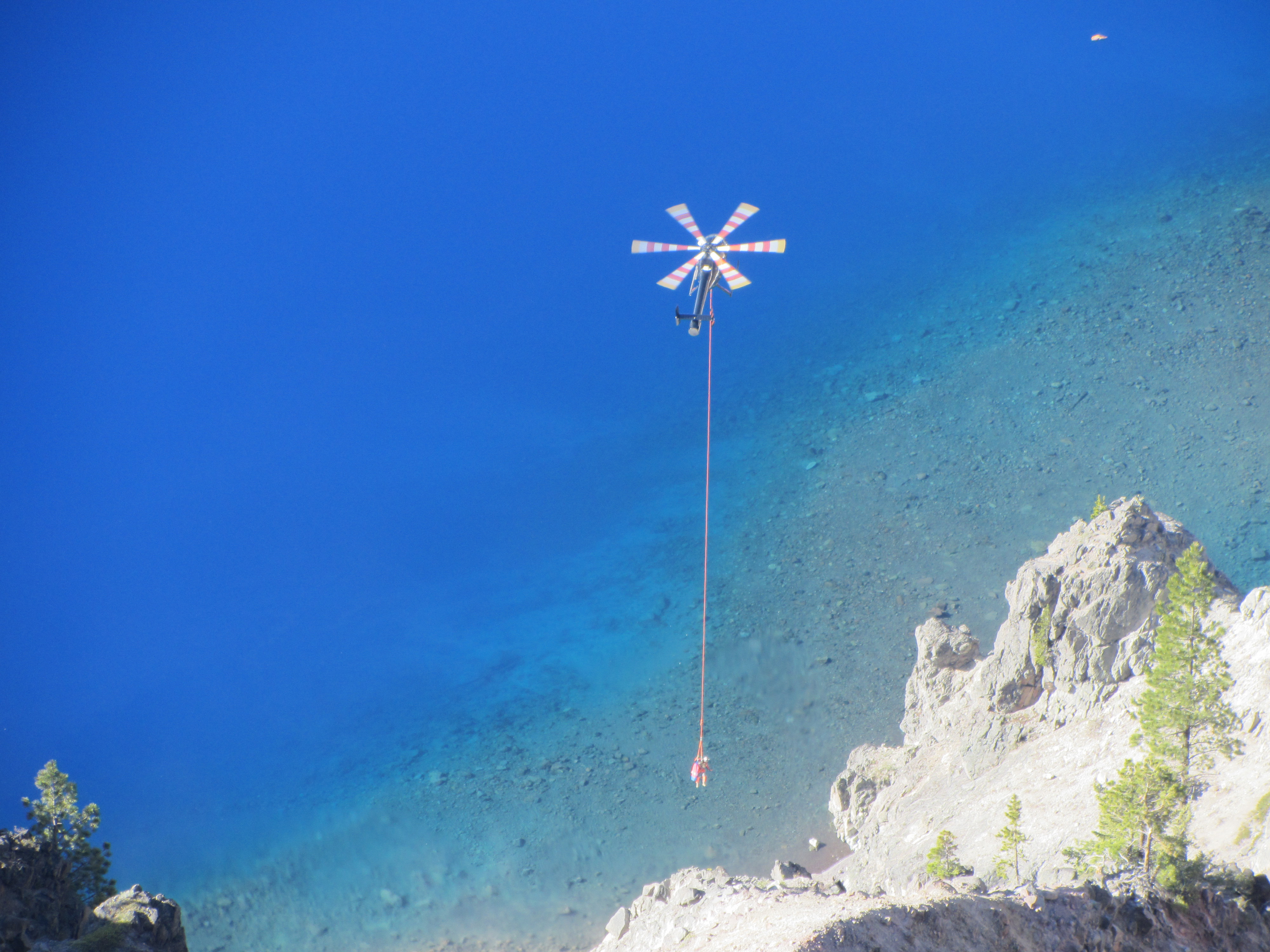 News Release Date:
May 30, 2016
Contact: Marsha McCabe, 541-594-3091
At approximately 2:30 PM on Sunday, May 29, 2016, two individuals illegally entered the Crater Lake caldera near North Junction.  At 7:30 PM, they were reported missing and the effort to locate them began.  The park contacted Airlink in Bend, Oregon, who flew to the park and were able to locate the hikers along the shoreline at approximately 9:30 PM.  Both were alert and responsive.  Due to the darkness and hazardous terrain, rescue operations were suspended until daylight.  Park staff mobilized again at 5:00 AM Monday morning.  The Jackson County Search and Rescue helicopter arrived at the park at 8:05 AM and began a short haul operation to retrieve the stranded hikers.  One hiker sustained major injuries when tumbling the last 250 feet of the over 1000 foot descent.  The other hiker was suffering from minor hypothermia.  Airlink medical helicopter returned to transport the most seriously injured hiker.
Hiking in the caldera is strictly prohibited year round.  The rim of Crater Lake is especially dangerous this time of year due to the large snowfields present in many locations.   Snow cornices are a regular occurrence in the park this time of year and can collapse without warning.  Snow cornices are formed when snow is blown over sharp terrain like the rim of Crater Lake.  The snow forms an overhang with no solid ground beneath it for support.  Please use extreme caution and stay away from the edge of the rim at all times.