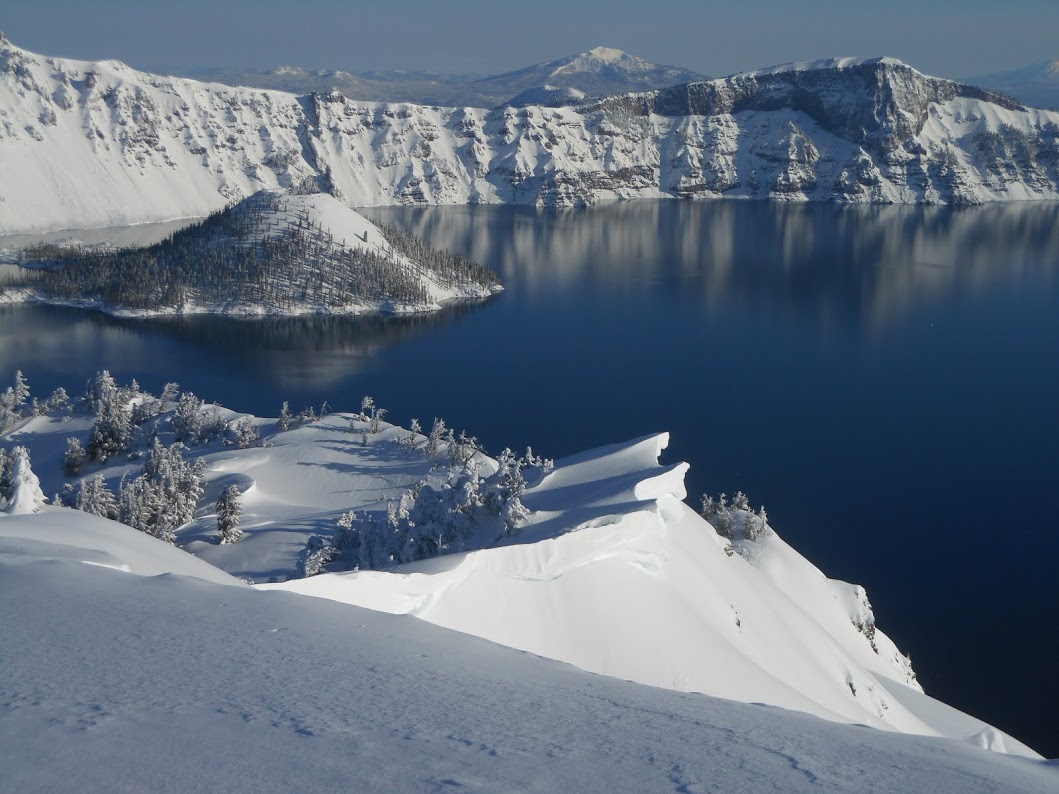 News Release Date:
May 7, 2014
Contact: Marsha McCabe, (541)594-3091
CRATER LAKE, OREGON – Rangers at Crater Lake National Park are searching for a missing snowshoe hiker last seen on Monday, April 28. The park received a report of a missing visitor on Wednesday morning April 30. The report indicated that the visitor had arrived at the park two days earlier, rented snowshoes from the park concessioner, and set off to hike and take photos.  
Park rangers immediately began a search of the Rim Village area and located the missing hiker's vehicle. Rangers contacted others who rented snowshoes during the time period between Monday and Wednesday. Following a lead, search teams responded to an area near the crater rim, and observed snowshoe tracks leading from the trail onto a snow cornice that had collapsed. Extensive search efforts in that area by ground and air have not located the individual. The search has been scaled back, but is ongoing as weather and snow conditions permit.  Investigation of the lakeshore by boat will occur once access is possible. 
Snow cornices pose a serious hazard. Cornices are formed when snow is blown over sharp terrain like the rim of Crater Lake. The snow forms an overhang with no solid ground beneath it for support. Snow cornices are a regular occurrence in the park this time of year and can collapse without warning. Visitors should use extreme caution and stay away from the edge of the rim at all times.