Bybee Fire Burning in Crater Lake National Park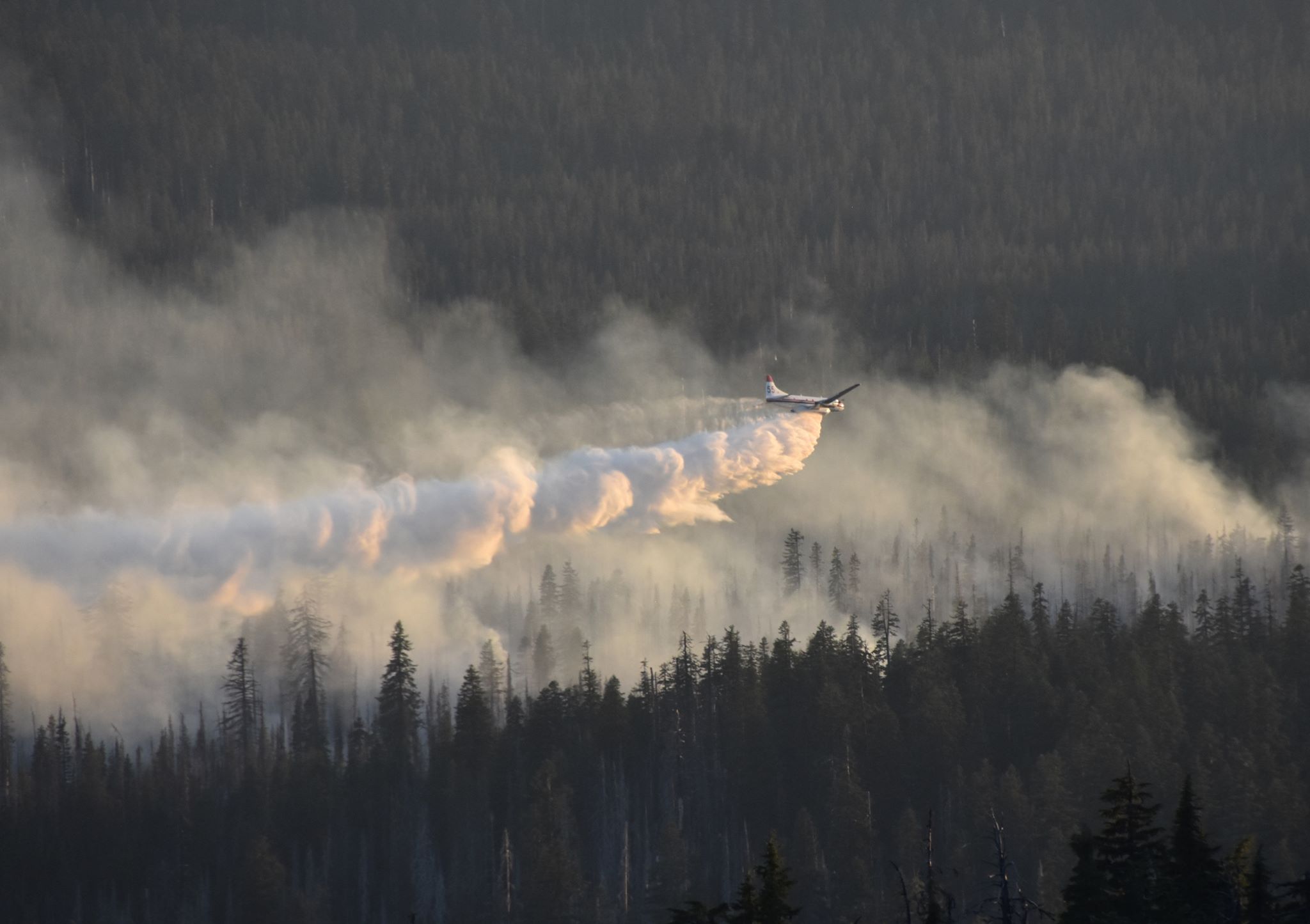 News Release Date:
July 29, 2016
Contact: Tamara Schmidt, 541-947-6243
Contact: Larisa Bogardus, 541-947-6237
Contact: Jennifer Evans, 541-594-3002
LAKEVIEW, Ore. –The Bybee Fire is currently burning on the west side of Crater Lake National Park along the Pacific Crest Trail.
The fire was discovered yesterday afternoon and by 10 p.m. was estimated to be nearly 50 acres with no containment. It is located near the junction of the Lightning Springs Trail and the Pacific Crest Trail.
The Pacific Crest Trail is closed in the area for public safety. However, Crater Lake National Park is still open to visitors and the Britt Orchestra and Ensemble performances are continuing as scheduled today and tomorrow.
While the terrain in the area is generally flat, the fire is burning in dead and down timber with numerous spot fires and single tree torching reported.
The cause of the fire is currently under investigation.
A Type 3 team will assume command of the fire at noon today.
Resources working on the fire yesterday included three Type 2 helicopters, eight rappellers, smokejumpers, two 20-person Type 2 crews, a 10-person squad and two Single Engine Air Tankers (SEATs). These resources will continue fighting the fire today. Two heavy air tankers based out of Medford were part of initial attack efforts.
The weather forecast for the fire area today is sunny with a high around 83 and light winds.
Fire information will be available through the South Central Oregon Fire Management Partnership at www.scofmp.org, on Twitter @scofmpfireinfo or on Facebook at https://facebook.com/scofmpfireinfo. For more information on Crater Lake National Park, please visit www.nps.gov/crla/. 
Last updated: July 29, 2016