For Kids
Junior Ranger Program
The Junior Ranger program is an activity-based program conducted in national parks across the country. Visitors can join the National Park Service "family" as Junior Rangers. There are two ways to become a Junior Ranger at Crater Lake.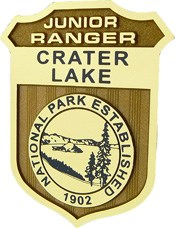 Junior Ranger Badge
Kids ages 6-12 can earn a Junior Ranger badge by completing at least 7 pages of the park's Junior Ranger activity book [2.9 MB PDF]. The books are available free of charge at either visitor center, year-round. Or you can download and print one from home to get a jump-start.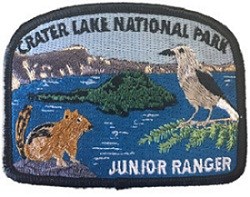 Junior Ranger Patch
In the summer, kids ages 6-12 can earn a Junior Ranger patch by participating in a fun, ranger-led activity. Activities last about 20 minutes and take place several times each day behind the Rim Village Visitor Center. Most years, activities are offered from late June to early September. Patches are not available the rest of the year.
Every Kid Outdoors
The Every Kid Outdoors initiative is aimed at providing an opportunity for each fourth grade student across the country to experience federal lands and water in person. Students log on to Every Kid Outdoors to complete an on-line activity and earn a voucher that can be exchanged for a plastic pass at park entrance stations. The Every Kid Outdoors Pass gives students free access to public lands during their fourth-grade school year and up through August 31.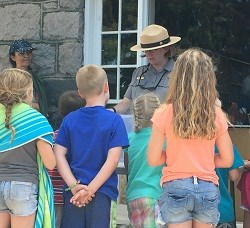 Links for Kids


Last updated: January 24, 2020