Jobs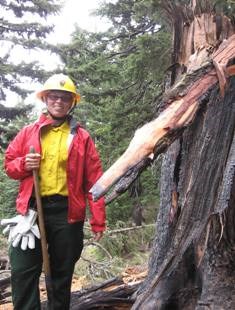 Working at Crater Lake


The National Park Service hires both paid and unpaid employees. Some paid poistions are seasonal in nature, other are year-round. All paid positions are advertised on the federal employment website,
www.usajobs.gov
. You can search the site by state, locale, agency or job type. Summer positions at Crater Lake are usually advertised in January, February or March. Each year, we hire seasonal rangers for a variety of positions. These include fee collection, interpretation, trail crew, maintenance, wildland fire, lake research, and wildlife crews.
In addition to paid positions, each year Crater Lake National Park hires several interns (volunteers). We provide a small stipend, plus free housing. These internship opportunities are advertised on the website
www.volunteer.gov
. To find positions at Crater Lake, enter "97604" in the key word search box. You can also click on the state of Oregon on the US map and scroll down through the listings.
By law, the National Park Service is allowed to hire only US citizens for its paid positions. Applicants from other countries, however, are able to volunteer or to work for the park's concessionaire, Xanterra Parks & Resorts.
Last updated: February 28, 2015