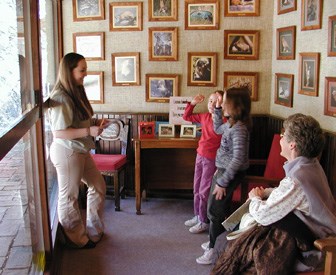 Junior Ranger Program
-
Find out more about the adventure and honor of becoming a Junior Ranger.
Dress up like Coronado!

Try on clothing and armor as if you were on Coronado's Expedition.
Explore Coronado Cave! Bring your flashlights and go for an adventure.
Take a hike! Have a picnic! Watch for birds and animals!