Hiking Safety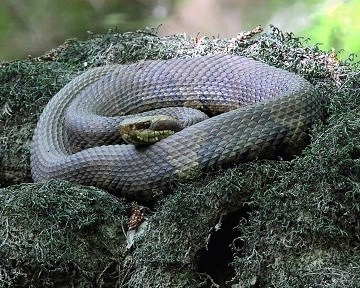 While hiking in the backcountry of Congaree National Park, your safety is in your hands! Adequate preparation, constant attention and good judgement will help make your hike a safe and enjoyable experience. When hiking, know your own limits and do not push yourself. Always carry the right equipment and know how to use it. Below are a few things you should know before hiking at Congaree:
Always let somebody know your planned route and schedule before heading out on the trail.
Check the weather forecast and current conditions at the park before your begin your trip.
Travel with a friend! Hiking with a partner increases your chances of survival in an emergency situation.
Always carry a map and a compass, and know how to use them!
Do not leave marked trails. Numerous old roads exist in the park. These are not marked, and it is very easy to get turned around if you wander onto one.
Don't be left out in the dark. Carry a flashlight, even if you are only planning for a day hike.
Carry plenty of water. Each person should carry should carry a minimum of 1 liter of water, though 2 liters is recommended.
Proper clothing is essential. Dress in layers that can be easily removed depending on conditions, and carry a rain jacket, even if the forecast is calling for sun.
Visit our keyboard shortcuts docs for details
Duration:

2 minutes, 21 seconds
Most hikers get into trouble on the trail because of improper preparation. Remember: A little planning goes a long way towards making sure your hiking trip is a safe and pleasant one.
Treat All Water
It is not recommended to drink from any water sources along park trails, including Cedar Creek. Drinking untreated water could lead to severe illness and other health problems. If there is no other alternative, water can be treated by one of the following methods:
Boil it for at least one minute
Pass it through a filter that can remove particles as small as one micron
Use dissolvable iodine tablets. Ensure that the water has been filtered or any particles have settled, and use the recommended number of tabs per quart.
Please be aware that water in the park contains high amounts of tannin, a natural substance that comes from decaying leaves and wood. Tannin makes the water extremely bitter, and it cannot be filtered out. It is recommended that all hikers carry their own water.
Hypothermia Can Strike Anytime...Even During the Summer!
Hypothermia is a condition that sets in when the body's core temperature drops below what is necessary for it to properly function, which is 95º Fahrenheit (35º Celsius), and can lead to impaired judgment and physical collapse. Hypothermia is normally thought of as a condition that occurs only during the winter, but it can happen in any season, including the summer. This dangerous condition is easily preventable. Before beginning your hike, check the forecast to see what weather you might see during your hike. Bring rain gear to prevent from getting wet and wear clothing that dries quickly. Avoid wearing cotton clothing, and instead wear wicking fabrics that helps keep moisture away from your body. Remember that prevention begins with proper preparation.
Heat and Hydration
Summer temperatures at Congaree generally reach the low to mid 90s. With the added factor of humidity, outside temperatures can feel like they are over 100. To avoid heat related illnesses such as heat exhaustion or heat stroke, wear light, breathable fabrics and carry plenty of water to avoid dehydration. It is recommended that during the summer months, visitors should carry at least 2 liters of water per person, per day.
Snakes
Snakes are a common sight along park trails, especially during the summer months. Three snakes; the Water Moccasin (or Cottonmouth), Copperhead, and Canebrake Rattlesnake, are venomous. While potentially dangerous, these snakes generally try to avoid contact with humans, and will only strike if provoked. To avoid an unpleasant encounter with one of these park residents, the best thing to do is be aware and if you see a snake, respect its space and leave it alone. Be cautious while walking through tall grass or over downed logs, as these are ideal places for snakes to find shelter. If you see one on a trail, look for a way around the snake without disturbing it. If you are respectful of them, you will have no problems.
Insects
Mosquitoes and other biting insects such as ticks, chiggers and deer flies, are very active during the summer at Congaree. You can avoid becoming a meal for these particularly annoying park residents by wearing proper clothing and wearing good insect repellent.
Last updated: June 24, 2020