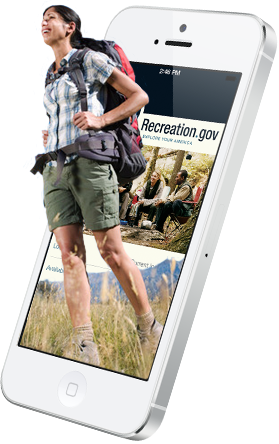 Camping at Congaree National Park
Camping at Congaree National Park is a great way to get out and enjoy nature. The park offers both front and backcountry camping opportunities. Before coming out to camp, visitors should know the following information:
All visitors planning to camp at Longleaf or Bluff Campgrounds are required to make reservations via Recreation.gov or by calling 1-877-444-6777.

The following nominal fees will be charged for camping:
Longleaf Campground: $10 per night for a regular tent site; $20 per night for a group site
Bluff Campground: $5 per night for a regular tent site
(Senior and Access Pass holders receive a 50% discount on the above fees)
Backcountry Camping: FREE


Those who intend to camp in the backcountry must obtain a Backcountry Camping Permit at the Harry Hampton Visitor Center during normal operating hours (9:00am-5:00pm daily). A valid state-issued ID is required to register. These permits may not be issued in advance, and must be obtained on the day of your arrival at the park. (More information is provided below)

Those who are planning to canoe or kayak down the Congaree River from the city of Columbia and intend to camp within the park may obtain a permit over the phone by calling

803-776-4396 during normal operating hours. These permits may be obtained up to 30 days prior to your trip.

Camping at Congaree is tent only. RV and/or car camping is not permitted within the park.



A person may camp no more than 14 consecutive days, or for more than 28 days in a six month period

Fires are permitted in the fire rings of the Longleaf and Bluff Campgrounds only. Dead wood can be collected from the surrounding area. At no time should live trees be cut for use as firewood.

Firewood may not be brought into the park unless it has been either a) purchased from a local supplier and has proof of purchase along with the packaging material, or b) certified by the USDA as pest free and the user has the packaging material.
Park Campgrounds
Congaree has two designated camgrounds:
Longleaf Campground - Located adjacent to the park entrance road, this campground has 10 individual and 4 group camping sites. Individual sites can have a maximum of 8 individuals and 3 tents. Group sites must have a minimum of 9 individuals and no more than 24, with a maximum of 10 tents per site. Each site has a fire ring and a picnic table. Two vault toilets are located at the front of the campground. This campground does not have running water. Water is available 24 hours a day at the Harry Hampton Visitor Center.
Bluff Campground - This campground is located on the Bluff Trail approximately one mile from the Longleaf Campground. There is no vehicle access to this campground; all visitors who wish to use this site must carry their equipment to the site. This campground has 6 individual campsites that have hold a maximum of 8 individuals and 3 tents. Each site has a fire ring and picnic table. There are no restroom facilities at this site, nor any running water at this campground.
Backcountry Camping Information
Camping in the backcountry is a great way to experience the wilderness at Congaree. The park's backcountry can be reached either by foot or by canoe or kayak. But before you head out on your backcountry wilderness adventure, here are a few things that you should know before beginning:
All land on the left bank of Cedar Creek between Bannister Bridge Canoe Access and Cedar Creek Canoe Access that is within the park boundary is designated as frontcountry. Camping in the frontcountry is limited to the Longleaf and Bluff Campgrounds only. All other sections of the park are designated as backcountry.
Camping in the backcountry requires a free permit, which can be obtained at the Harry Hampton Visitor Center between 9:00 AM and 5:00 PM. Please remember to retain your copy of the permit after filling it out, and keep it with you at all times during your stay.
There are no designated campsites in the backcountry. Campers may select any suitable place, as long as they remain 100 feet away from Cedar Creek, Tom's Creek, Bates Old River, and Wise Lake. It is advisable to check the river forecast prior to your visit to ensure that a rise in water levels is not forecast.
Selected campsites are limited to 6 campers and 3 structures per site and must be no closer than 300 feet from the next closest site. Hammocks are not considered as structures, but the 6 person limit per site remains.
Open fires are not permitted in the backcountry. Campers are permitted the use of a backpacking stove for cooking.
Please follow the principles of Leave No Trace and make sure to pack all trash, equipment, and personal belongings out with you at the end of your stay.
For more questions about camping at Congaree, please consult the
Superintendent's Compendium
(requires Adobe Reader) or call the Visitor Center during operational hours at (803) 776-4396.