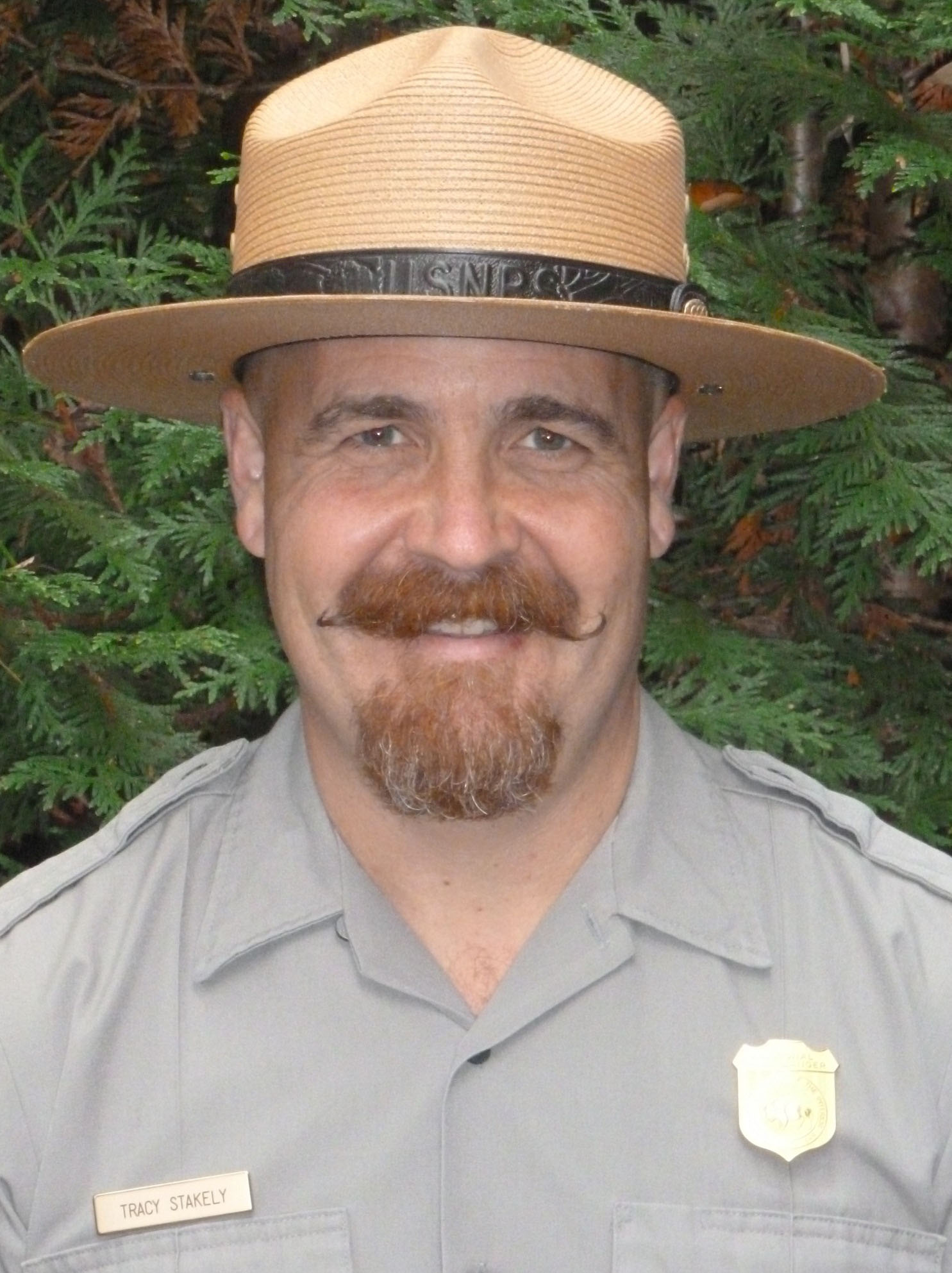 News Release Date:
December 12, 2012
Contact: William Reynolds, 404-507-5612
Acting Southeast Regional Director Gordon Wissinger announced that Tracy Stakely has been selected as the next superintendent of Congaree National Park.Stakely has served as branch chief for the cultural landscapes program in the Southeast Regional Office since 2003.He will assume his new duties on January 14.
"Tracy will make a great superintendent for Congaree National Park," Wissinger said."He brings a wealth of knowledge and skills to the park, especially in the area of resource management.He also has great people skills and will do a great job working with the local community and park partners."
Stakely spent the past 14 years working in National Park Service (NPS) cultural resource management.Under his guidance, regional cultural landscapes program staff made significant progress in identifying landscape resources and providing park managers with technical assistance and guidance to aid in cultural and natural resource management and preservation.
Additionally, Stakely has served on several servicewide workgroups and teams, including the cultural resource assessment team after the 2010 Gulf of Mexico oil spill, the national workgroup to revise NPS national cemetery operations, and the committee to update the nationwide agreement for compliance with Section 106 of the National Historic Preservation Act.
Prior to coming to the Southeast Region, Stakely was a landscape architect at the Olmsted Center for Landscape Preservation, a NPS technical service center based in Boston, Mass.He served there as a primary researcher and author of cultural landscape reports and related planning documents.He also developed treatment plans and provided technical assistance on cultural landscape management to park staffs.
He has extensive experience working with parks, partners, national and regional staff, and contractors, and has served as acting superintendent at Kennesaw Mountain National Battlefield Park and as acting chief of science and resource management at Mammoth Cave National Park.
Stakely has a master's degree in landscape architecture from Louisiana State University.He recently completed a graduate certificate in Leadership for Public Lands and Cultural Heritage through the Academic Consortium, a learning and development program cosponsored by the NPS, the Eppley Institute for Park Management, and six partner universities.
Stakely and his wife Cheri are from Chattanooga, Tenn., and have been married for 21 years.They have two children, Bryson, a 10-year-old fourth grader, and Bella, an 8-year-old first grader.
"I am honored to be joining the fantastic team at Congaree National Park," Stakely said."It is a great opportunity to work at a park that has such a wealth of resources and rich history of strong community support.My family and I are excited about our move to the Columbia area.I look forward to exploring and learning more about the area's natural environment and cultural history and working cooperatively with park staff, partners, and supporters to preserve and protect such a special place."