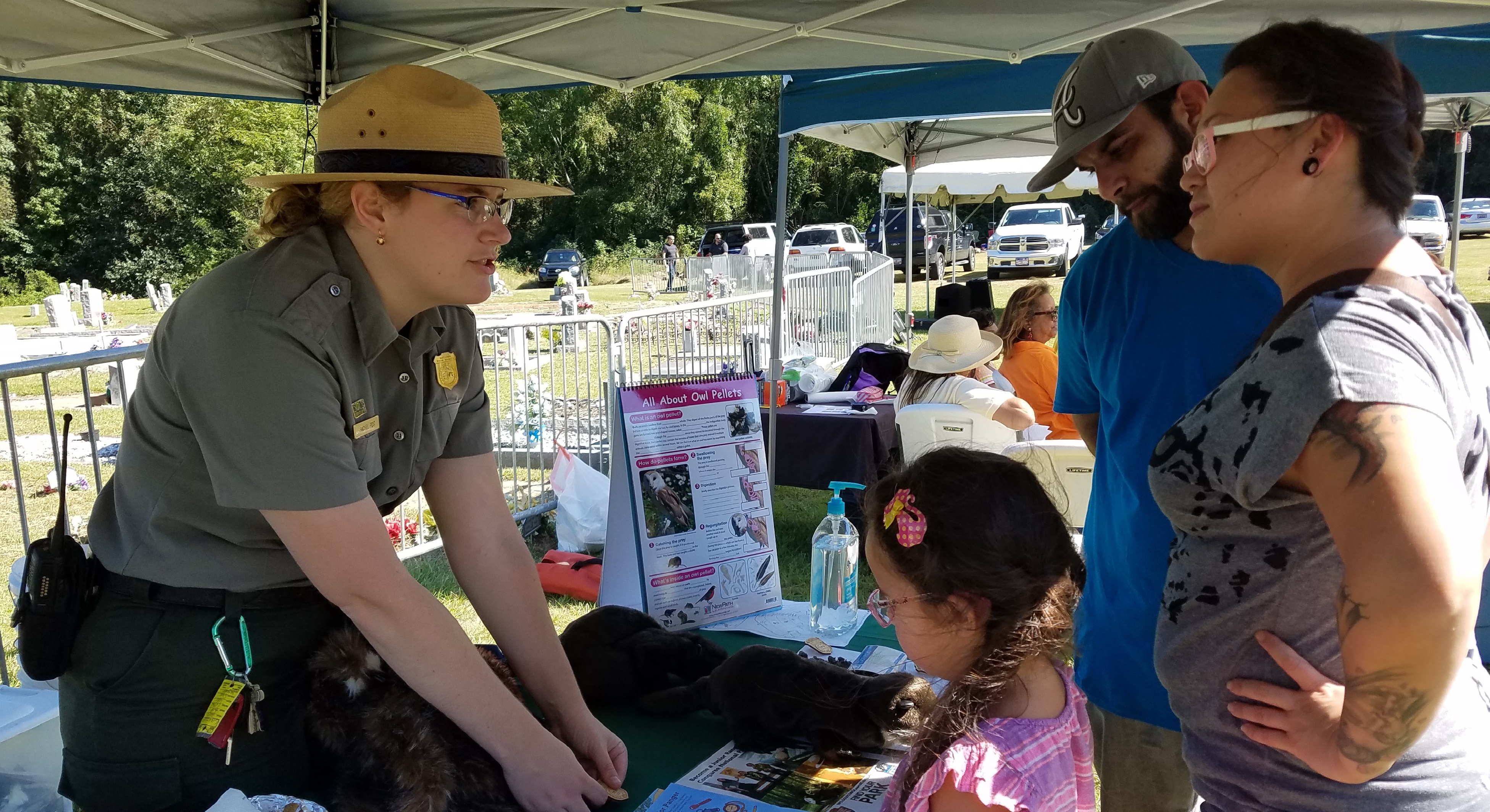 News Release Date:
March 13, 2017
Contact: Scott Teodorski, (803)647-3969
HOPKINS, SOUTH CAROLINA – Congaree National Park experienced a banner year in 2016, hosting a wide range of activities and programs and record setting visitation. The park exceeded past numbers with 143,843 visitors, a 39.2% increase over 2015. Visitors participated in a variety of activities while in the park and numerous special events including a Bioblitz, National Park Service Centennial programs, and the 40th Anniversary of the park. Special programs connected area youth to the park as part of the nationwide Every Kid in a Park initiative. 
"2016 was definitely a phenomenal year," said Superintendent Tracy Stakely, "Visitors joined us as we celebrated the Centennial of the National Park Service and the 40th anniversary of Congaree. We also worked closely with community friends and partners to really showcase Congaree National Park through a variety of programs and offerings. The increase in visitation here and at National Park Service sites throughout the country is a testament to the value that these special places hold for the public."
Congaree National Park was established as a National Monument in 1976 and designated a national park in 2003. Annual park visitation has steadily increased throughout the years with 2016 setting a record. Park staff continue to focus on providing programming and facilities geared toward accommodating the needs of the increasing numbers of park visitors while providing for protection of the natural and cultural resources found in the park.
For more information about visitation, please go to the National Park Service Visitor Use Statistics web page at https://irma.nps.gov/Stats.