Monument Canyon Trail Project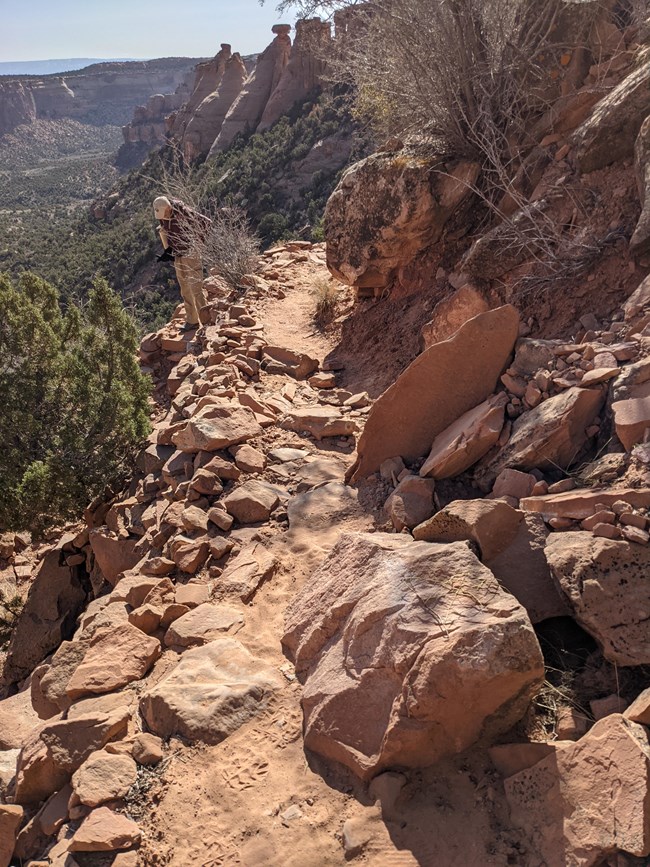 This trail improvement project began on May 3, 2021 and will last for three years. A 0.4 mile section of upper Monument Canyon trail is in need of some work. This section of the trail has switchbacks and goes through some steep terrain. Over the years, erosion and washouts have caused this section of the trail to deteriorate.
Retaining walls, waterbars, and steps will be repaired or constructed to stabilize the trail, using wood and stone.
Work will last for approximately three months each year, in 2021, 22, and 23. Trail closures are needed for the safety of workers and hikers, due to the steep terrain. Closures will be from Monday through Friday. Weekend closures will likely not be needed, and will be avoided if possible. If we do need to close the trail for a weekend, we will announce it on the website and Facebook. Hikers can also call the visitor center at 970-858-2800 for current trail updates.
Work has concluded for 2022. 2023 work dates will be announced next year.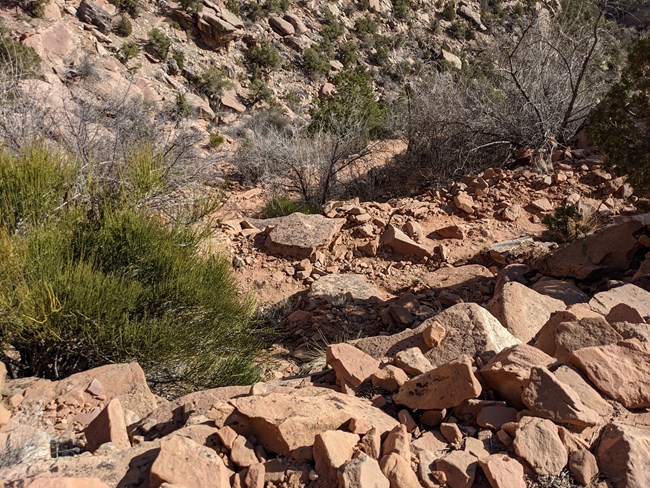 Thank you for your patience as we work to improve this hiking trail!
Last updated: October 27, 2022