News Release
Rim Rock Drive Closure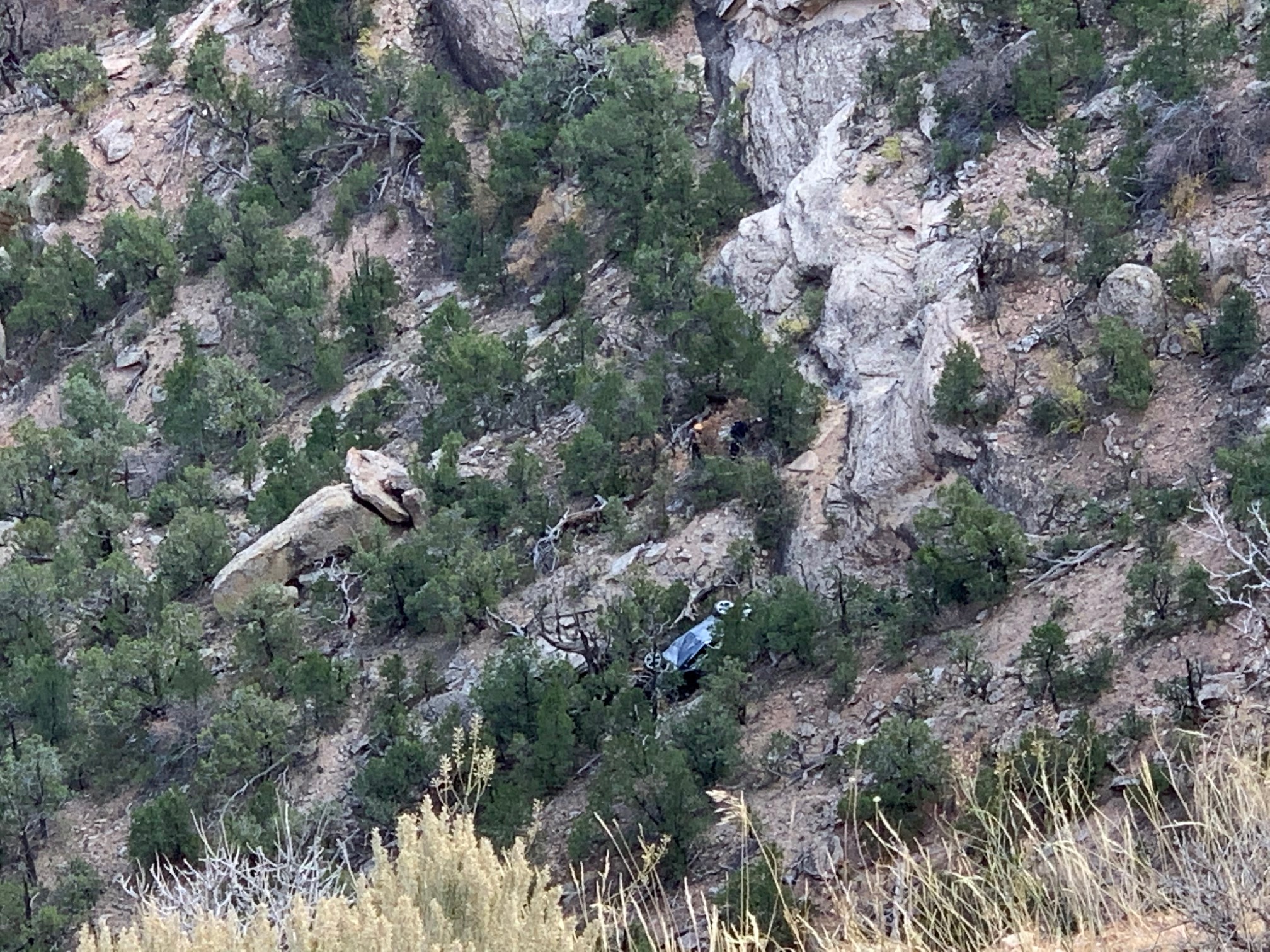 News Release Date:
December 10, 2019
Contact: Arlene Jackson, 970-858-3617
Fruita, CO – A portion of Rim Rock Drive will be closed on December 11, 2019 from approximately 5:00 a.m. to 6:00 p.m. to facilitate the safe removal of a vehicle that went off the road on October 18, 2019. The park has contracted with Girardi's Towing Inc. to hoist the vehicle back to the road. The use of a crane was chosen to minimize damage to the rock face.
As the crane and supporting vehicles are moved into place from 5:00 a.m. to 6:30 a.m., portions of Rim Rock Drive, Little Park Road, DS Road and 16 ½ Road may be temporarily impacted. During the operation to remove the vehicle from the canyon, Rim Rock Drive will be closed from DS Road to 16 ½ Road. This is expected to take most of the day. In addition, Upper Ute Canyon trailhead and Red Canyon will be closed to hikers.
David Russell lost his life when his vehicle left the road. Preliminary investigation, along with the autopsy conducted by the Mesa County Coroner's, indicated the cause of the accident was impaired driving due to alcohol intoxication. 
Winter hours are now in effect at Colorado National Monument. The visitor center is open from 9:00 a.m. to 4:30 p.m. daily. For additional information please visit www.nps.gov/colm or call 970-858-3617, ext. 360.
-www.nps.gov-
 
About the National Park Service: More than 20,000 National Park Service employees care for America's 419 national parks and work with communities across the nation to help preserve local history and create close-to-home recreational opportunities. Visit us at www.nps.gov, on Facebook www.facebook.com/nationalparkservice, Twitter www.twitter.com/natlparkservice, and YouTube www.youtube.com/nationalparkservice.
Last updated: December 10, 2019