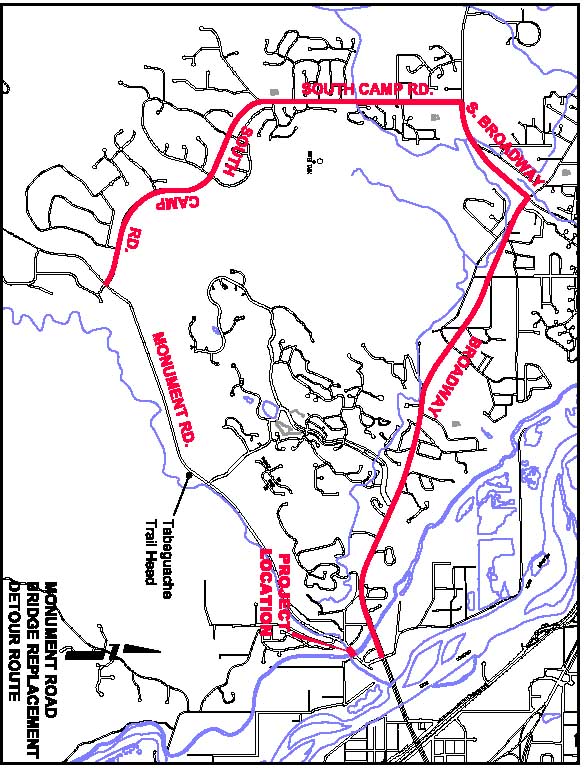 News Release Date:
January 3, 2009
Special Announcement
Construction to replace the bridge on Monument Road where it crosses the Redlands Water Power Canal will start January 5 and last through April 30.
The work on the bridge is a safety improvement. The Monument Road bridge has been identified by the State as functionally obsolete. The new bridge will be much wider and will also be straightened out to eliminate the 'dog leg.' It will more safely accommodate pedestrians and bicyclists in addition to cars and trucks.
The construction detour will be via Broadway (Highway 340), South Broadway, and South Camp Road. Monument Road will only be closed at the location of the bridge construction, which effectively eliminates through traffic on the road. There will still be access to the east entrance to Colorado National Monument. Access to Glade Park via Little Park Road will also remain open during this construction.  Please refer to the attached map for alternate route.