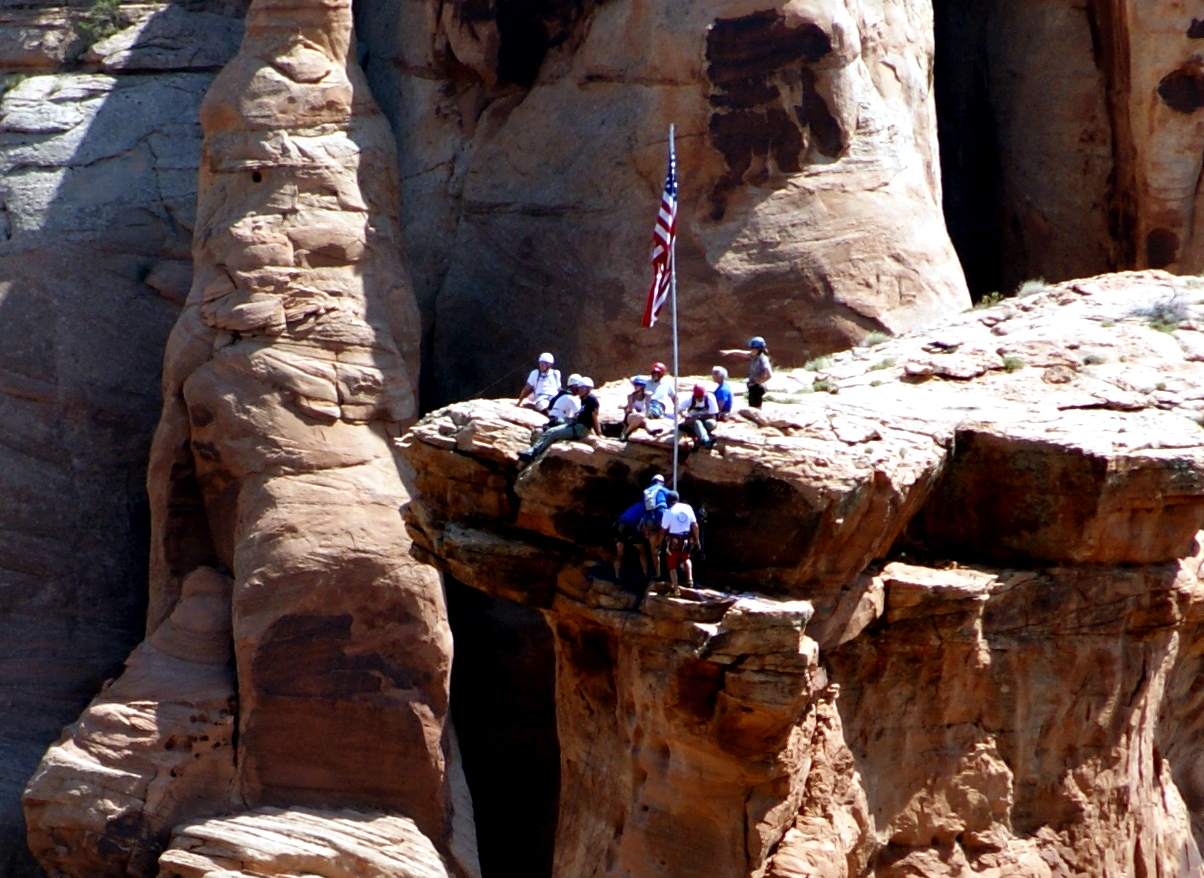 News Release Date:
June 27, 2012
July 4th Celebration at Colorado National Monument
Colorado National Monument will commemorate Independence Day by raising the American flag on the top of Independence Monument, the tallest free-standing rock formation in the park. This tradition was started 101 years ago by the legendary John Otto. Mesa County's Technical Search and Rescue Team continues this tradition of climbing Independence Monument to raise the flag every Fourth of July. After the last climber reaches the top, the climbing team will gather to raise the flag. The flag is expected to be raised between 10:00 a.m. and 11:00 a.m. The best viewing locations for watching the flag raising ceremony will take place at Independence Monument View Overlook and Otto's Trail.
Join a Ranger at Independence Monument View  8:30am -11am
A ranger will be at Independence View overlook presenting programs on the climbing history of the Monument and early pioneer John Otto. Witness the historic raising of the American Flag sometime between 10-11am and listen to patriotic songs provided by the "Independence Brass Band".
"The Legendary John Otto" Ranger-led hike   9:30am - 10:30am
Take a stroll with a ranger along Otto's Trail and explore the unique history of the legendary "booster", John Otto. Meet at Otto's Trailhead, located 1 mile east of the visitor center. Be prepared for a 1 mile roundtrip hike. Bring water and sunscreen.
For more information about the celebration, visit the park website at www.nps.gov/colm/ or call 970/858-3617, ext. 360.