Eckert returns to Colorado National Monument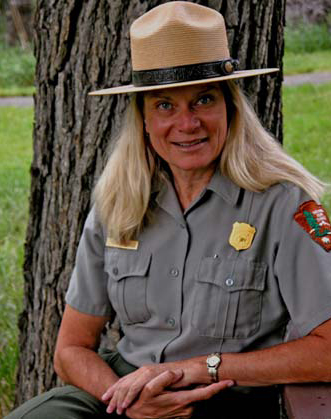 News Release Date:
January 18, 2012
 DENVER - Lisa E. Eckert, a 30-year veteran of the National Park Service (NPS), has been named superintendent at Colorado National Monument in western Colorado. Eckert will assume her new duties in mid-February.
"I am very pleased that Lisa has accepted this critical position, said Intermountain Regional Director John Wessels, who announced Eckert's appointment. "Lisa brings exceptional skills to this position and her knowledge about partnership-building will continue to serve the park and the Grand Valley community."
Eckert is no stranger to Colorado National Monument, having served there as a park ranger in the mid 1980s. She currently serves as superintendent at the NPS Horace M. Albright Training Center, located at the south rim of the Grand Canyon in Arizona. Prior to that assignment, she served as the superintendent at Knife River Indian Villages National Historic Site in North Dakota, Devils Tower National Monument in Wyoming, and the urban environment at Gateway National Recreation Area's Jamaica Bay Unit in New Your City. She also served as acting superintendent at Organ Pipe Cactus National Monument in Arizona.
Eckert began her NPS career in 1979 at Yellowstone National Park in Wyoming. Other assignments include Shenandoah National Park and George Washington Memorial Parkway in Virginia, and Denali National Park and Preserve in Alaska as the chief of interpretation. She was a member of the Department of Interior's International Technical Assistance Program, teaching interpretive skills to Croatian war refugees.
"It is with great pleasure and honor that I return to Colorado National Monument as its next superintendent. I first came to the Monument in 1984 as a seasonal ranger and returned again in 1989 as a permanent ranger. My daily commitment and joy in each of those positions was protecting and immersing myself in the unique resources and spending time with Grand Valley school children. I feel like I am coming home to the familiarity of red rock canyons and intend to renew former as well as create new partnerships."
Eckert is a native of the Midwest, born and raised in Madison, Wisconsin. Her bachelor's degree, Biological Aspects of Conservation, is from the University of Wisconsin-Madison.
Last updated: February 24, 2015