Dog Dragged and Killed in the Monument early Wednesday Morning
Date:
December 30, 2009
Dog Dragged and Killed in the Monument early Wednesday Morning
Colorado National Monument Superintendent Joan Anzelmo is saddened to report that a person (or persons) drove into the monument on the West Hill in the early morning hours of Wednesday, December, 30 and dragged a dog at the side of their vehicle for approximately 2 miles. The dog was dumped near the first tunnel on the west hill and found dead with a rope around its neck by a monument employee at approximately 4:30 a.m.
The dog is an adult male German shepherd that appears to have been in otherwise relatively good condition with a thick coat of fur prior to suffering this incredibly cruel fate. The dog was found with a blue and silver synthetic rope around its neck. The tracks left in the snow tell the story of the crime, with the dog initially walking, then running, and then being dragged presumably to the point of its death and then dumped.
The employees of Colorado National Monument are sickened by this heinous act and are determined to find the person who committed this cruel crime. An investigation has begun and photos of the deceased dog have been posted on the park's website in hopes that people will recognize the animal and report the person (or persons) who committed this horrific crime upon a defenseless animal. The monument also will be working with area vets to see if they have any information on the dog.
A crime tip line has been established. Anyone with information on this crime or any other crime committed in Colorado National Monument is urged to call the monument's Crime Tip Line at 970-712-2798. Callers may remain anonymous.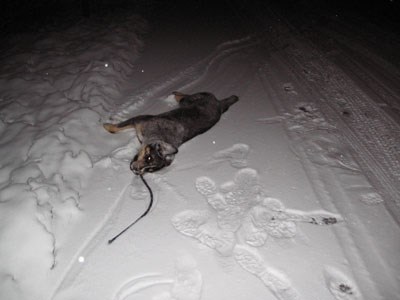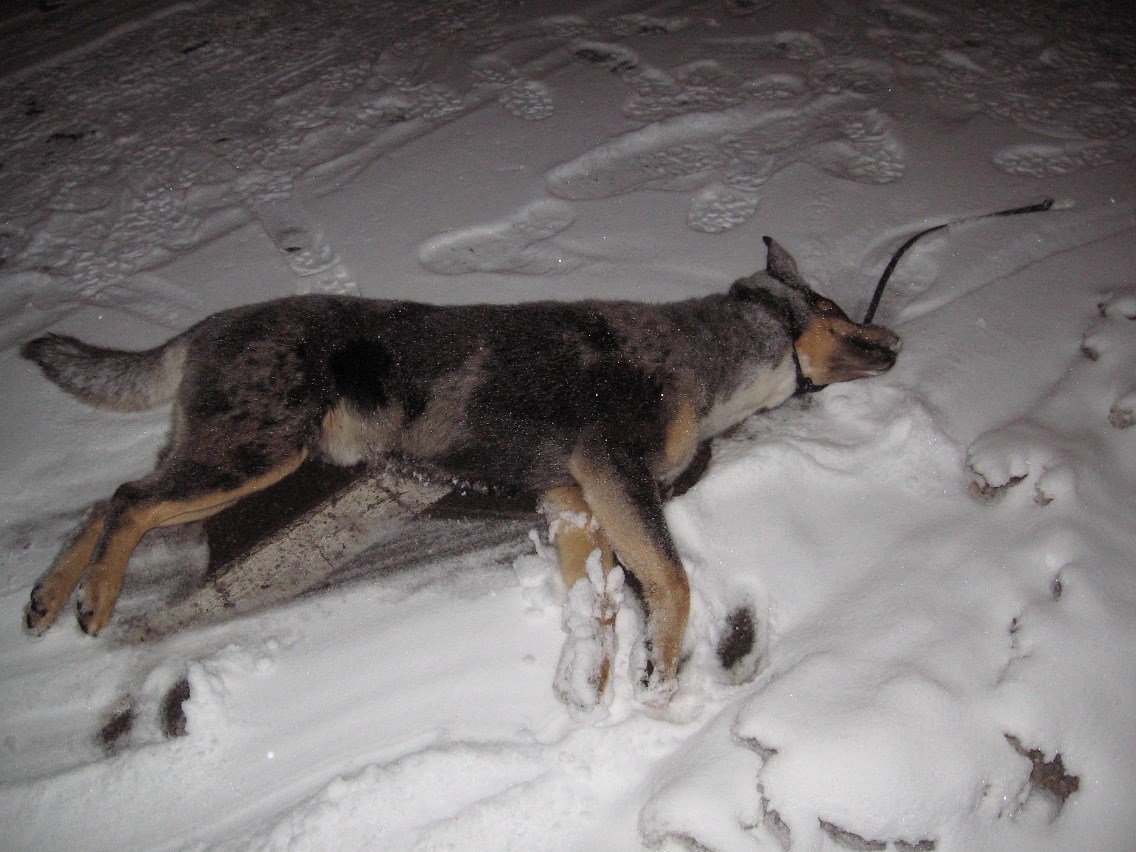 Last updated: February 24, 2015