Snowmobiling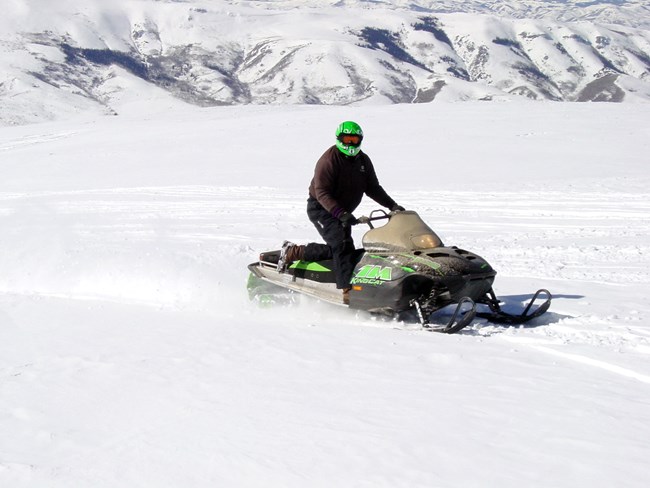 Many roads in the City of Rocks are not maintained during the winter. Snowmobiling can be a great way to access the park when normal motor vehicle travel becomes impossible. Snowmobile use within the City of Rocks National Reserve is limited to county roads only. Snowmobiles are prohibited from traveling cross-country or traveling on park trails.

Things to keep in mind:
Every snowmobile operated on private or public land must be registered with the Idaho Department of Parks and Recreation on or before November 1 of each year.
Follow the basic rules of snowmobiling: don't ride alone, wear protective equipment, and bring adequate supplies
Please visit the Idaho Parks and Recreation snowmobiling webpage for more information.
Last updated: February 6, 2020