Photography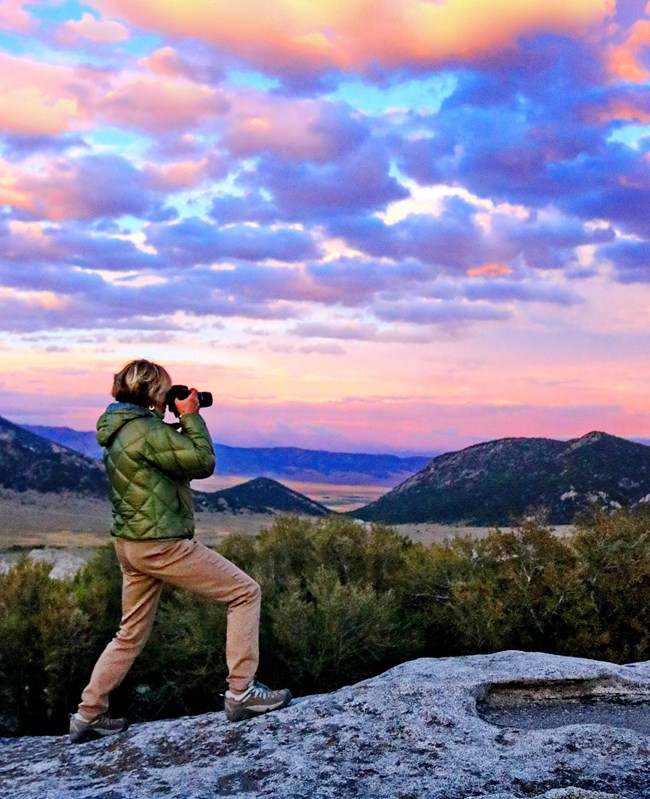 Nearly all visitors will leave City of Rocks with a snapshot or two of the Reserve's grand scenery; but photographers will find a week's worth of subjects to capture. After scenery, photographing climbers is most popular. Late spring wildflower photography and close-up images of geologic features such as arches, windows, panholes and spires also rank high.
Wildlife photographers will find many easy subjects from golden-mantled ground squirrels and mule deer to birds and the occasional moose! City of Rocks also offers unblemished night sky photography, and superb sunrise, sunset, and full moon images. Nearly every coffee table book of Idaho photography has included an image of the Silent City of Rocks. Be aware that commercial photography may require a permit.
Watch our events page on Facebook for popular photo safari opportunities usually schedule for autumn and winter. Park staff can also give you best locations and times for shooting sunrise, sunset, wildlife and more. Photographers equipped with wide-angle and 300+ mm zoom lenses will stay busy for days!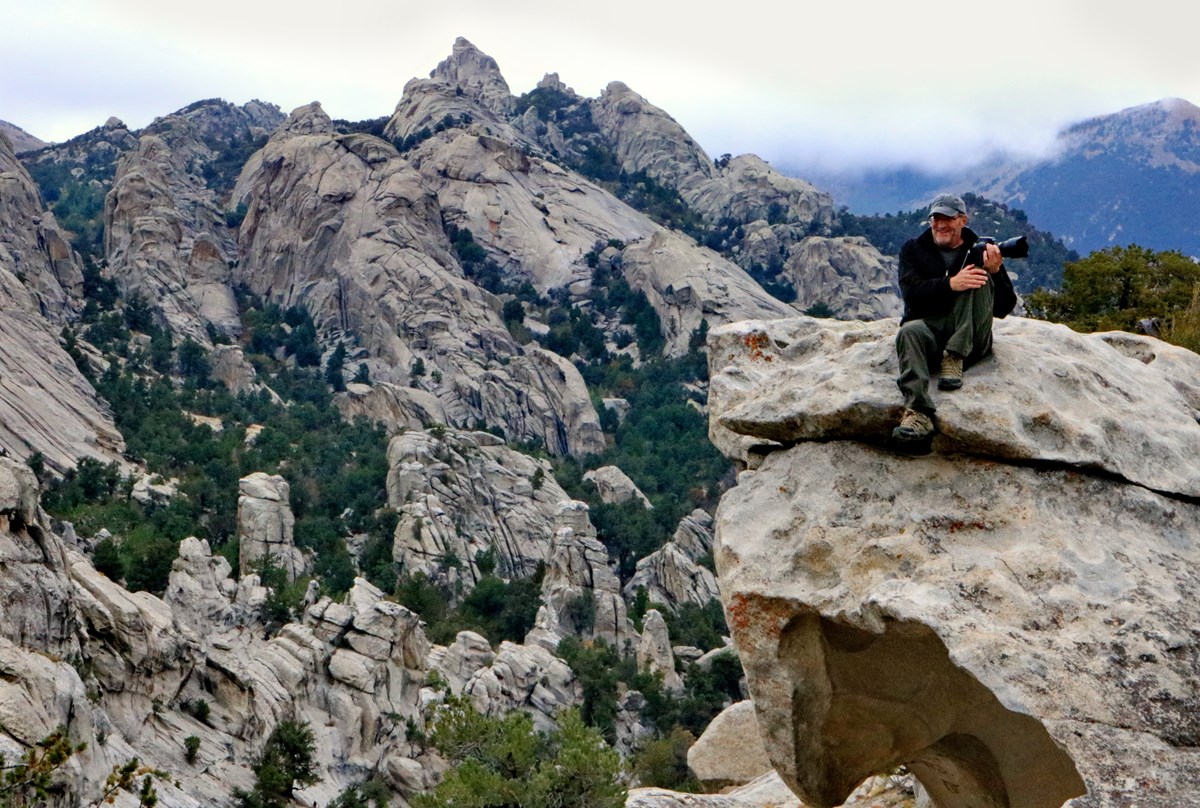 Last updated: March 13, 2020