Pets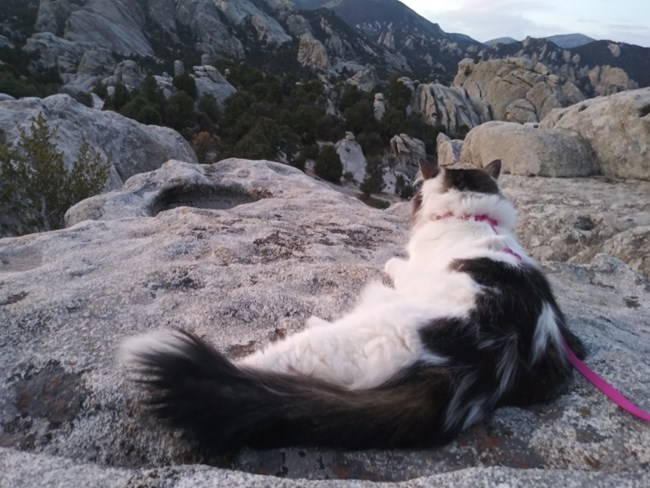 City of Rocks National Reserve is a pet-friendly unit of the National Park Service. Dogs and other domestic animals are welcome in campsites and on trails.

Follow these simple rules while enjoying City of Rocks with your furry friends:
All pets must be restrained on a leash no longer than 6 feet.
Pets must be secure and under control at all times.
Don't allow pets to dig, especially at staging/climbing areas.
Pets should not be left unattended in campsites or climbing areas.
Pet owners are responsible for removing and packing out waste.
Know your pet's physical limits and always make sure you have enough water.
Pets are not allowed inside the Visitor Center.
Service animals are welcome in all facilities at City of Rocks and Castle Rocks.
Rangers may issue warnings, surcharges, or citations if the above rules are not followed.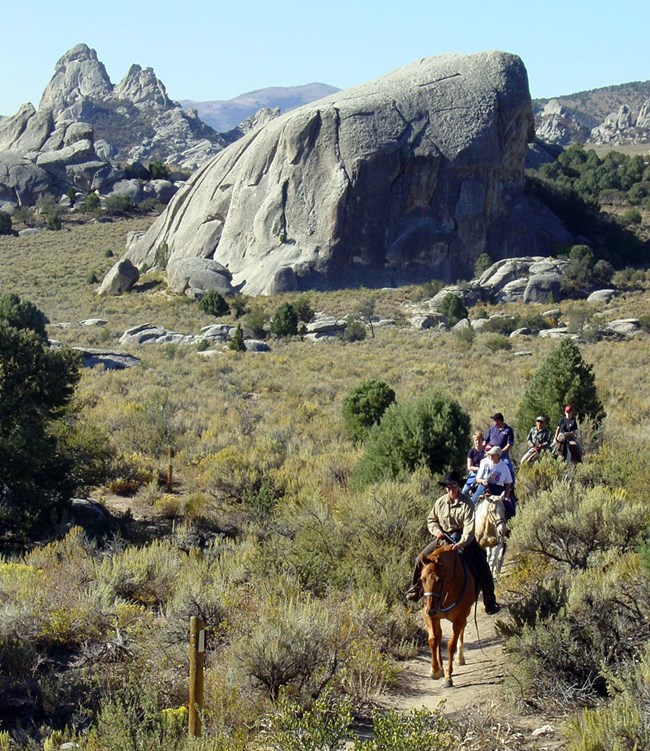 Equestrians
Horses and other pack animals are allowed in City of Rocks. The Juniper Group Site is designed for equestrian campers. This site offers a 1-acre fenced area, a fire ring, picnic tables, trailer parking, and a pit toilet. Water is available upon request for a fee. Equestrian sites are also available in Smoky Mountain Campground, each with a 12x12 corral. For more information, including a full set of rules regarding equestrian use, maps of trails that allow horses, and to make reservations for Juniper Group Camp, call the Visitor Center at 208-824-5901.
Last updated: September 2, 2021